A while ago I had some issues with my pay TV service which, fortunately, were brought to a satisfactory resolution by the provider, Foxtel. The process, whilst reasonably smooth, made me question the service and more specifically the cost of it, considering I pay $1,548 annually to have access.
My service is the premium package so everything is included however I don't really use all of it if I'm completely honest. The motor racing gets the most amount of my time: Formula One, FormulaE, GP2, GP3, MotoGP, WEC, WRC, Isle of Man TT, Sportscars, drag racing, Porsche cup, Toyota Racing Series, Indycar Series and much more plus what's life without documentaries, TV shows and that sort of thing. So, my pay TV get's a fair workout however the core use I have for it is sport.
And therein lies the conundrum. $1,548 is a lot of money for the convenience of watching sport considering it used to be free. Options? None really, with most of the sports now moving to pay TV. I know my brother @tarazkp would dearly love to keep up with the same or similar racing series that I do but without Pay TV or costly subscriptions it's impossible.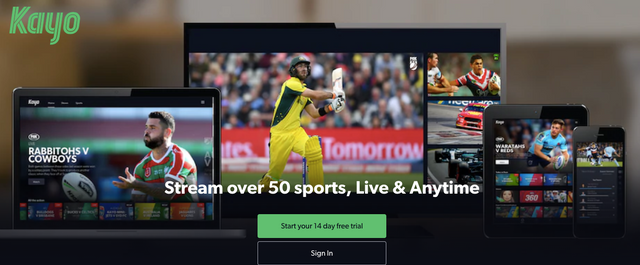 There's a new player in town here though. Well they're new to me anyway, I'm not sure how long they have been around. Kayo is a sport streaming service that offers many sports, fifty or so, and all for the low price of $35 for their premium service. Sounds like a legit option and depending on the service they provide it could be a much cheaper way to get the sports I want. Kayo Sports
They are offering a free trial currently and I'm considering taking them up on the offer after looking up the list of sports they provide. There's no lock-in contract and I can stream to my phone, computer, iPad, apple TV, Android TV and apparently it's available on Smart TV's although I am not completely sure about that.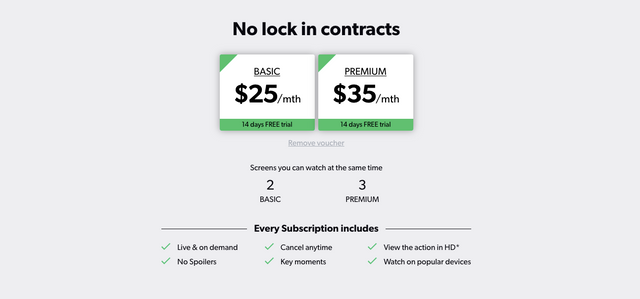 I'm going to start my trial closer to the end of the F1 summer break with the next race day being 1 September. I think I'll start it the weekend prior so I can familiarise myself with it and see how it all plays out. After a couple of weeks I'll determine how it worked out. The idea is to figure out if I can save close to $100 a month through not having to pay for Foxtel. $100 buys a lot of crypto and silver over a year right?
I was hoping someone here might actually have Kayo and be able to offer some insight for me. I don't know anyone in real life who has it. Also, if there's any other streaming services that can fill in some of the blanks if I was to discard Foxtel I'd like to hear about them provided they are available in Australia.
I'm going to give Kayo a go despite simply staying with Foxtel would be the easier option; It has everything I need. Having said that, if there's a way to save a little money and still get most of what I need I'm going to check it out. Throwing money away isn't my idea of a good investment. Will Kayo provide the punch that KO's Foxtel as my sport provider? I'll let you know how it goes.
"He who is not courageous enough to take risks will accomplish nothing in life." – Muhammad Ali
---
Design and create your ideal life, don't live it by default
Discord: @galenkp#9209 🇦🇺