Hammy Hamilton is crowned Champion of the World for the 6th time.
What a legend. What a racer!!!!
K-Mag ends the race off the tracks as his brakes blow up.
Grosjean ends up back of the field again again.
Another race to forget for the Haas Team.
Getting the best out of what they have and praying next years car will allow them to challenge for points and maybe Podiums.
Of the three drivers outside the top 6. I would say K-Mag - George Russell and Sainz are my drivers.
I would love to see K-Mag get a shot at a Ferrari drive.
George Russell will become a World Champion when he eventually moves to Mercedes. He is a Class act.
Even in a donkey of a car that the Williams is.
If the Mclaren car keeps on improving Sainz will get his shot at the title to.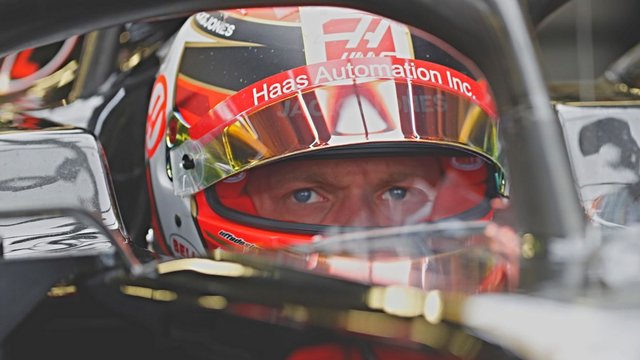 But the Haas Boyzz first they got to ride in a Nascar. Now this is cool.
K-Mag and Grosjean's HAASCAR Hot Laps: 2019 United States Grand Prix

2019 United States Grand Prix: Race Highlights (Watch on Youtube)

US Grand Prix: Team Haas Race Recap
https://www.haasf1team.com/news/us-grand-prix-race-recap
Mercedes driver Valtteri Bottas won today's United States Grand Prix by 4.148 seconds over his teammate Lewis Hamilton, whose runner-up finish clinched his sixth career world championship and third in a row.
The victory was the seventh of Bottas' career, his fourth of the season and first at Austin.
Red Bull driver Max Verstappen finished third.
Getting near the end of the road for this 2019 F1 World Circus.
2 to go!!!!!!!!!!!!!!!!!!
The penultimate event on the 2019 FIA Formula One World Championship calendar
Is the Brazilian Grand Prix on
Nov. 17 at Autodromo José Carlos Pace in São Paolo.
Go K-Mag!!!!!!!!!!!!!!!!!
Go Grosjean!!!!!!!!!!!!!!!!!!!!!!
Image Courtesy of carlos Jasso