Hammy Hamilton gets his 5th World Championship. Verstappen wins the race and Ricardo retires once again.
And Vettel? Well he's just dead man walking in that Ferrari job.
They want a winner in that car. And at the moment they have Vettel.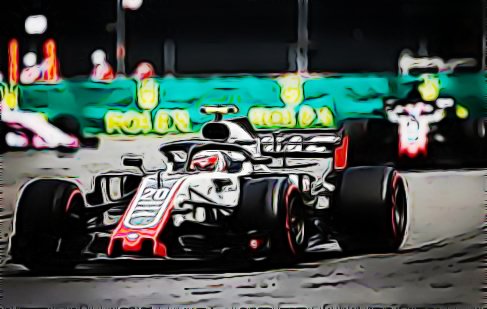 Haas, once again could not handle the high altitude and the tyres of Pirelli.
After a lousy qualification K-Mag and Grosjean were bang in the fight.
Then they had a Pitstop and started going quicker backwards than forwards.
K-Mag blamed the Pirelli tyre. Calling them, "A Fucking Joke."
But onwards and upwards. It just Haas to get better;D~
2018 Mexican Grand Prix: Race Highlights (Watch on Youtube)

Mexican Grand Prix: Team Haas Race Recap
https://www.haasf1team.com/news/mexican-grand-prix-race-recap
Next Up!!! The F1 Carnival Heads to Brazil.
The penultimate event of the 2018 FIA Formula One World Championship
Is the Brazilian Grand Prix at Autódromo José Carlos Pace in São Paulo.
Practice begins Nov. 9, qualifying takes place Nov. 10
And the race runs Nov. 11.
Go K-Mag!!!!! Go Grosjean!!!!!
Go Haas!!!!!