2 Haas cars in the top 10. So a good day at the office for Team Haas.
Hammy Hamilton wins. But Verstappen should have taken the win, but was knocked into second
place by a wild Econ move.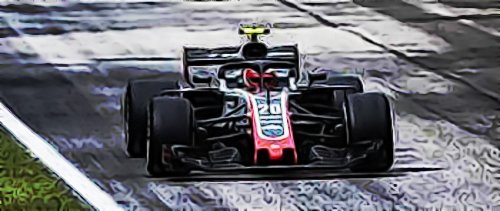 Hamilton is the World Champ and Mercedes win the Constructors Championship.
So no change at the top.
One last race to go and my 2018 Team Haas Steemit Blogchain will be over.
Haas to finish in 5th place. Which is excellent.
2018 Brazilian Grand Prix: Race Highlights ( Watch on Youtube)

Brazilian Grand Prix: Team Haas Race Report
https://www.haasf1team.com/news/brazilian-grand-prix-race-report-0
The F1 World Circus ends in Abu Dhabi
The final round of the 2018 FIA Formula One World Championship
Is the Abu Dhabi Grand Prix at Yas Marina Circuit.
Practice begins Nov. 23,
Qualifying takes place Nov. 24
And the race runs Nov. 25.
Go K-Mag!!!!!!!!
Go Grosjean!!!!!!!!