A sad start to the F1 back to school after hols season.
We lost a young man all of 22yrs that was destined for F1.
Anthoine Hubert died doing what he loved.
Driving as fast as he could to entertain the crowds.
F1, F2 are dangerous sports, which I suppose is one of the attractions.
Seeing men controlling these beasts at incredible speeds.
But some time these beasts escape the drivers control and devour them.
Earnest Hemingway once said:
"There are only three sports: bullfighting, motor racing, and mountaineering; all the rest are merely games."
Anthoine Hubert, we the public salute you. RIP.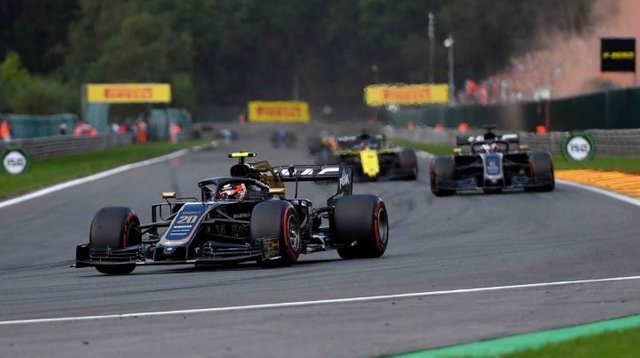 As for the race. another bad day at the office for Haas.
Pretty forgettable.
The car still behaving like a diva. Sometimes it works and then most times it will not.
But we live in hope. Maybe in Monza we will get the real Haas deal.
2019 Hungarian Grand Prix: Race Highlights (Watch on Youtube)
2019 Belgian Grand Prix: Team Haas Race Recap
https://www.haasf1team.com/news/belgian-grand-prix-race-recap-1
Scuderia Ferrari driver Charles Leclerc, who dominated throughout practice and qualifying this weekend, scored his first career victory from the pole in today's Belgian Grand Prix, becoming the 108th different driver to win a Formula One event. He took the checkered flag .981 of a second ahead of runner-up Lewis Hamilton of Mercedes, with Valtteri Bottas following home his teammate for the third and final podium position.
Next up in the F1 World Circus is Monza:
Eight races remain on the 2019 Formula One schedule,
beginning with next weekend's Italian Grand Prix
Sept. 6 to 8 at Autodromo Nazionale Monza.
Image Courtesy of EB