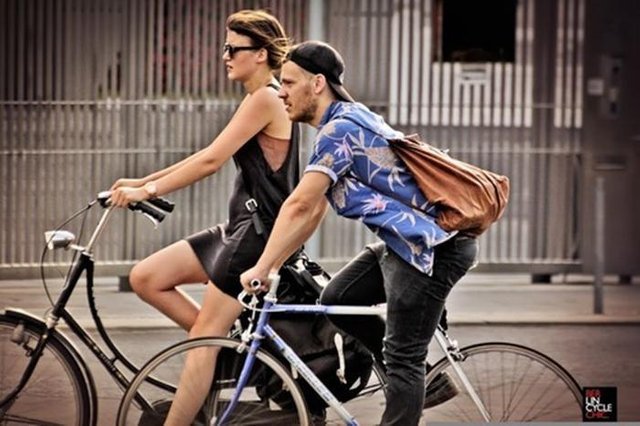 Every year the number of motor vehicles increased, consequently the road feels increasingly narrow. Especially in the year 2017, many people are riding motorcycles and cars.
Well one of the most fun things to avoid congestion is cycling.

Some of the benefits of cycling in the middle of congestion are:
Cycling will make you different and become the center of attention of many people in the middle of congestion, they riders will be amazed and inspired with your different style. Because no cycling engine is environmentally friendly, not noisy, and do not contribute to pollution. How far you are going and how fast you ride your bike, the fuel is just water for you to drink and food to fill your energy. Besides not motorized, this two-wheeled bike has a very slender shape so that when you experience congestion you can still move quickly and agile. You can break through the empty street spaces that can not even be done by a biker.
Cycling is a physical activity or a relaxed and fun sporting event but has great health benefits.

Some of the health benefits that come from cycling are:
Cycling can be one way to run a healthy diet, by biking you do not have to torture your body to avoid foods that are cumulative. Enough with a regular diet and diligent cycling then your weight will be ideal. With cycling your immune system will be strong and not susceptible to diseases. Cycling regularly can make your heart healthy and avoid diabetes.
That's the benefits of cycling and its benefits for health. Of course there are many advantages and other benefits of cycling, you will find it if you've tried it.
Well if you already have the intention to cycling and you already have a bike, here are some accessories for you to ride for safe and comfortable ie:
HelmKaos jerseyCycling pant or pants bikes The last glove you should have is cycling shoes.
Hopefully some of the above little things can be an inspiration. Good luck.