Everton gwiazda Kane jest najlepszym napastnikiem w Europie i może dołączyć do każdej drużyny.
"W tej chwili Kane jest prawdopodobnie najbardziej przerażającym napastnikiem na kontynencie, przyjęty przez każdą drużynę, jest jak młoda wersja Alana Shearera, ma możliwość polowania na wiele stolików" - skomentował Wayne Rooney w juniorach. "Moment Kane'a w Tottenham jest celem, ale to się zmieni, od celu do tytułu." Jeśli Tottenham będzie pusty w ciągu roku, lub w przyszłym roku, Kane będzie gotowy na poszukiwanie nowego zespołu. "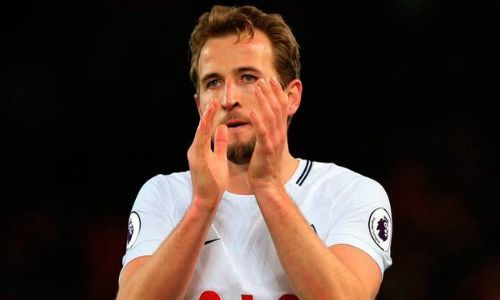 24-latek nie ukrył ambicji zdobycia tytułu w najbliższej przyszłości, tak jak to robił wiele razy w Tottenham Hotspur. Rooney ma taką samą opinię: "Tottenham musi szybko zdecydować, że musi przyciągnąć najlepszych zawodników, by walczyli o Premier League, wspaniale było zdobywać bramki i pomagać Kane'owi być rozpoznawalnym, ale najlepsi gracze pamiętają tylko o zbiorowym tytule Tylko nowy tytuł zabiera Kane'a na nowy poziom. "
Rooney uważa również, że w tej chwili można porównać Kane'a z Cristiano Ronaldo i Lionelem Messim. "Gdyby Kane był w mieście i przygotowywał się do Premier League, wszyscy mówiliby o nim jak Ronaldo i Messi" - dodał Rooney.
Po 26 rundach w angielskiej Premier League w tym sezonie Tottenham jest tylko piąty z 20 punktami poniżej szczytu City. Ponadto drużyna Mauricio Pochettino nadal ma szansę wygrać Ligę Mistrzów i Puchar Anglii.