Last week we had our school sports day. I didn't join any of the sports activities as I am not athletic. But I am sure good on one thing during this time of the day…being with the crowd and cheer hard for your team.
It was a two days event held at the Penampang Sports Complex. I have to come as early as 6.30 AM. I asked my dad to give me extra allowances as students have to stay at the sport complex until 4.00 pm! Student won't be able to escape from attending this event as attendance will be taken by the teachers as early as 7.00 AM and another checking time at 3.30 pm…. Sigh.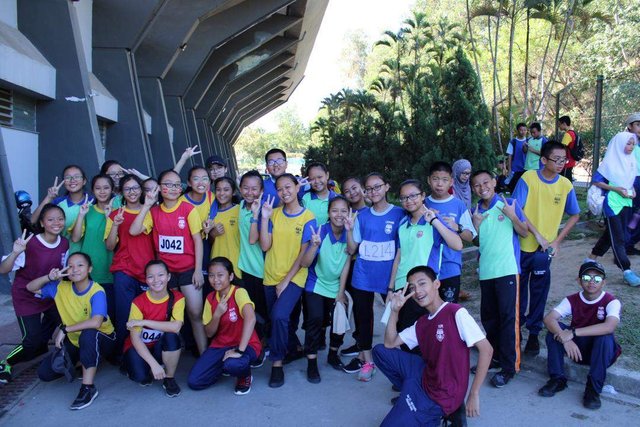 Anyway, I have no problem staying there the whole day as I got the chance to mingle and socialize with my friends and having a great time…weeeee.. no need to study!!
There were four School Athletics Sports Clubs competing, named the Jaguar, Cheetah, Lion and Wolf. First day started with field events – long jump, high jump, shot putt and some track event. Every event drew cheers and applause from the spectators. The cheering team from each Sports Clubs was well-prepared and they had colourful banners, pom poms and boom boom sticks. Some even designed a Club mascot.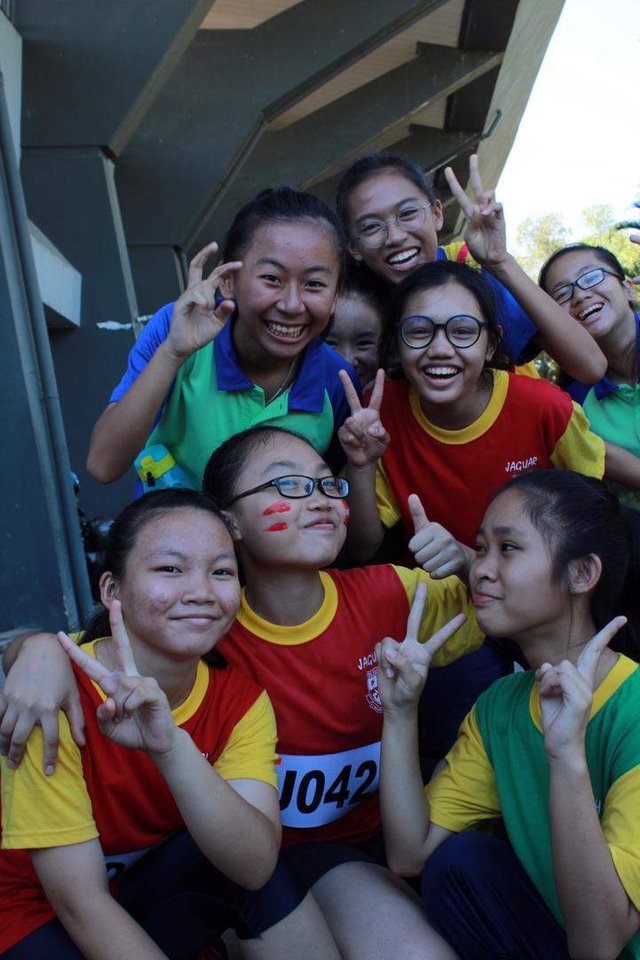 On the second day, the sport's day started at seven o'clock in the morning with final events for 100 and 200 meters races. One interesting field event on the second day was the student parents from respective Sports Clubs compete in the 4 x 100 meter track.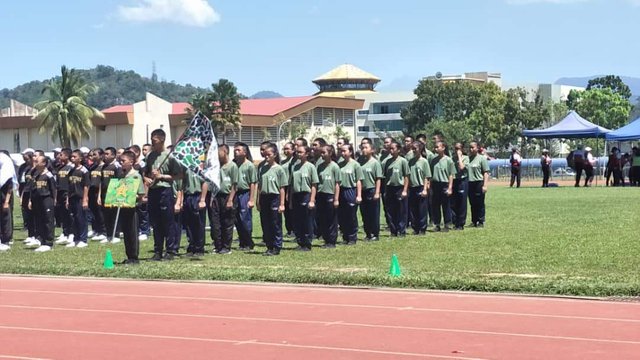 Then around 11.00 am, the marching parade of all Sports Clubs. This year my class represented the Form 2 class. So, this means no escape for me, need to march with my team on the field. It was really sunny and a hot day. Luckily, my mom told me to use sunblock. My team did our best but we didn't win. We were quite disappointed, even worse, we had to stand still under the hot sun on the field for hours to listen to speech after speech… It helps if they cut it short 😵😰😵😰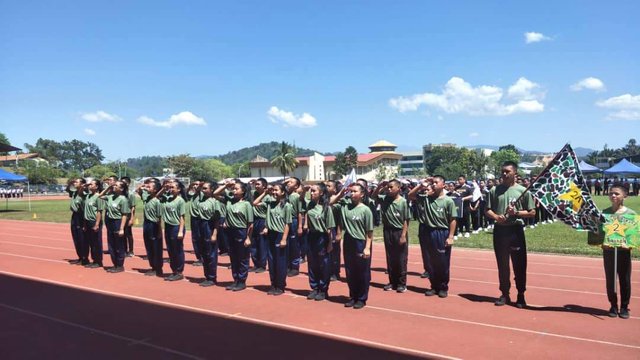 Anyway, after the principal gave her long and full of information speech to the students and parents who were attending the sport's day, it was time to present medals to winners and announce the Clubs that has the most points and the overall winner of this years Sports Day.
Posted using Partiko Android