The technique of Salto (horse football) Takraw soccer game.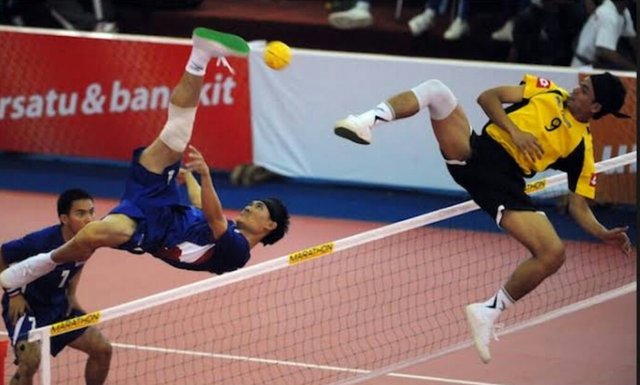 source
The horse movement was carried out using the foot back, this movement was done when controlling the ball in a low position and also used to carry out the attack in a Salto. For those who want to practice this technique, here's how:
Stand using one leg as the focus and position slightly bent.
The legs used to make the kick are in front of the hips and straight.
When kicking the ball, use the back of the leg then the movement pushes towards the opponent or front and the foot should be straight.
This movement can also be done by means of a salto, but before that, make sure you are able to make a jump. Otherwise it will be hard to get a hard and directional kick.