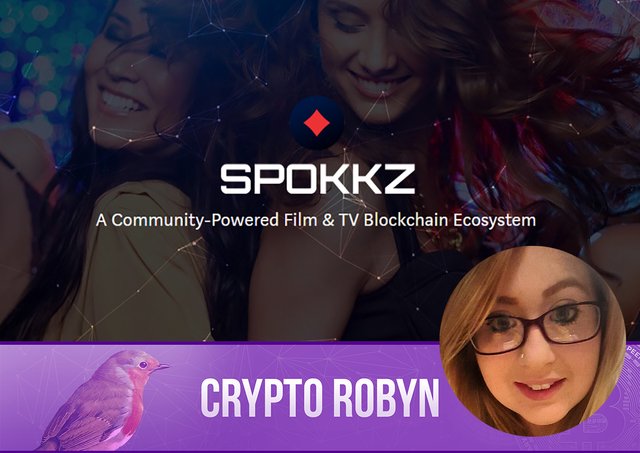 Hey guys,
I've got a really interesting and potentially disruptive new project to review today, named Spokkz, which is looking to disrupt the entertainment industry with its community focused decentralised approach.
Quick disclaimer: this project, like all I review, is new to the blockchain scene and is still under development so please always do your own research. Also remember this is my opinion and not financial advice; my content is for educational and entertainment purposes only.
Let's jump right into it!
INTRODUCTION
The entertainment industry is one of the most critical, and quickly growing, industries in the world; to put it simply people must be entertained. A range of service providers, such as the monolithic Netflix and Amazon Prime have emerged to satisfy the growing demand. However, this demand for top quality entertainment has led to exploitation of entertainment lovers around the world. The consumer is left with the choice of using the services of highly centralized, increasingly expensive giants in the space, or they can turn to poor quality alternative entertainment services, many of which are offered at exorbitant rates regardless of quality.
Spokkz is an answer to this problematic situation, taking the form of a modern decentralized blockchain. The Spokkz platform, based on blockchain technology, combines advanced technological developments with blockchain's reliability- and of course utilises its own cryptocurrency, the SPOKKZ token. Spokkz finally brings the advantages of blockchain to the entertainment industry. With SPOKKZ tokens, customers can subscribe and get access to the latest relevant content in entertainment with Spokkz stream.
SPOKKZ' SOLUTION
The Spokkz project seeks empower the viewer by utilising the benefits of blockchain technology. The unique Spokkz platform allows the viewer to decide the content which works- and that which doesn't- themselves based on viewership. No more being told what to watch by big media studios- watch what you want through Spokkz's decentralised marketplace!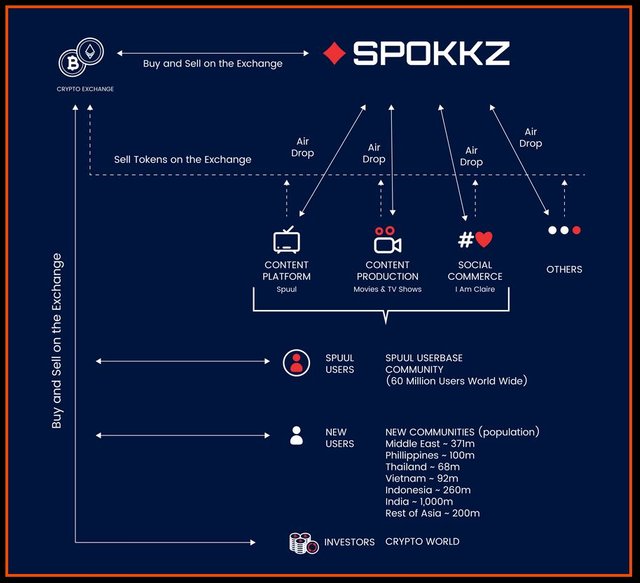 Remarkably, the platform also hosts a crowdfunding scheme, whereby users on the platform can decide to fund shows or movies to be created. If the chosen media projects are successful, those who decided to fund it will be rewarded for their choice! Equally, users are rewarded with tokens for merely reviewing the content on the platform and sharing their opinion.
The rewarded SPOKKZ, of course, can then be traded for other cryptocurrencies if the user wishes.
SPECIAL FEATURES
Sharing content on the platform is, again, rewarded with tokens. A special P2P protocol was created to effectively promote content sharing among users on the platform. A big part of the Spokkz platform is this community and user input aspects, so a big emphasis of the platform has been on ensuring members on the platform can easily and effectively share content with their fellow users.
As noted sharing content is rewarded, and this combined with the ease and user experience means that sharing is effectively promoted and encouraged.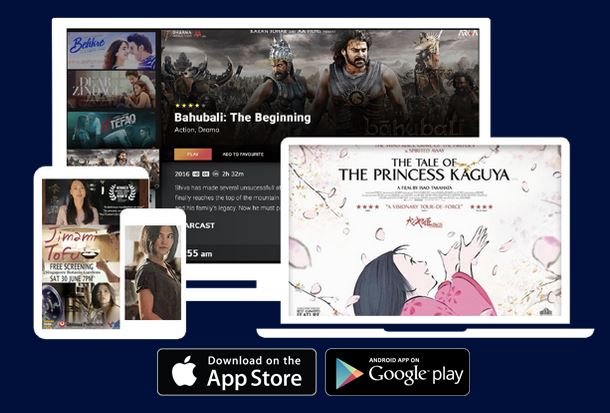 An ERC20 based wallet allows users on the Spokkz platform to trade efficiently, with tokens stored securely in their wallets.
TEAM & TOKEN DETAILS
The Spokkz team has years of experience in blockchain related technologies. They are the brains behind many notable projects and various separate companies. The most notable of these is Spuul, Spokkz's mother company. Spuul is a notable name in entertainment, with a global reach but a main presence in Asia, and have pioneered many notable projects especially relating to pay TV. The Spokkz team includes Subin S, CEO and co-founder, S Mahan, COO and co-founder, Rajiu Vaidya-Spull media, D. Girish-Head of content, Sudarshan Sharma- Head of business development and other accomplished individuals and advisors, all striving to see the project succeed.
The Spokkz project utilizes their in-house SPOKKZ token, which enables users to gain access to the benefits within the platform. A total of 1 billion SPOKKZ are to be generated, with 30% allocated to the public sale. A hard cap of 12 million US dollars is set, with the soft cap set at 5 million US dollars.
The project's ICO began on the 28th of June and is still currently running. Each SPKZ token is priced at 0.08 USD, with a bonus also currently available.
The SPKZ tokens are to be distributed in this way: running economy 44%, public sale 30%, Team 14%, Advisors 6%, legal and marketing 6%, bounty 1%.
CONCLUSION
The Spokkz project is employing a whole new decentralised approach to bring positive changes to entertainment worldwide. The community-based possibilities blockchain technology have finally reached entertainment. Entertainment lovers can finally get unlimited access to all their favourite entertainment tit-bits. There are some companies such as Flixxo and Cryotoflix which currently already exist in the blockchain entertainment business. The Spokks project already sits above them all because of its pre-existing massive audience and its cutting-edge platform.
Their decentralised, outside the box approach to the entertainment industry makes Spokkz a particularly interesting and potentially beneficial project, and I will be following them on their journey for sure!
I will see you guys again very soon for another in depth project review!
LINKS
Website : https://spokkz.com/
White paper : https://spokkz.com/static/documents/whitepaper.pdf
Telegram: https://t.me/SpokkzOfficial
My Bitcointalk account - datniccy97 -https://bitcointalk.org/index.php?action=profile;u=2099905