Splinterlands Reward Stories - Chapter: Summoner's luck!
The days pass slowly, but that is not a reason for despair. You have to be calm to know how to carry these days in peace. We will all be back to normal soon. It's just a matter of faith, depending on what you believe. Without further ado, let's talk today about my best rewards in all the time I have been playing steemMonster. Fortunately I was able to document everything and today I am going to show you, you know, taking advantage of the quarantine. Hopefully it will serve as motivation to increase your daily participation in the game… here we go !!!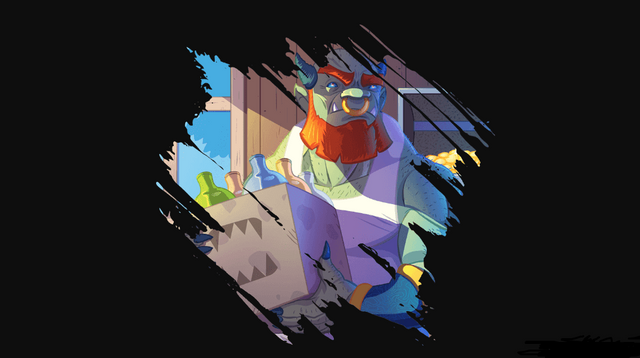 I think it's good to have a summary of how I got to the game. It is easy, a friend invited me to play it, in fact he was the one who gave me the code to start the game, it all started in March 2019, more than a year ago. My friend's username is @takeru255 a great opponent in SteemMonsters. I told you it would be a short summary.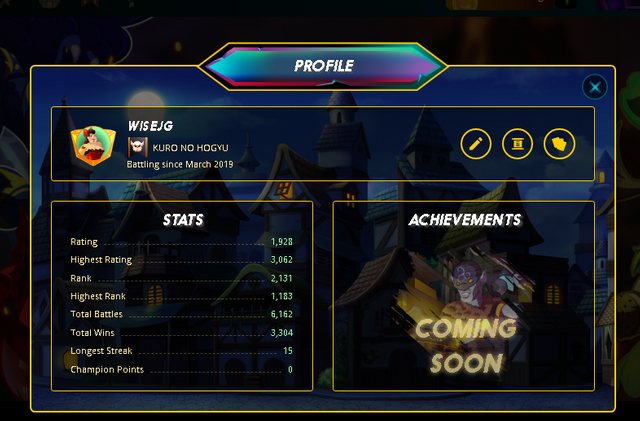 I am a regular player, I have a total of 6162 battles of which I have won 3304 that means that I have won a little more than 50% of my battles. I may not be able to impress the game's veterans, but what I'm trying to imply is that anyone can be a winner with SteemMonsters even a regular player like me.

Like any other summoner I do the daily quest, always with enthusiasm no matter what reward I will receive that day. That is part of the success in anything you set your mind to, doing things with the same enthusiasm always to achieve the future benefit that constant work generates. It is here where I think I have been able to fulfill that part and my constancy has been very well rewarded.
Very well now what really matters, the rewards ... Everyone wants to get the best cards that the rewards system offers, those that have high value among the players. I'm talking about the Legendary Gold Foild cards.
My First Legendary Gold Foild Reward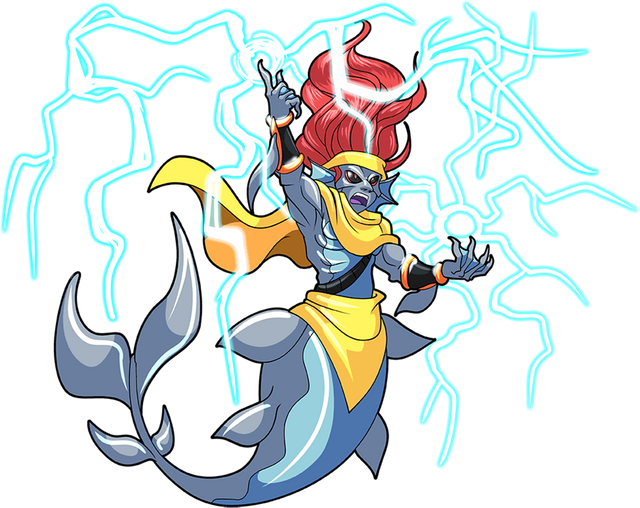 My first big reward received was obviously a legendary Gold Foild card. it was the Ruler of the seas. That day I was alone at home, I played my daily quest like any other day. To my surprise when the mission ended I decided to make a Claim. At the time that this card was still part of the reward awards, there was no chest system, some cards appeared and if you put the pointer on the card it emitted a glow. I usually liked to stand on top of each card first to identify what type it was, the day I received the Ruler of the seas was no exception, seeing the golden glow that indicated it was a legendary card I left it to reveal it at the end ... Boom my surprise was that the card turned golden. The first thing I did was celebrate like crazy, it was the first time that I received such a valuable card. At the time I received this card, its market value was $ 75.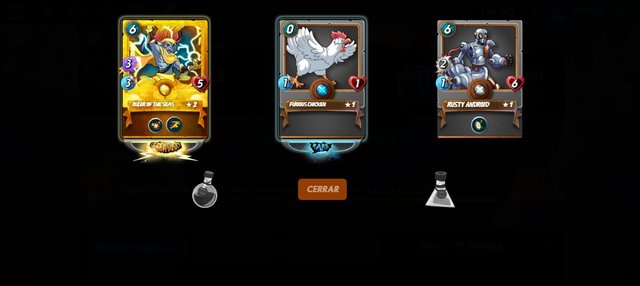 Do you remember me mentioning that I had documented it? this capture is part of it.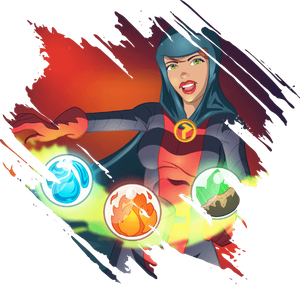 The Orb
Currently the reward system is very diverse, daily you can receive between cards, orbs, potions or DEC's. The funny thing about all this is that when these awards were implemented I had no idea what an Orb was, to be honest I had seen a post but I just didn't pay attention to it. One day I showed a friend my claim of the day and he mentioned that despite not having a high value card, I had an Orb. I mentioned that this was not good because you had to have 5 to turn it into 1 pack of cards. I was very wrong. My friend explained that this was not how the orb worked, so he showed me how to open it. To my surprise, as I had never taken them into account, I had accumulated 3 orbs ready to be opened.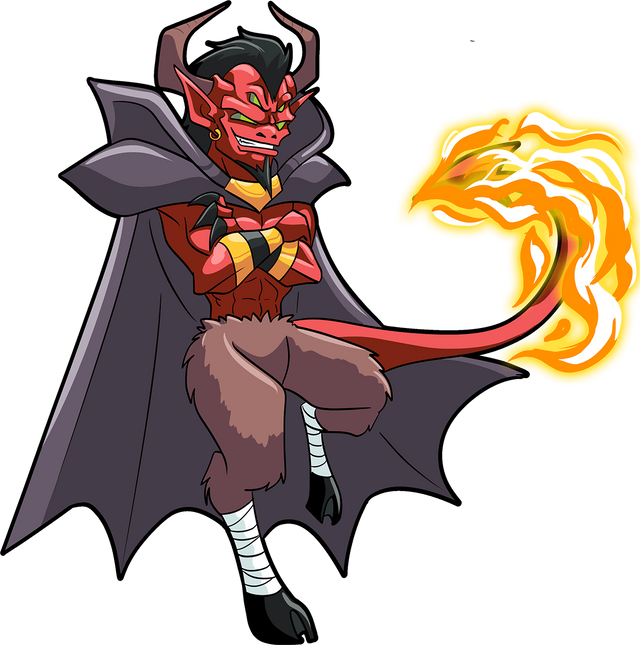 Lord Of Fire
This is an anecdote because I did not know what type of cards I could receive with each orb. However, I still applied my method of seeing the glow that each card emanates to decide which one to reveal at the end. I have to admit that the first two Orbs were disappointed, let's say I had very high expectations because I even had some potions.
When it was finally the turn of the last Orb, there was the glow that indicated that there was a Legendary card, it was the last card to reveal, to my extreme surprise the card turned golden. Again I screamed like insane, it was as fast as possible to check the value in the market and it was even more surprising. Lord Of Fire was worth $ 120 ... I was so excited Just imagine how much luck it takes to receive an Orb as a reward. and inside comes a legendary Gold Foild card. I couldn't focus to make a capture, I took a photo with my cell phone to the monitor.
if you look well you can see me reflected in the photo.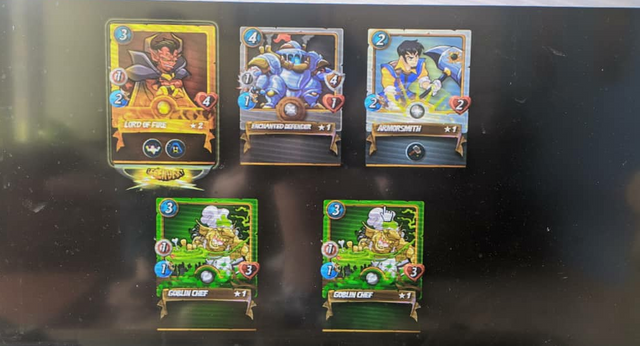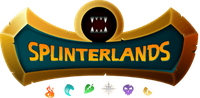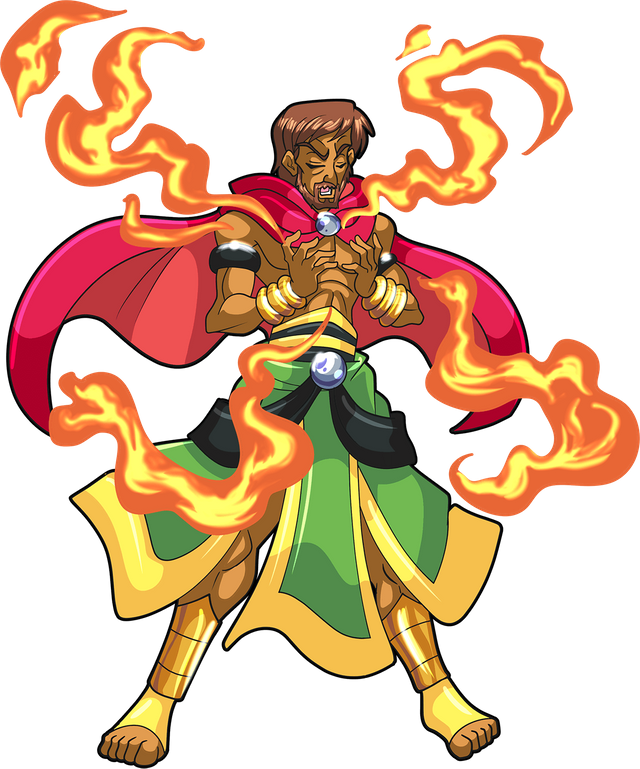 Zalran Efreet
This day was funny, I had completely forgotten to do the daily Quest and Lord Of Fire had received it the week before. Let's say I was certain that another Gold Foild card was about to come out. My presentiments were correct, when revealing the reward chests the first began to vibrate, it was a legendary card, it was Zalran Efreet that seconds after being revealed it turned golden. I don't know how to explain what I felt at that moment, it was as if I already knew that one of these letters would be mine again. I think that positive energy had something to do with this reward. The card had a value of $45 for that time.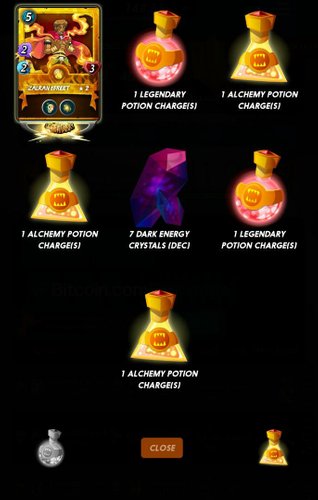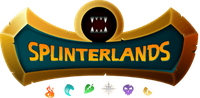 My first and only Epic Card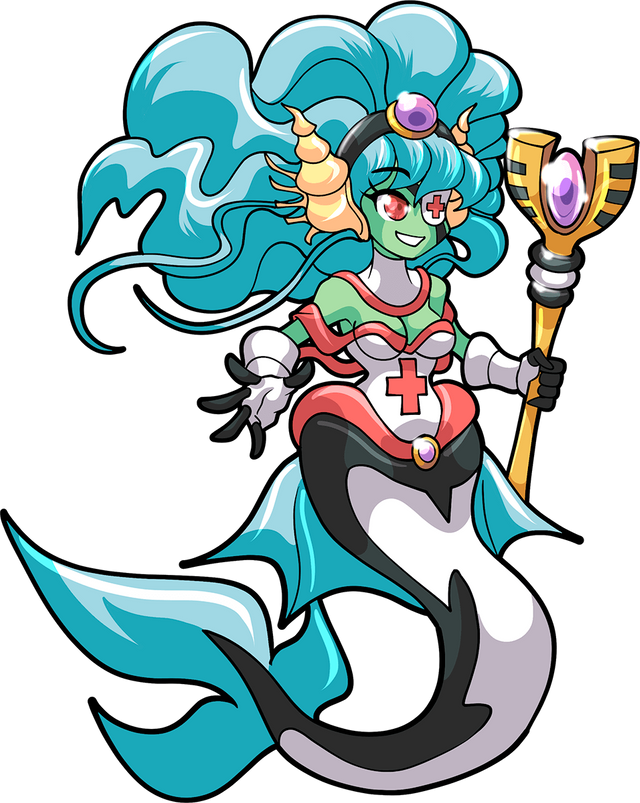 You have reached the end of the post. And I have come to the last of my best reward stories with SteemMonsters. I remember that day I had connection problems, playing had become very tedious. however I was able to do the mission. Luckily I received an orb, I am already quite used to receiving them and since Lord Of Fire I had not received a Gold Foild Card. When revealing the cards there was one that had the Purple glow, which indicates that the card is epic. Leave that last card for last, revealing the first card was Armor Smith, it turned golden immediately. I admit that I was discouraged because it was unlikely to receive another golden card. It turns out that my luck was at its highest levels. The epic card also turned golden, it was the Mermaid healer card. I had just received two gold cards in an Orb that I had received for completing my daily quest. Mermaid Healer is currently worth $ 24.50 if we add up the value of all these cards they've seen, not including Armor Smith it's a total of $ 264.5 in rewards. Pretty good right? You can also be lucky, is it a matter of perseverance or luck?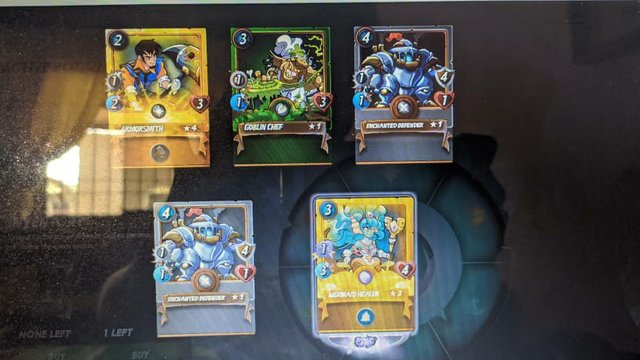 Now it's your turn to tell me your reward stories. I'll be eager to read them ...Til next Time.