An insane amount of misses, but I still got the win! Spinterlands Strategy!!!
A missed attack usually means a defeat in battle.
In this battle, I had 4 misses but still was able to survive.
two misses from my front tank (Flesh Golem)
two misses from my only archer (Marking Spider)
---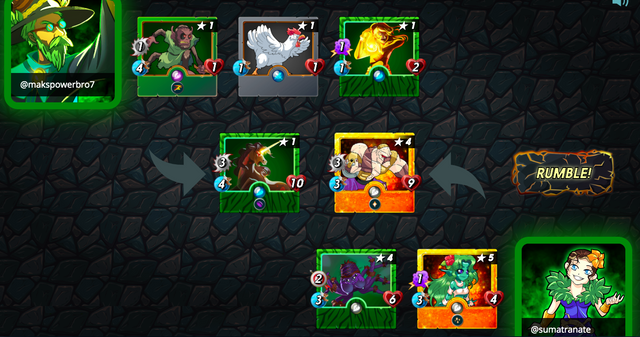 ---
Facts about the battle
I had higher leveled cards than my opponent. I can almost guarantee I would have been defeated with 4 misses and level 1 cards. Advantage for me!
The rules stated that melee cards can attack from any positions. Slight advantage to my opponent. My only melee card was my first card.
My Wood Nymph's 1 magic had no impact on my opponent's Unicorn Mustang (with Void). Advantage to my opponent!
My Flesh Golem's self-healing ability in combination with my Wood Nymph's Tank healing ability was the key to victory! Advantage me!
The Self-Healing/Tanking Healing Combo
One of my favorite
Splinterland
strategies is combining a self-healing tank with a tank healing card.
This strategy is based on the principle that your tank (first position card) can last longer than your opponent's tank (first position card). In general, the first player to lose a card, especially the first tank card, usually loses the battle. There are exceptions to this rule.
One exception is a well sacrificed Furious Chicken that takes the first snipe or sneak attack.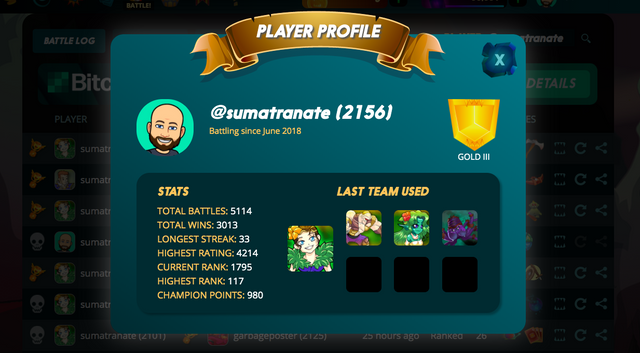 The self-healing/tank healing combination works best when your opponent is focusing all of his/her attacks on the first position of your Splinterland army.
Things to consider
When "Sneak rules" are in play, you usually do not want to place a tank healing card (such as a Wood Nymph) in the last battle position. Most tank healing cards do not have high health and are susceptible to attack.
When "Snipe rules" are in play you do not want to place a tank healing card in the first non-melee position. The same reason above applies to this scenario.
In this battle, I did not have the luxury of placing my Wood Nymph behind
a self-healing magic or archer card
a card with high health
I took a chance and it paid off. If my opponent had played a snipe card, I believe the results of the match would be different, especially with 4 misses.
I want to hear from you!
Have you used the self-healing/tank healing combo before?
What were the results of the battle?
Can you think of any other weakness of this strategy?
Thanks for stopping by!
@SumatraNate