Splinterlands proudly announces a partnership with Blockchain Founders Fund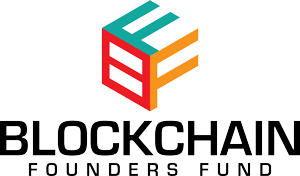 The Splinterlands team is excited to announce a partnership with Blockchain Founders Fund with the aim to accelerate the growth of the game through bringing new business partnerships, sponsorships, and marketing and promotion to increase the size of the player base.
About The Businesses
Splinterlands is a blockchain-based trading card game built on the Steem blockchain. The game recently started issuing its 3rd edition of cards, known as UNTAMED, after a successful Kickstarter campaign. Over 12 million battles have been played, over $1M in cards have been traded between players on the market, and the overall market cap of the cards is at an all-time-high of around $5M. The team also expects to launch a mobile app for the game in the coming weeks.
Blockchain Founders Fund is an international company that works with blockchain businesses to enable their growth through strategy, marketing and partnerships. Notably, they work with organizations such as the United Nations and INSEAD among many leading blockchain companies.
Blockchain Founders Fund is led by Managing Partner Aly Madhavji. He brings a strong FinTech and blockchain background where he was recently named to the "Blockchain 100" top global leaders by Lattice80. He works with fellow Partner Mansoor Madhavji who brings branding expertise along with growth-hack marketing and a product strategy background.
The Partnership
The Splinterlands team is always looking for ways to grow the userbase of the game and the Blockchain Founders Fund team brings an extensive marketing and data analytics background to help Splinterlands identify potential players and opportunities at a granular level. They also come with a strong network which can help Splinterlands establish partnerships with both blockchain-based and traditional companies that have already aggregated large communities.
General Growth Strategies
There are three general areas that we focus on when it comes to growth of the product:
Marketing and Partnerships
Product Development
Tournament Sponsorship
The Splinterlands team strongly believes in the skill set, pre-existing relationships, history of success, and ability of the Blockchain Founders Fund to help us in each of those areas.
We're looking forward to 2020 being the best year yet for the Splinterlands product and community, and we can't wait to welcome all the new players and partners into the ecosystem.