SEEDGerminator Crowd fund is closing! Last chance to get in this round!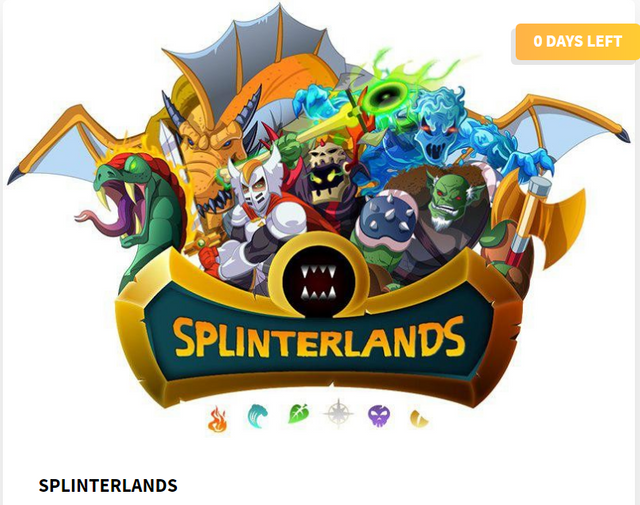 This is your last chance to get in on this crowd fund with Tron and the SEEDGerminator campaign. Currently around 40% of the hard cap has been filled by 720 people. We're expecting a good push right at the end here as people realize the campaign is ending and they want to be included. There aren't many cross chain projects running. Splinterlands is pleased to be at the vanguard of bridging chains and communities together.
Let's see how many people get involved at the end here!
So far
This campaign so far has already doubled the number of contributors of the Kickstarter campaign from last October and provided enough funding to let us spend money to get Splinterlands.io up and running, help us interact with not only Tron but other chains that are interested in their own Splinterlands Portal, attract youtubers that want to showcase this game, get some Tron based tournaments up and running, and provide development money to hire our first full time dev (besides Matt).
That's a great start as we spread this game to other platforms and help bring other platforms/communities to Steem.
What are the rest of the proceeds going to?
We have an ambitious road map. The funds will be used to execute on that road map. This team gets a lot done and at a fast clip, but we're setting goals accordingly. It's only possible because of the financial support of the players who purchase packs to keep the game growing. We're doing our best to finish up DEC in May, and have our first shot at guilds and asynchronous play between May and June. We're designing the mobile app, getting some youtube marketing going, working to publish the background lore as a print book and separate website, design a single player campaign, and we're looking to a lands expansion for the game. We have a lot we want to get done, and all of that we're still targeting for 2019!
We're extremely bullish on the power of DEC. DEC stands for Dark Energy Crystals and they're a rewards pool for the Splinterlands! When players are instantly rewarded for every win with a token we think the need and desire to play will go up. Especially when that's combined with some sweet skins and loot that you can through this, but not any other way, it makes us believers this is gonna be nutz and you'll go nutz for them! We'll be giving away the DEC with wins, but our goal is to ensure it has the maximum value possible!
(As per usual timelines are estimations. They aren't guarantees. Stuff comes up, and road maps sometimes have to change on the fly. Also, projects can be larger than we expect at first. Just treat it as a best guess rather than a blood oath that we'll deliver on an exact date.)
STEEMPUNK Skins by Candycal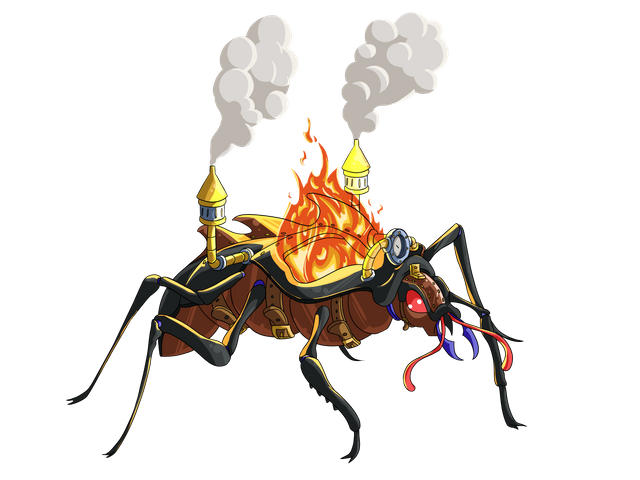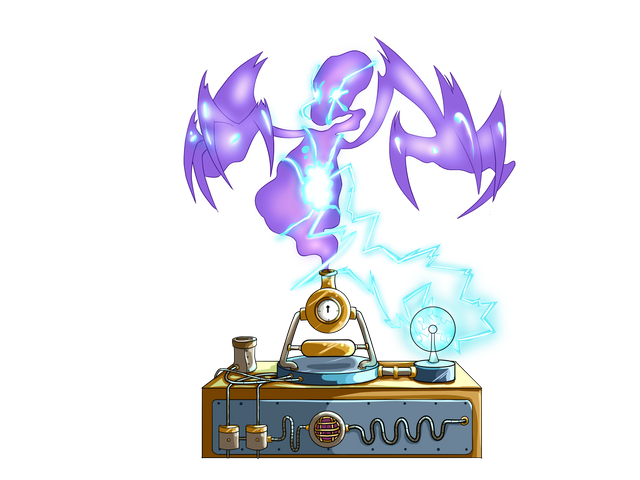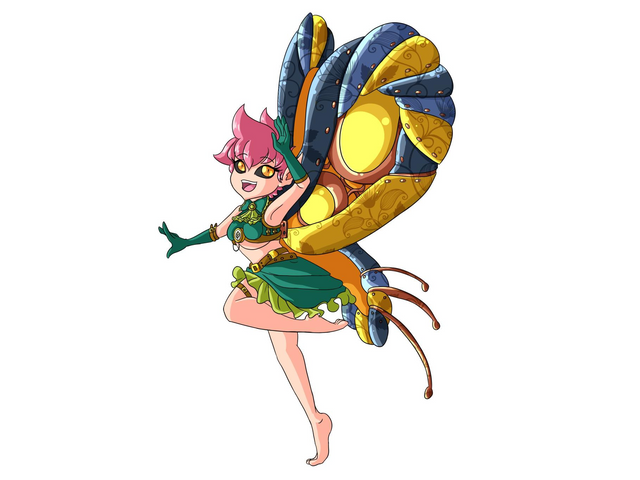 Hengary Skins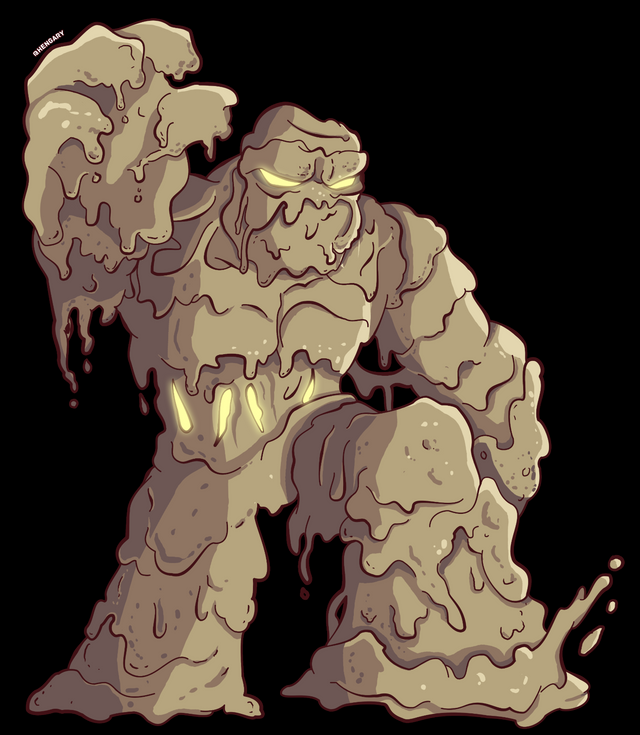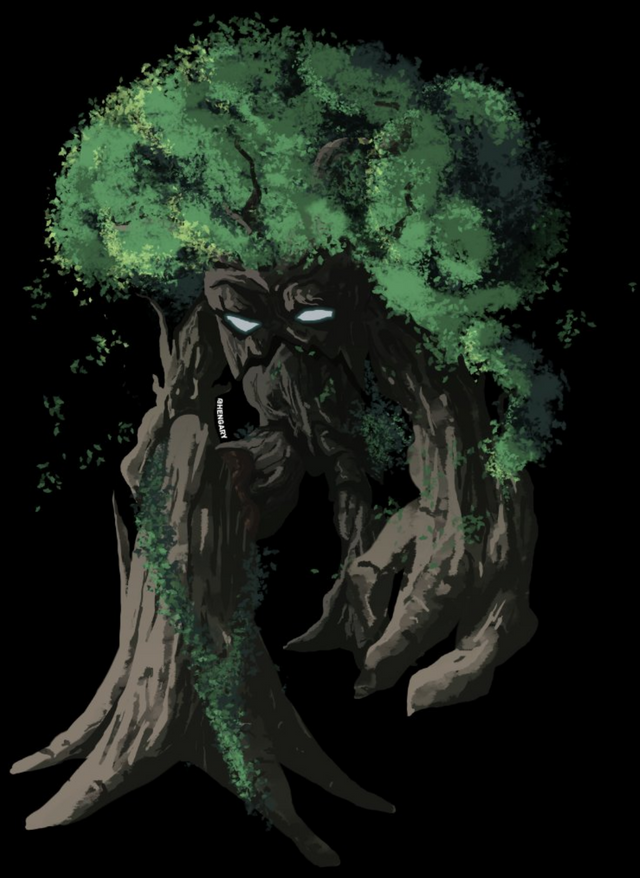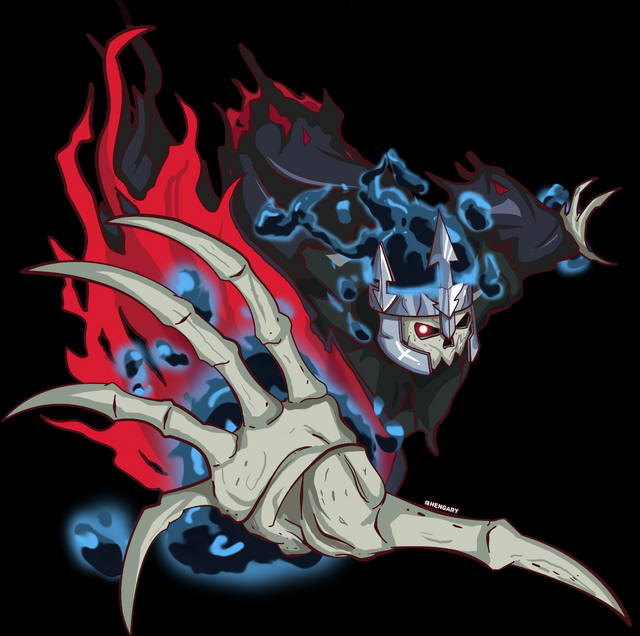 Skins will only be available through DEC purchases so if you want your cards looking fresh and cool on the battle field you're gonna have to melt some opponent faces in the season play. Oh, and of course they'll be limited editions so you'll want to get them while you can!
Nice Props from Binance
As a quick aside it's good to be included on slides by one of the hottest projects in all of crypto. Here's Binance giving a speech and including us in one of their slides. This stuff takes time, and we're growing and spreading.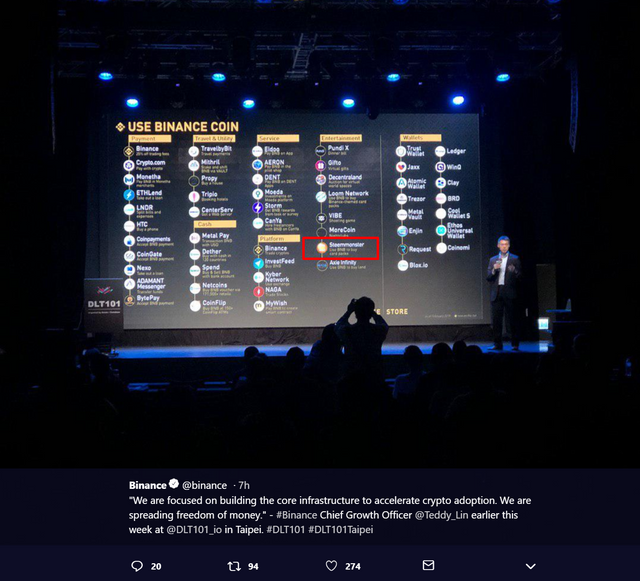 To Contribute to the SEEDGerminator Campaign
Here's the Tron wallet. In denominations of 500 TRX or SEED send your pledges here: TL3CMAP1Bwg8FzeKWpbaDy3d3VmeuHdUaz
There's also a couple of SEED pools going because the three highest contributors of SEED will get a maxxed set of the rewards cards so consider hopping into the pools so you can to get your shot at a maxxed set!
Discord Link: https://discord.gg/CAFJRjY
Here are the reward cards only available through the SEEDGerminator Campaign:


Deal 1 - 500 TRX
8 Beta booster packs ($16 retail) 5 randomly chosen SEEDGerminator limited edition promo cards
addresses contributing 2,500 TRX or more will receive a bonus of 10% of the promo cards
addresses contributing 5,000 TRX or more will receive a bonus of 25% of the promo cards
addresses contributing 10,000 TRX or more will receive a bonus of 50% of the promo cards
Deal 2 - 500 SEED
12 beta edition packs
100 randomly chosen SEEDGerminator limited edition promo cards
addresses contributing 2,500 SEED or more will receive a bonus of 10% of the promo cards
addresses contributing 5,000 SEED or more will receive a bonus of 25% of the promo cards
addresses contributing 10,000 SEED or more will receive a bonus of 50% of the promo cards