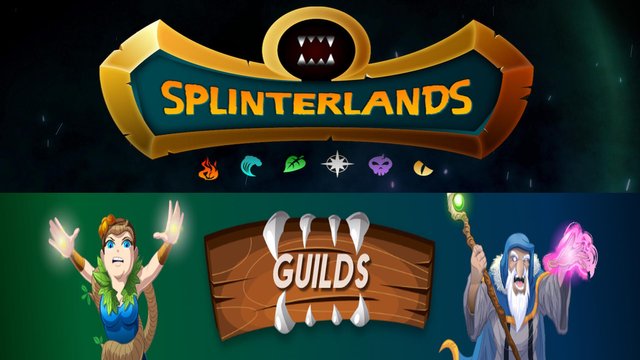 Splinterlands is very excited to announce that we will be launching Guilds in about a month!
The team has been hard at work deciding which type of features should be released with guilds. Ideas are being tossed around and some UI concepts have already hit the cutting room floor.
Splinterlands Creative Director, @nateaguila has been behind the scenes working on some awesome designs.

Here's a bit of a preview!
Keep in mind that this is still a work in progress so some of these concepts might evolve into something different by the time of release.
Create or Join a Guild!
See your rank, Guild name, rating, how many members, and language!

Guild Info!
View specific information about your Guild!
When it was created, rank, Guild rating, how many players, a Guild description, and announcements.
Guild leaders can also add and edit Events.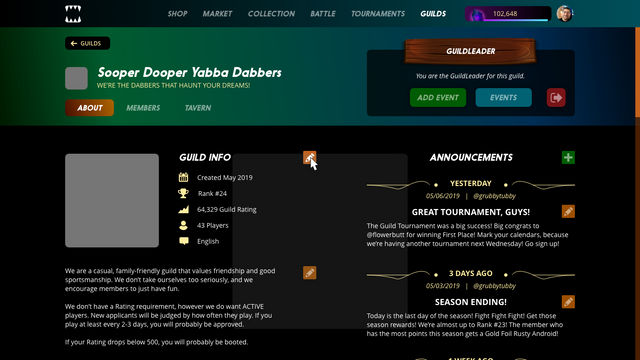 Guild Members!
Check out all the specifics about Guild members!
See when they applied, if they are an officer or senior member, their rating, when they joined, and the last time their were spotted playing!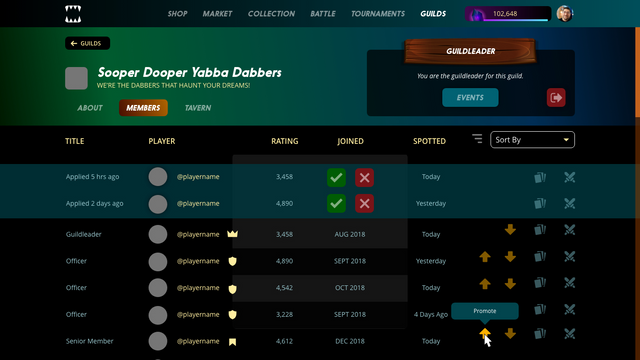 The Guild Tavern!
See which members of your Guild are online and chat with them!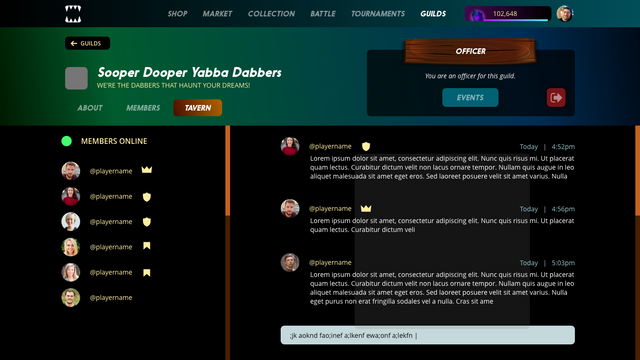 Thank you for your continued support!
Splinterlands Contact Info:
Steem Monsters / Splinterlands Blog
Steem Monsters / Splinterlands Website
Steem Monsters / Splinterlands Discord
Steem Monsters / Splinterlands Telegram