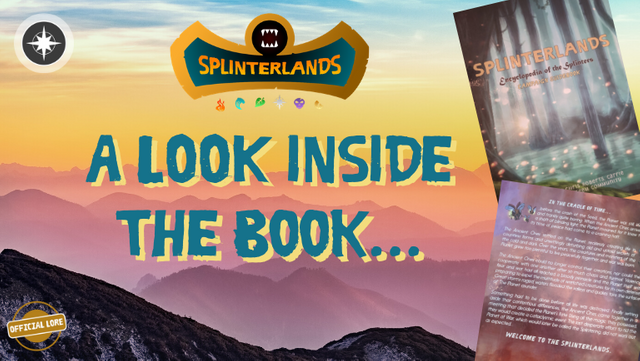 Did you know that a lot of folks have been working more than a YEAR on a LORE BOOK? It's true! And we just had a Kickstarter to get the first set printed! Don't be sad if you missed out. We are planning to have some printed that will be available for sale.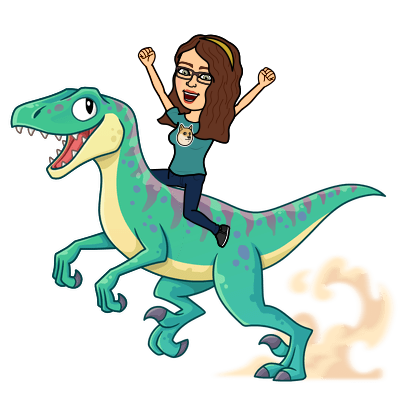 Without further ado...
The Introduction pages...
This is one of the inner cover pages, so the background and texture is different than the rest of the book. I quite love this poem at the beginning... written by the Lore Master @chrisroberts.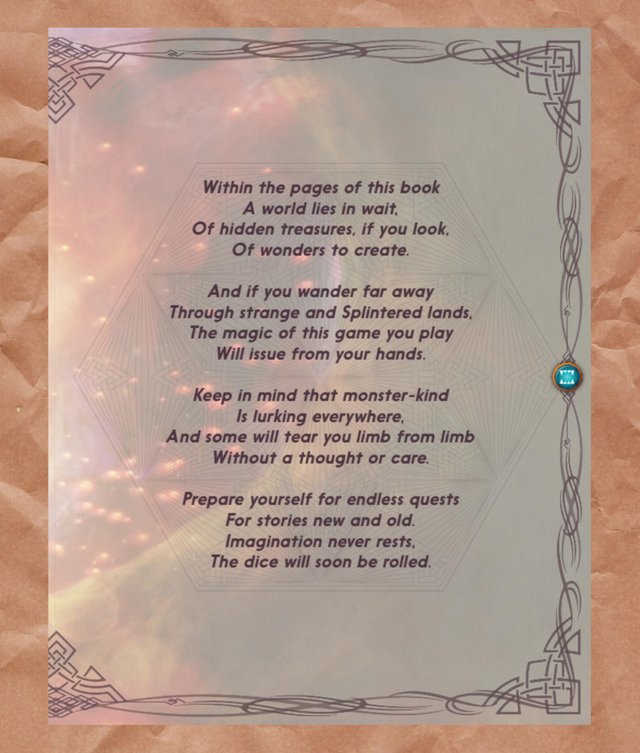 The Introduction (I feel like I've said that...)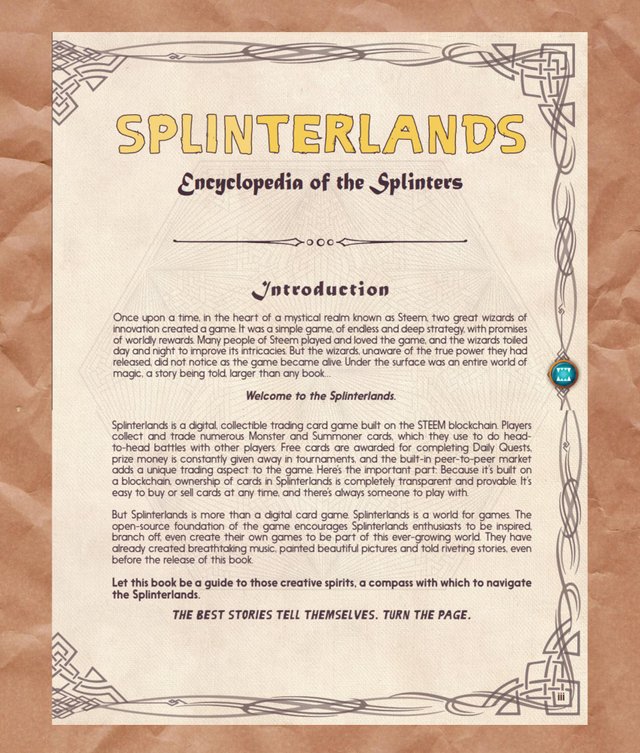 Mount Mox and the battles we've grown to love...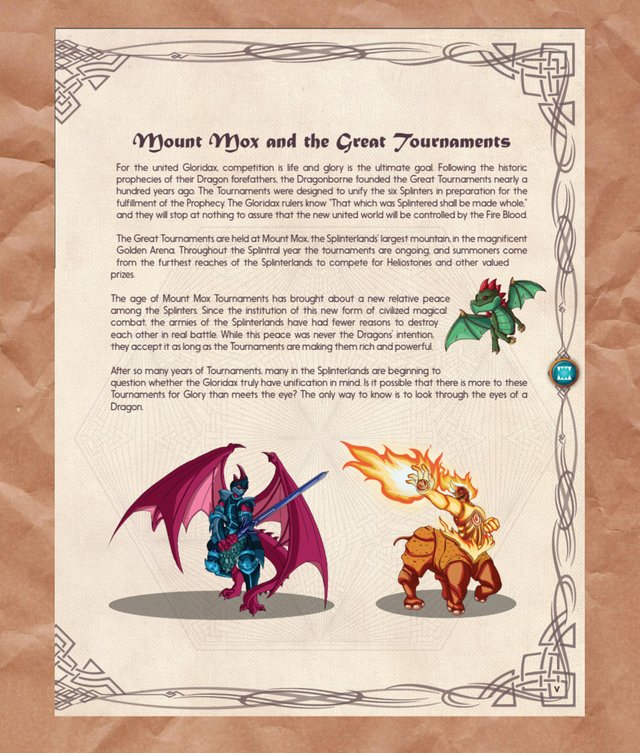 Khymian Snippets
Each Splinter has a lot of these popouts or flavor texts. Basically, the are juicy little bits of specific lore. I love them. Here are a few to wet your whistle. (These are cut from the book and arranged here for your perusing pleasures.)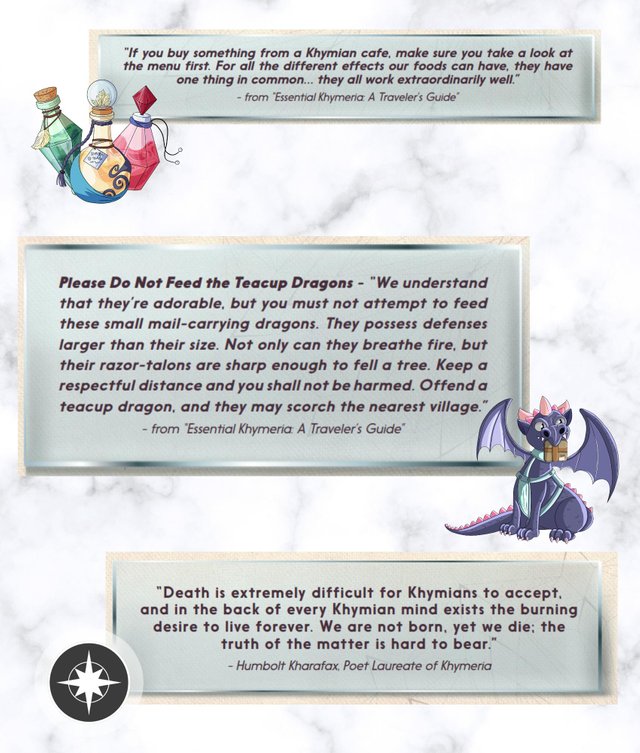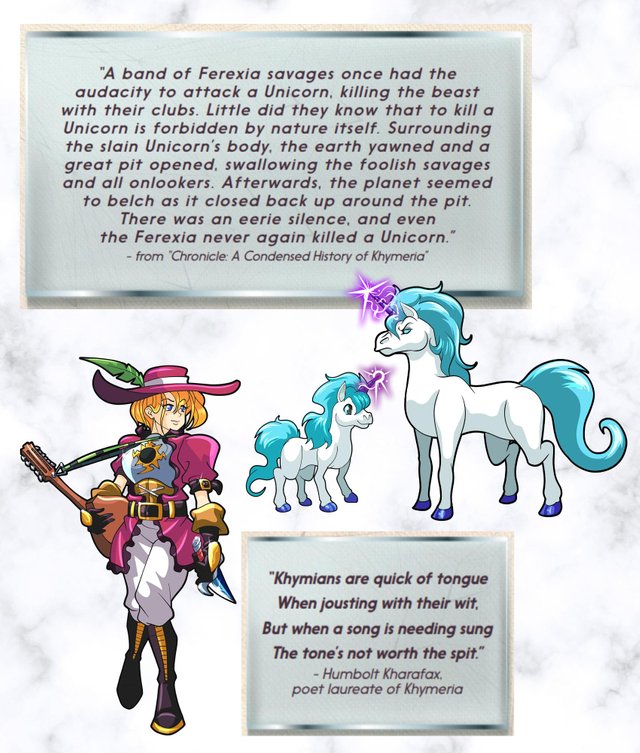 Do me a favor? Keep an eye out for spelling errors and such. Yes, I've been over it A LOT, but unfortunately, I am not perfect. I appreciate ANY help I can get. In the end, the goal is perfection... Let's see how close we can get. 🥰


Thanks for peeking in!
Got anything you're curious about?
Ask down in the comments and I'll see what I can find for ya.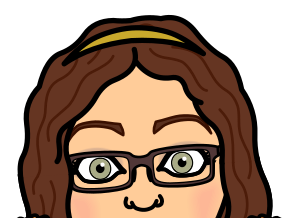 💛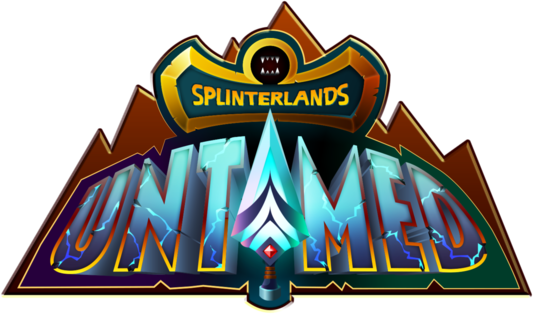 Places to learn more, connect and play!