Testing Upcoming Feature - How much for Max Beta Neutrals?
This is how the BULK BUTTON will look in the coming update.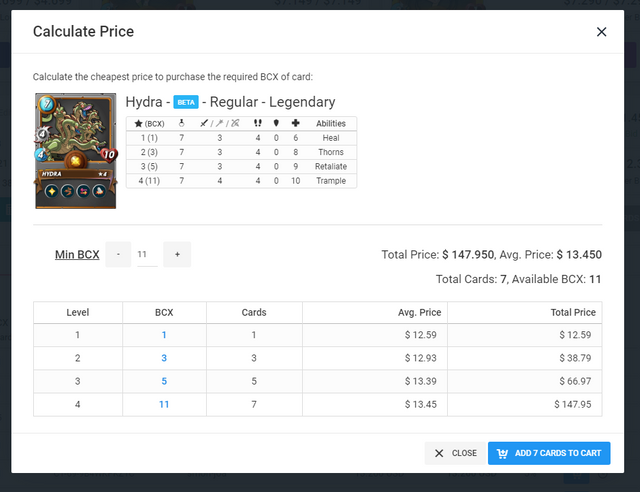 Data about availability
Data about cost at each level - AVERAGE and TOTAL
EXAMPLE ANALYSIS OF NEUTRALS
You can make some awesome and speedy analysis of cards ... this didn't take very long to click the bulk button on each of these cards.
Cyclops - $26.38

Grumpy Dwarf - $27.08

Raging Impaler - $51.65

Enchanted Pixie - $63.88

Cocatrice - $73.60

Magi Sphinx $134.85

Hydra - $147.95

Centaur - $191.83

Elven Cuthroat - $354.76

Peaceful Giant - $NA

CHECK THE GOLD - SOMETIMES BETTER PRICES
Just fyi if you're gonna get an expensive card then maybe check the GOLD prices while you're at it... for $10 more you can have the gold version of the Cutthroat
CUTTHROAT GOLD - $367.58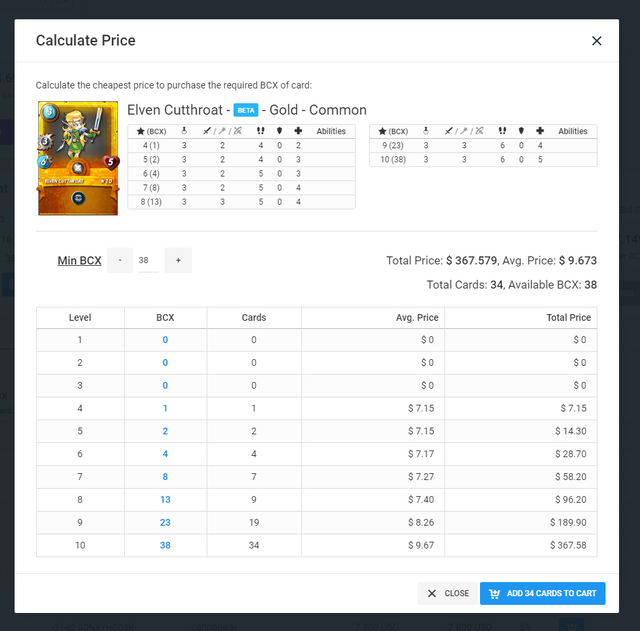 GIANT GOLD - $158.46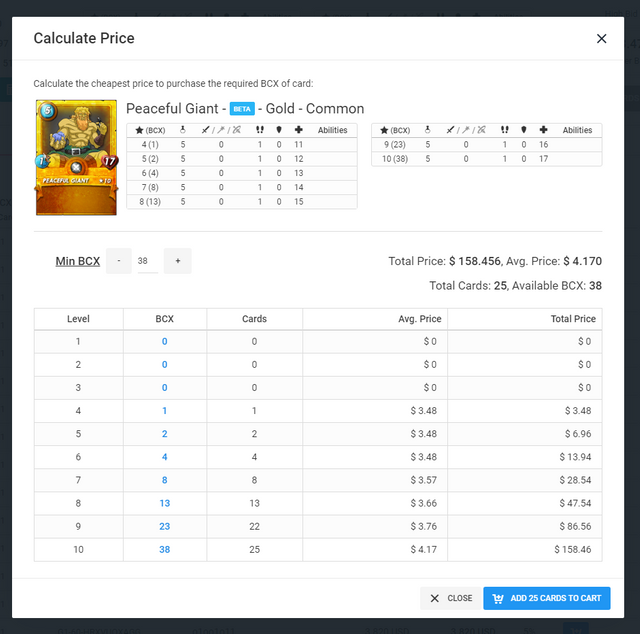 CENTAUR GOLD - $181.31