Time to Buy Some Cheap Cards!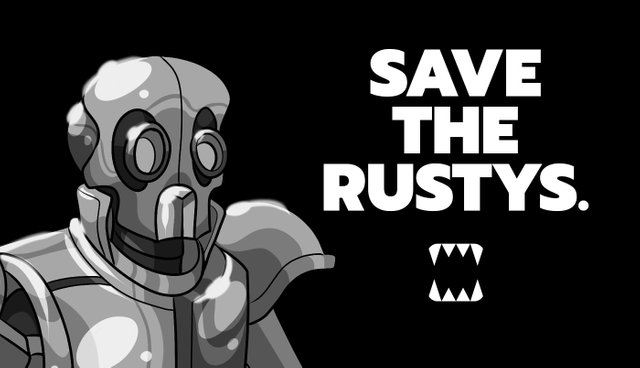 We had a big Splinterlands announcement recently regarding the future plans for the game. We talked about buying land, upgrading buildings, mining, crafting, new layers to gameplay. There was lots to digest. If you haven't read the post yet, here it is:
https://steempeak.com/splinterlands/@splinterlands/a-glimpse-into-the-next-splinterlands-expansion
There's lots to be excited about!
I think a big benefit to these changes will be the potential to make use of cards you don't really use right now. As a player and collector, this makes for a thrilling development.
For example, whenever I see the broken shields combat rule, I'm always tempted to call my Vampire off the bench. I'm like, "Hey, Juicebox! Dude, come here! It's your time to shine! Go suck some blood, man!"
He may not be the BEST choice, but he always seems so happy to contribute.
But then there's the OTHER guys. The guys who don't even sit on the bench. You just leave them in the locker room to organize the socks. You know...Frozen Giant. Dragon Whelp. And of course...Rusty Android.
Oh, poor poor Rusty Android. Even Highland Archer gets more game time than Mr. Robot. You would think that a technologically advanced humanoid robot would be more impressive amidst a primitive, medieval land of sweaty, nose pickers. But nope. All he does is pick up heavy boxes and tell me he can't connect to WiFi because it hasn't been invented yet.
But that's all about to change!
Now is the time, people! It's time to buy up all those cheap, worthless underdogs that you've been burning for DEC. Or if you're like me, you max them out to satisfy your OCD urge to max every character.
Death is my favorite splinter, so I tend to collect and combine even the suckiest of Death characters. My Undead Minotaur is MAXED, baby! Will I play him? Er...probably not. He hangs out with Rusty Android.
Will they FINALLY get to put on their big boy pants? Will they be granted the honor of being mutilated or killed for my entertainment (and possibly a bit of DEC)?
At the very least, I'll be tempted. Once I'm staring at a bunch of newly-crafted item and spell cards, I'll be screaming "RELEASE THE RUSTY ANDROID!!!" And Mr. Robot will slowly clomp his way onto the battlefield, whirring and clunking and short-circuiting like he does. The enemy team will laugh. Maybe they will throw tomatoes at poor Rusty.
But little do they know...
That's when I outfit Rusty with the unbridled POWER of all the items in my arsenal!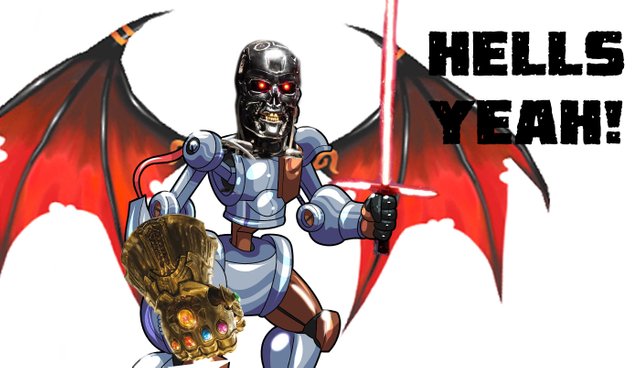 "Oh no...!" the enemy team will shriek. But it's too late! For too long has Rusty Android been ridiculed and used for inferior tasks such as holding down parchment so it doesn't fly away! For too long has he been looked upon as a "lesser" character.
Today, Rusty is no longer "rusty". He is the RUSTONATOR - DEVOURER OF SOULS! He can FLY! He can shoot lasers from his eyes! He can punch the first enemy through the chests of the remaining enemies. HAHAHAHAHAHAHAHAHAHAHAHAHAHA!!!
And if that doesn't happen...
...I guess he can always do chores on the farm. We're still working out the details, but there's always the possibility (maybe, maybe not) that characters will be necessary to fulfill certain tasks for land production, building construction, etc.
Sorry, Rusty.