Beginner Strategy and Card Giveaway #2 KFC - Finger Lickin' Good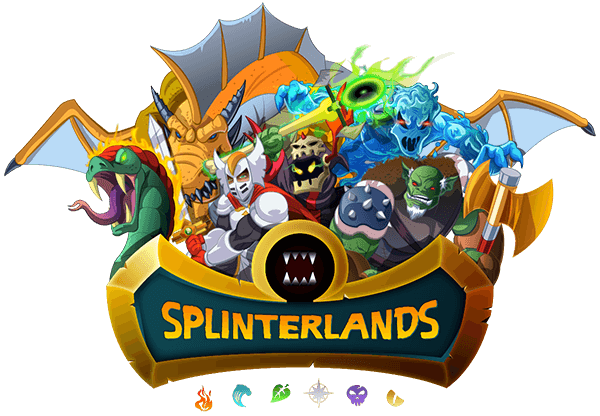 Congratulations to our previous giveaway winner. Thank you everyone for reading and sharing your comments. I want to continue with card and game-play analysis for players who are new to the game.
Today I want to look at:

Furious Chicken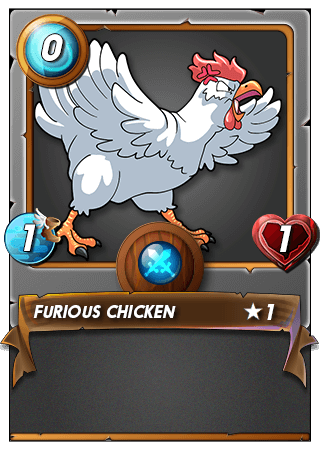 For those of you thinking to yourself, what is so special? Let's take a closer look at it. This Rare, Neutral, Reward card starts out with 1 speed and 1 life. It requires 0 mana to play and currently costs $0.036 in the marketplace.
It costs ZERO mana to play
There are 3 ways to play this card effectively:
The First way is in the last Monster slot as seen below.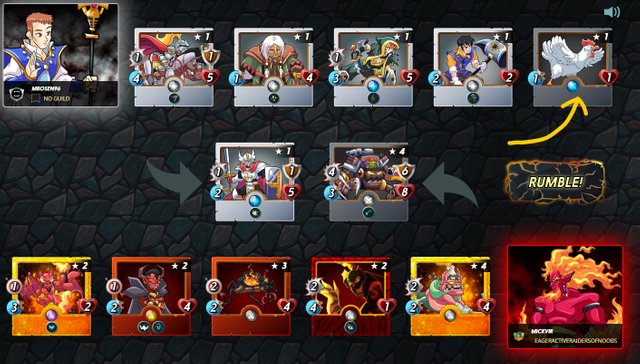 This is typical when you have finished assembling your team and run out of mana but still have positions to fill. The benefit is that this can absorb an attack from Sneak, or Opportunity to great affect.
The Second way to play the Furious Chicken is in the middle of your team as seen here.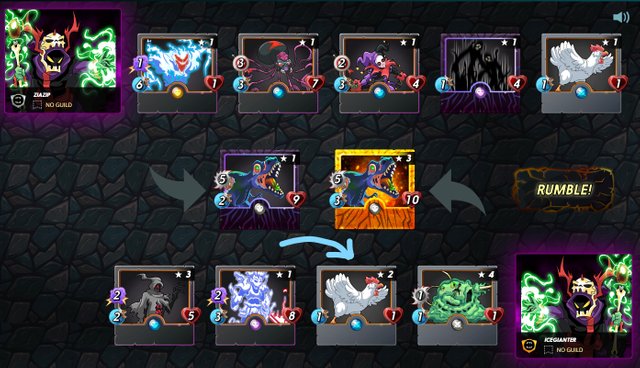 In this Back to Basics format the advantage is that the Chicken stalls the advance of the Tank Monster allowing your Ranged and Magic fighters to keep working from the back row.
The Third way to play this card is from the Tank position. In a low mana format this can be devastatingly effective in playing as was the case in this match-up in which the lead Chicken frustrates the Chain Golem.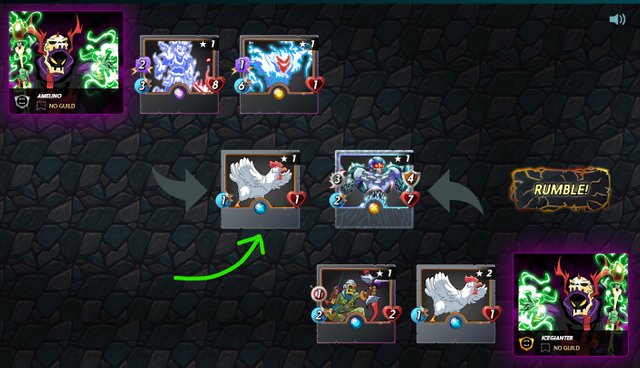 Bottom line, the Furious Chicken is a diverse Monster with tremendous utility. Two formats to keep in mind, first in the new format Equalizer you can wind up having a very healthy chicken that can be extremely effective in stalling your opponent. The other is in the No Neutral Daily Quest in which many a player have conditioned themselves to add the Furious Chicken to the detriment of the mission.
Let me know your thoughts on this low level battle strategy and card analysis. As always, best comments will win the card discussed here.
Remember to Play on and Have Fun!!!