My daily splinterlands update
Hi all,
This is my daily splinterlands update.
My end of season rewards were as mediocre as my rewards during the season itself; out of 120 cards, the best one I got, was a goldfoil silvershield archer. I am so glad to see that season go!
Now back on Diamond III, i have been battling people, waiting to see the new cards being used; to get a feel of what they actually do, if you know what I mean. I don't see people using them yet though.
Never mind, these are my latest rewards: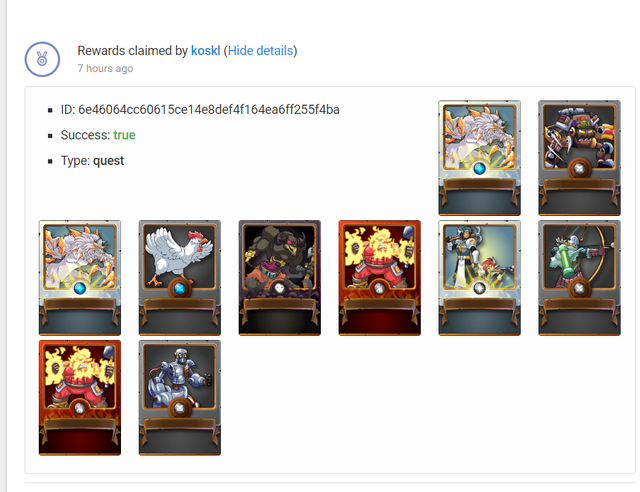 Well, at least I got a chicken.
Let's see what I'll get tomorrow.
Thanks for visiting my blog. Bye!