My daily splinterlands update (26/02/20)
Hi all,
This is my daily splinterlands update for the 26th of February 2020.
I have not been posting for months because i am lazy i guess, but today i just had to, because i pulled a gold epic card. This doesn't happen every day, and i love goldfoil epics, because i can immediately sell them, and then i can go shopping.
Don't get me wrong, i like goldfoil legendaries more, of course i do. But i don't really like selling the gold legendaries, because they are so special.
So, let's see which cards i got: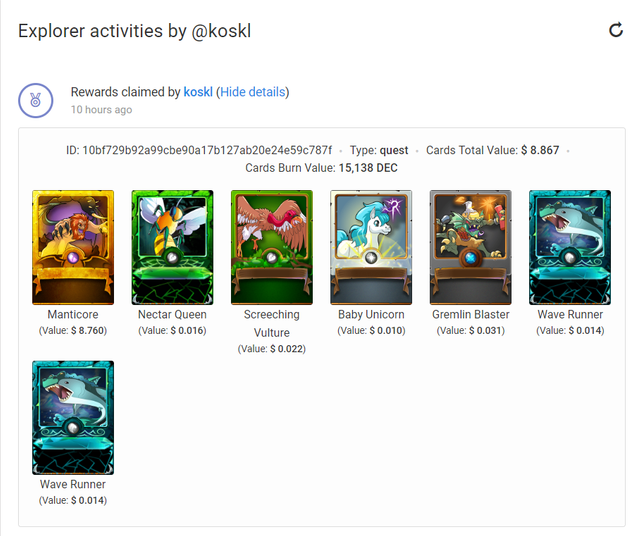 The manticore. Great melee attack monster, best used at the second position.
Other than that, I managed to get briefly to Champions III, and then all the way down to Diamond II again. It happens you know.
Truth is, I have not been playing very well, because I don't feel very well. I feel a lot of anxiety about things, and that distracts me. Hopefully, things will resolve soon, one way or the other.
So, do i have a best/worst battle to show? Of course I have.
My worst battle: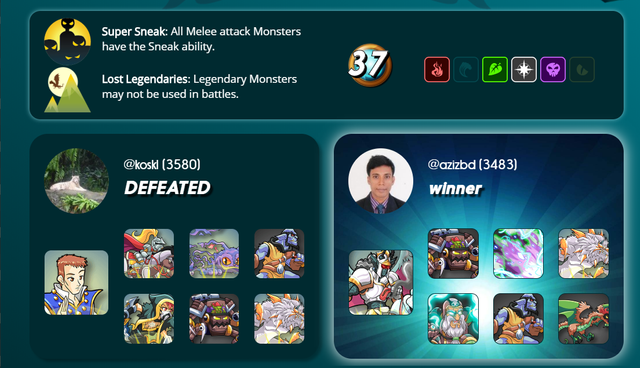 https://splinterlands.com?p=battle&id=b8256c7b1d37574d1db2cae3fdaf219a5e7f7905&ref=koskl
He used the cocatrice at the last position, and i just couldn't get rid of it. He also used double stun, with the Dwarven Wizzard and the Goblin Mech. Had i known, i would have followed another tactic, but it is all too late now.
My best fight probably was this: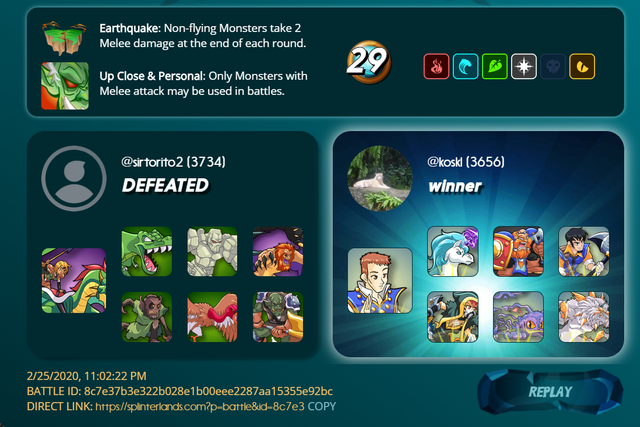 https://splinterlands.com?p=battle&id=8c7e37b3e322b028e1b00eee2287aa15355e92bc&ref=koskl
Nothing too fancy, just a double sneak, with crystal werewolf at the back, although he wasn't needed in the end.
That's the thing; you just don't know your opponent's cards. Sometimes you get away with things, while other times you get outwitted.
Anyway, that's all for today.
Thanks for visiting my blog. Bye!