My daily splinterlands update
Hi all,
This is my daily splinterlands update.
I got a bit lucky in my last quest, and I pulled a goildfoil rare: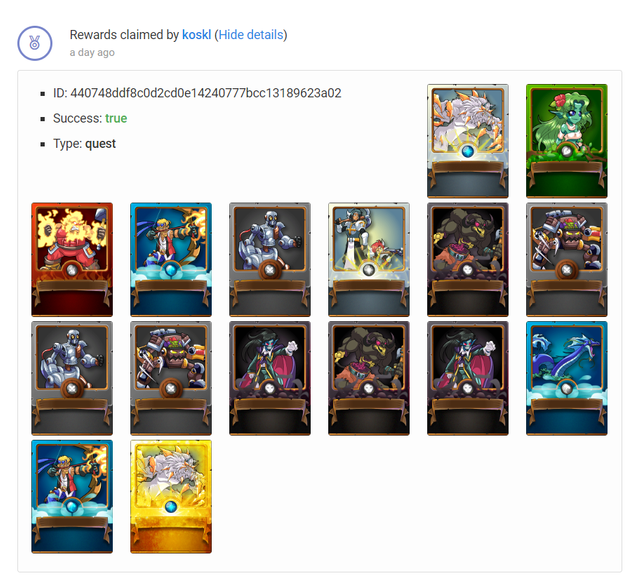 If I wanted, I could sell it and buy a cheap legendary; i will think about that.
I hope this means my roll of continuous bad luck has abated. Other than that, still on Diamond III, and waiting for the new cards of course at the end of season.
Let's see what I will get today.
Thanks for visiting my blog. Bye!