Yes I Did It Again - Champion I League Accomplished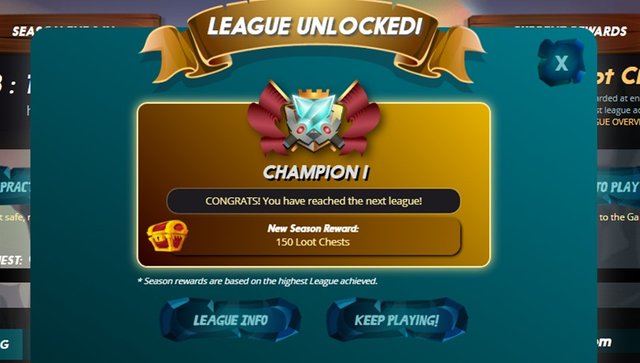 Oh boy! I hit it, I hit the champion I league today and it feels really great I must confess. I could probably have hit it yesterday or maybe not, you can't tell how the game flips sometimes, you think you've got the battle strategy to win your opponent sometimes, you feel you have lined up the monsters to do the battle but at the end of the fight you then discover a lot of mistakes in your lineup. That can piss you off sometimes. Lol.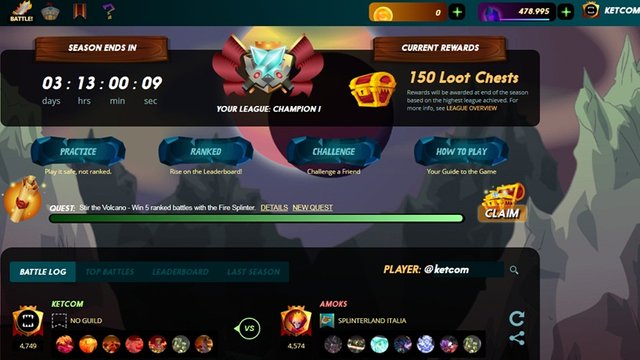 I got the Fire splinter for my daily quest and at this stage I know it wasn't going to be an easy task completing my daily quest. It is however, great to put up a fight at least and show that you're not a walkover sometimes. I won five of the nine battles I fought and was able to stay in the Champion I league I entered earlier today.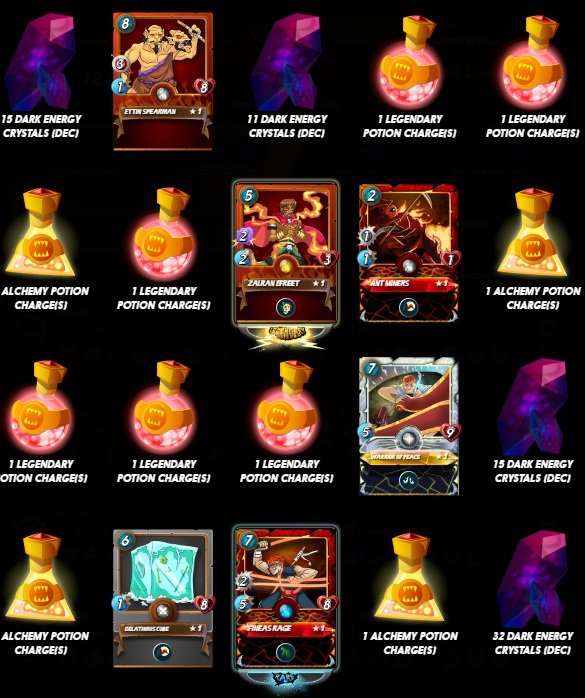 Rewards day 252
Oh yeah! I got a legendary monster today and it is sweet my friends. Lol. In addition to that I got one Rare card, some Common cards, some Legendary and Alchemy potions and then some DECs. I must say that I am happy with rewards I got today and hope it can be more frequent like this. Lol.
You can watch one of my battles by clicking the link below, thanks: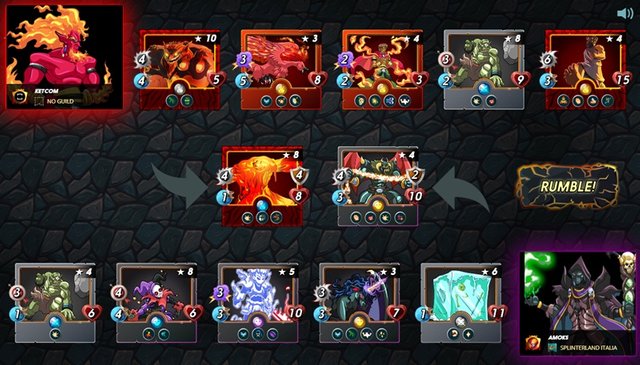 https://steemmonsters.com?p=battle&id=a235a6c52153d3af8b45772d5e3a12ba5e9b17a1&ref=ketcom
Thanks for reading. Keep your comments coming and follow me if you have not already done that. Again, thanks a lot for your support to me always.
REFERRAL:
If you haven't joined the splinterlands games you can use my referral link https://steemmonsters.com?ref=ketcom to join and I'll give you all the support I can offer including one or more free cards. Thanks. There are referral rewards offered by splinterlands when a new member joins using your referral link, so can check that out as well.