Smooth Battle Day At The Splinterlands Battlefield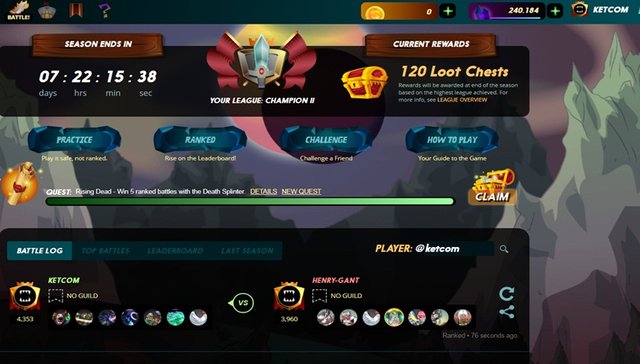 For the second time I am getting the same splinter twice in a row in a week, first it was the water splinter and now it is the Death Splinter today. I must say that the battles today were really cool as I didn't have much resistance at the battle field. I won six out of the seven battles I fought, it could have been five out of five if only the rule set had favored the Death splinter based on the monsters I had for that battle but it didn't just click.
After that lose I hoped the next battle wasn't going to be they type that drags you down the league table and making you loss loads of points. Thank God that didn't happen, I won with the water splinter and the completed my last win for the day using the Death splinter.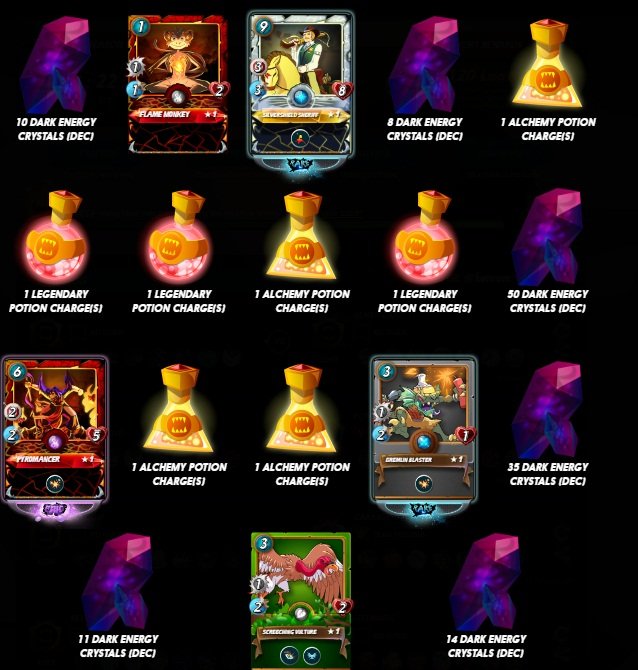 Rewards day 248
I got an Epic card, two Rare card, some Common cards, some Legendary and Alchemy potions and then some DECs, that is it. Maybe the platform is resting from the Gold and legendary cards they gave me the other day. Lol. Let's see what tomorrow brings.
You can watch one of my battles by clicking the link below, thanks: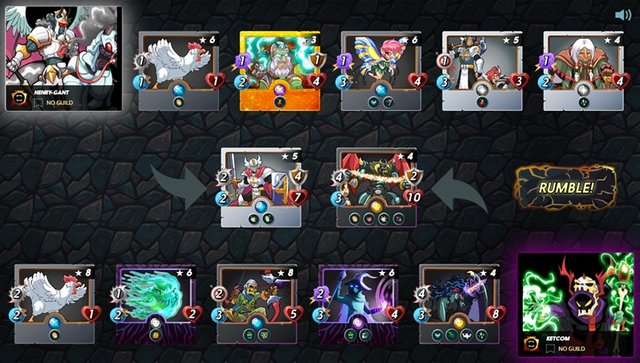 https://steemmonsters.com?p=battle&id=4ac50e80a84f085a45970915bc2356d57562ccc9&ref=ketcom
Thanks for reading. Keep your comments coming and follow me if you have not already done that. Again, thanks a lot for your support to me always.
REFERRAL:
If you haven't joined the splinterlands games you can use my referral link https://steemmonsters.com?ref=ketcom to join and I'll give you all the support I can offer including one or more free cards. Thanks. There are referral rewards offered by splinterlands when a new member joins using your referral link, so can check that out as well.