Last Day Of This Season For Me On Splinterlands Can't Wait To See The Goodies Tomorrow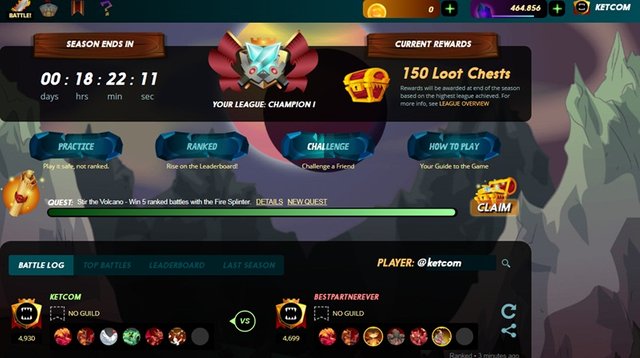 I tried hit some games before my daily quest came up to see if I could gain more points, well I'll like to say that I didn't really climb much in points because I keep coming up with very strong opponents that had the meanest monsters lineup each time we found ourselves in the battlefield. YODIN ZAKU is a summoner I really hate but I which I had it on a max level. Lol. I lose the battle eight out of ten times I face an opponent using it and I tell you guys, that summoner is something else.
I got the Fire splinter today and I almost went into panic mood because my internet connection was just playing tricks on me but I didn't let that deter me from completing my daily quest. At this stage, most opponent you face is trying to hit higher levels before the season ends so they are probably not going to be joking me you. It is business unusual. Lol. Anyways, I sailed through completing my daily quest and even tried to go further but it became a situation of one step forward and two steps backwards so I decided to take a chill pill. Lol.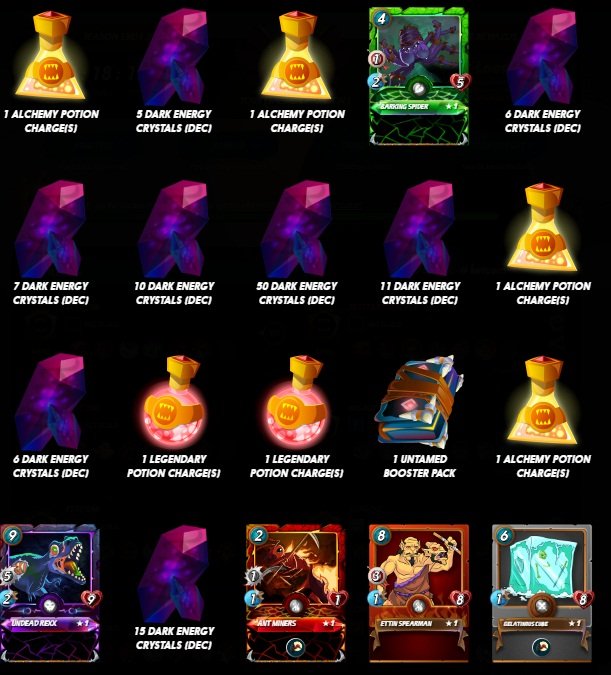 Rewards day 256
I must say that today's rewards are a bit similar to what I had yesterday, the basic stuff that is low value cards and DECs with an Untamed pack, that is twice in a row. Wow! Lol.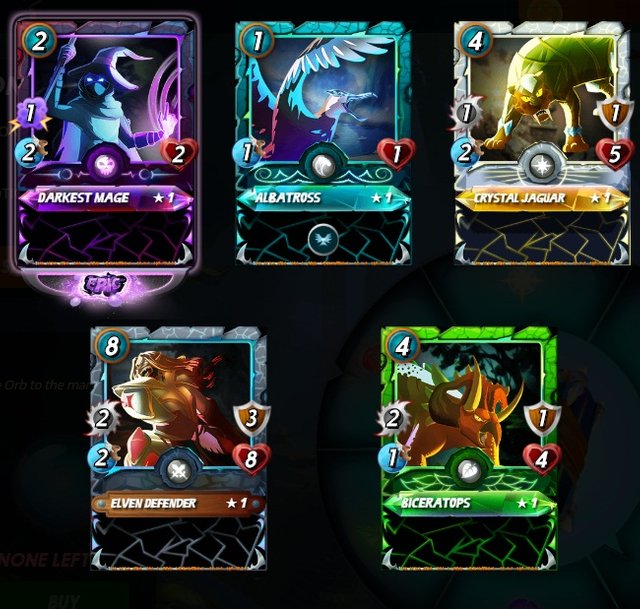 Untamed Pack opening
For this untamed pack it flipped over one Epic card and four Common cards.
You can watch one of my battles by clicking the link below, thanks: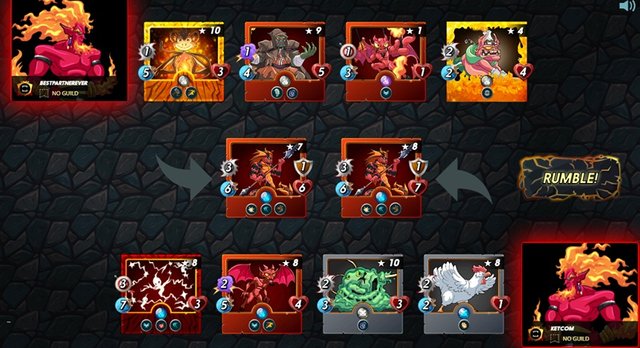 Thanks for reading. Keep your comments coming and follow me if you have not already done that. Again, thanks a lot for your support to me always.
REFERRAL:
If you haven't joined the splinterlands games you can use my referral link https://steemmonsters.com?ref=ketcom to join and I'll give you all the support I can offer including one or more free cards. Thanks. There are referral rewards offered by splinterlands when a new member joins using your referral link, so can check that out as well.