Getting Into The Splinterlands Champion III League Plus Covid-19 Update Report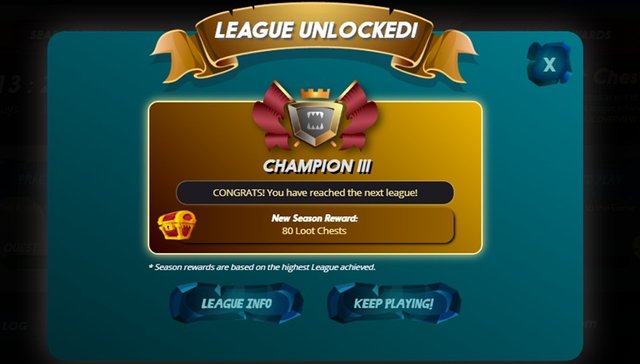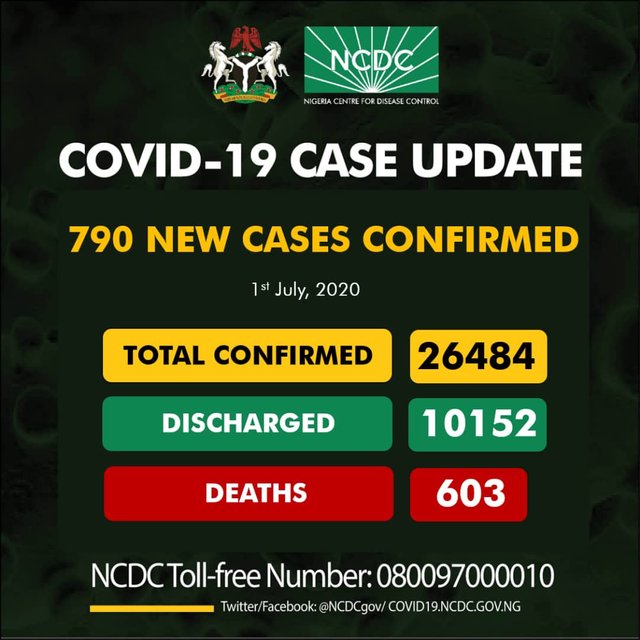 Image source
You can see from the stats provided by the Nigeria Center for Disease Control (NCDC) as regards the corona virus infection and spread, we had seven hundred and ninety new cases as at yesterday and the death rate has also gone up to six hundred and three. This is a very complicated situation our country and other nations find themselves in this age of our existence. Our way of living has changed dramatically and we are not finding it easy at all.
Medical experts keeps coming up with different ideas on how we can go about fighting the virus and winning it, I see a lot of youtubers coming up with different way by which we can prevent the virus from getting us but you end up seeing another group of people countering that method that you thought made sense. The power of social media is working in favour and against the education of the populace about the right thing to do, I guess we should just be careful about what we watch and who we believe, so verify from many reliable source as much as possible before taking any decisions.
It was another day of increased cases of the corona virus infection and a lot of people are getting worried about the situation because we are talking about people's life here. The Academic Staff Union of Universities (ASUU) are not keen on the Federal Government reopening schools anytime soon because of the increasing rate at which the corona virus is spreading and to worsen the matter the experts say we haven't reached the peak of pandemic yet. If you are interested you can read more about the The Academic Staff Union's response to the planned opening of schools by linking this link COVID-19: ASUU kicks against re-opening of schools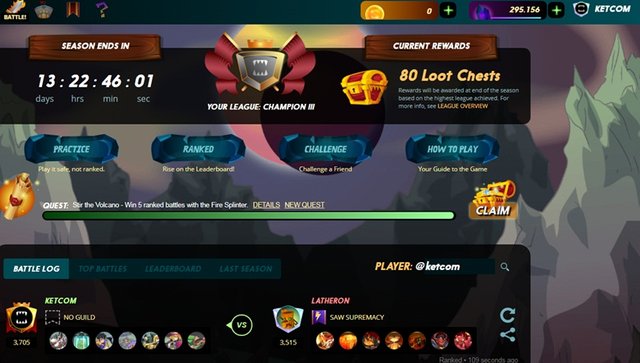 I got the Fire splinter for my daily quest today and it was an easy picky day for me as I won six of the eight battles I fought to complete my daily quest. When I was don with my daily quest I discovered I needed just five more points to move into the Champion III league so I decided to give it a shot and I must say it was a wise decision as I hit my opponent hard to win with ten points and that was enough to move into the next league. Yeee haaaa! Lol.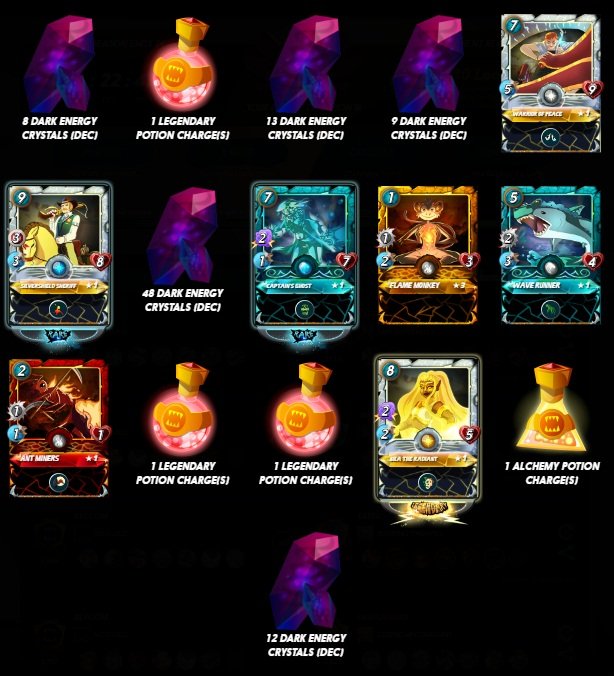 Rewards day 241
Thinks looked better today on the reward side of things because I received a Legendary card, two Rare cards, some Common cards, some Legendary and Alchemy potions and then some tiny DECs to round up the rewards for the day. If the rewards continue like this one would be smiling daily. Lol.
You can watch one of my battles by clicking the link below, thanks: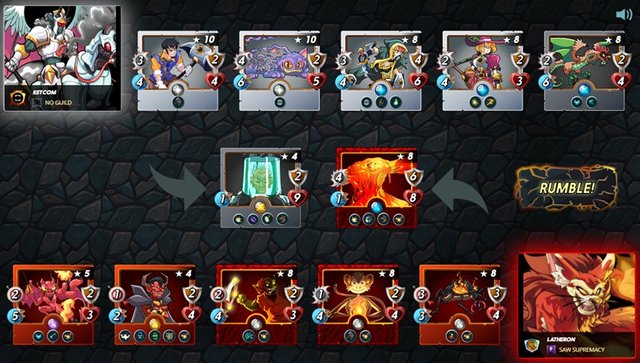 https://steemmonsters.com?p=battle&id=f10c5f29814079386e8bea6eb77cfe8eb35ed78f&ref=ketcom
Thanks for reading. Keep your comments coming and follow me if you have not already done that. Again, thanks a lot for your support to me always.
REFERRAL:
If you haven't joined the splinterlands games you can use my referral link https://steemmonsters.com?ref=ketcom to join and I'll give you all the support I can offer including one or more free cards. Thanks. There are referral rewards offered by splinterlands when a new member joins using your referral link, so can check that out as well.