Do You Sometimes Make This Mistake When Selecting Your Splinterlands Monsters For Battles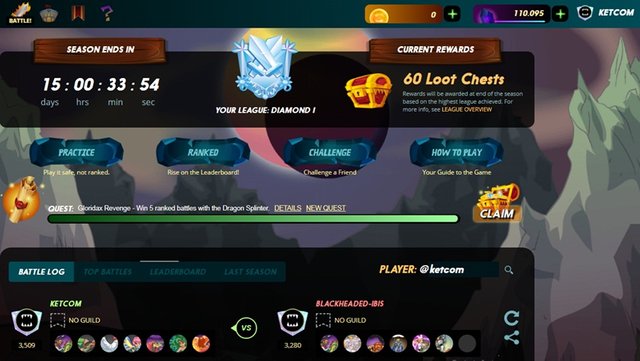 The steps to fighting in the splinterlands battle field is very basic, the rule set appears and then you select your monsters in a way that they are placed in an advantaged position to help you win the fight against your enemy. In the case that you are trying to complete your daily quest then you stick to the splinter you were given or the rules you are given when they daily quest is that of wining three battles without using neutral monsters. All in all, you have to select your monsters in a combination that places you fighters at a great advantage over the enemy, so positioning also matters a lot in the game.
I found myself making a mistake in the first battle I had to fight today and I think it is because I have grown used to selecting a particular of team arrangement such that anytime I am to fight with using this particular splinter I just roll out my monsters and wait for the victory. Anyways, today, there was a condition added which I ignored when selecting my monsters and only discovered the error when time was almost up and I had no other option than to click the battle button and see if I'll be lucky. I wasn't lucky in that game. Lol. In the battle, I forgot that magic and range attack monsters had the snipe ability and then went ahead to positioned my monsters in the most exposed manner that my opponent had no other option but to slay my monsters as if they were learners. Lol.
I got the Dragon splinter today and I would have had a smooth ride all through my battles if not for the first one I made that little mistake that caused me the battle. Anyways, I think it is a good learning opportunity as I am forced to understand all the rules of the game before making my moves.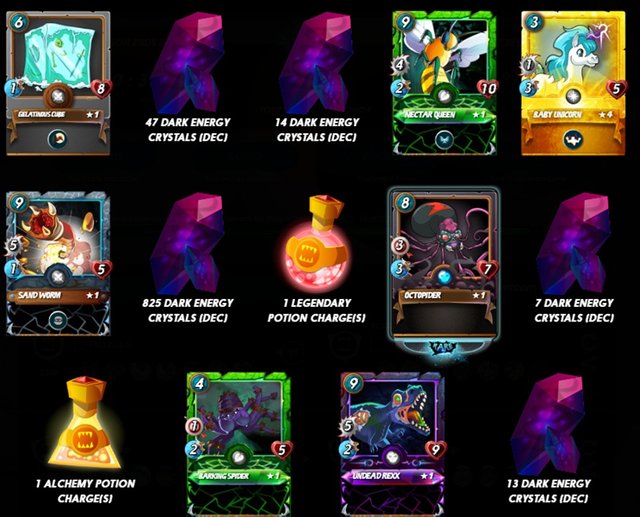 Rewards day 257
I guess the untamed pack wins ran out today for me. Lol. I however, got compensated with a Gold card and that was really cool as it has been some time now since I got one of those. I also got some potions and one eight hundred plus DEC which made me feel good. It might not have been very great but it is worth feeling good about because in a way it is free for the effort we put in.
You can watch one of my battles by clicking the link below, thanks: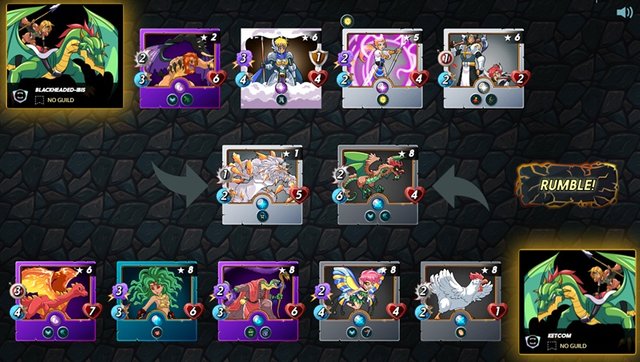 https://steemmonsters.com?p=battle&id=bf59f1937aaf746f64435c69898ff33c46eec893&ref=ketcom
Thanks for reading. Keep your comments coming and follow me if you have not already done that. Again, thanks a lot for your support to me always.
REFERRAL:
If you haven't joined the splinterlands games you can use my referral link https://steemmonsters.com?ref=ketcom to join and I'll give you all the support I can offer including one or more free cards. Thanks. There are referral rewards offered by splinterlands when a new member joins using your referral link, so can check that out as well.