Covid-19 Updates In My Area And My Splinterlands Report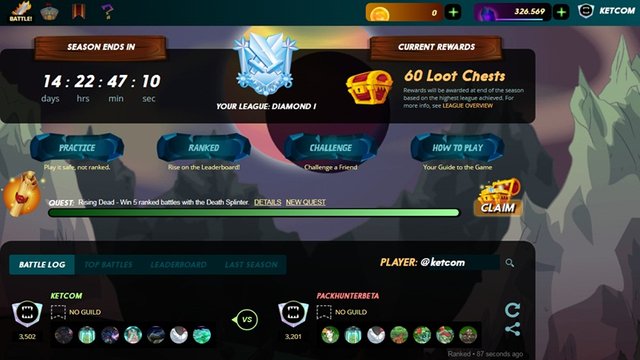 It is still a tacky situation for the government as they are forced to decide between the safety and healthcare of her citizens and the economic survival of the businesses that are in the state. They also have to balance their decisions to align with that of the Federal government so that there is synergy in their approach to solving the Covid-19 situation.
Inter-state movement has been removed and local flight will start operating soon too but these all comes with new set of rules to ensure that the transmission of the corona virus is limited if not eradicated. Students in graduating classes will soon be allowed to resume school so that they can write their graduation exams and complete that level of studies. I suspect other students won't be allowed to start school until probably latter in the year.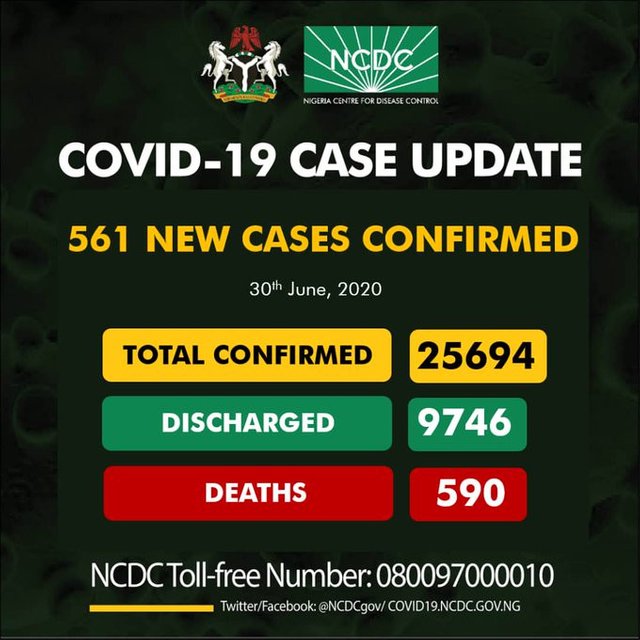 All these actions are under review though based on the rate at which the virus is spreading, because that is the key to drawing a conclusion on what actually should be done. As we can see, the daily infection rate is now where going down, it is rather increasing and this causes one to worry a lot. The government is even considering locking down totally the local governments where the infections rates are so high. The number of deaths are also increasing, five hundred and ninety as at yesterday, 590 lives gone just like that, this is very painful knowing that this has affected a lot of families.
I got the Death splinter for my daily quest today and it was a smooth flow in the first three games as I defeated my opponents easily, they had a hard line up of monsters but I guess my arrangement of monsters where way better than what they had coming up against me. However, the fourth game wasn't that great as I lost my winning streak and it didn't stop there, I got two more defeats which made me change my fighting splinter to see if the defeats will stop and sure enough, it did stop, so I re-strategized and got back into my winning streak and was able to complete my daily quest. I had planned to continue the battle but decided to chill a bit and see how tomorrow goes.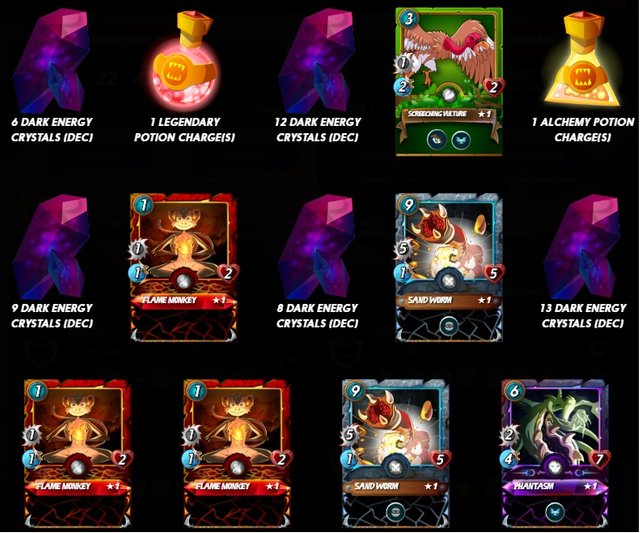 Rewards day 241
I didn't get the Wow! Type of rewards today, I just got the usual ordinary stuff which included some Common cards, some Legendary and Alchemy potions and then some DECs no great stuff as you can see, so we look forward to better returns tomorrow, hopefully.
You can watch one of my battles by clicking the link below, thanks: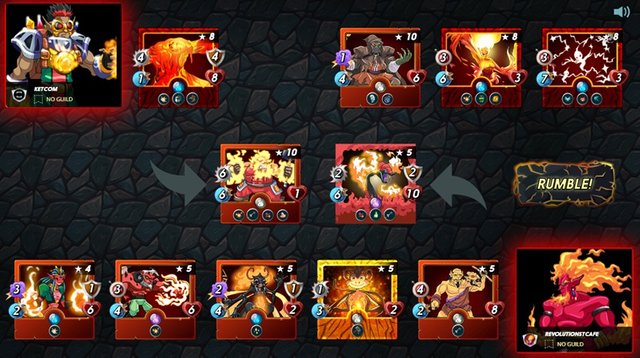 https://steemmonsters.com?p=battle&id=7d83f06f1a46add2001a3ed02dc5c25aa7ce8a9b&ref=ketcom
Thanks for reading. Keep your comments coming and follow me if you have not already done that. Again, thanks a lot for your support to me always.
REFERRAL:
If you haven't joined the splinterlands games you can use my referral link https://steemmonsters.com?ref=ketcom to join and I'll give you all the support I can offer including one or more free cards. Thanks. There are referral rewards offered by splinterlands when a new member joins using your referral link, so can check that out as well.