Daily Giveaway - Death Splinter - No Upvote, Follow, Resteem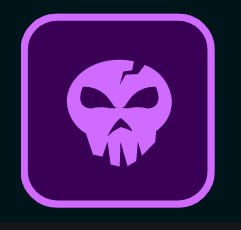 ---
Steem Monsters Giveaways - No Upvote, Follow, Resteem Required
Greetings
Welcome to another daily edition of Splinterlands giveaways brought to you by @jonnyla08.
My Projects
Before we begin with the giveaway I just want to note that I am the founder of some small projects called @steemexplorers and @givememonsters. If you've not heard of them before please check them out, with a special emphasis on @steemexplorers, as they offer resources and tools to help users of all kinds find a little bit of help in their Steemit journey and communicate with others that may bring other experiences and expertise into your network.
Learn more about both of these communities / services at our discord at the link below.
---

---
Giveaway Instructions
This giveaway is for one random FREE Steem Monsters Rewards card from my collection specifically from the DEATH splinter.
** TO PARTICIPATE **
** Simply choose a number 1-100 and drop your number in the comments section below. **
That's it!

---

Award Process
I will select a winner following post payout and provide the winners in a summary post, and will comment in the winners post once all cards have been distributed.
If your Steem Monsters username is different than your Steemit username please leave your username in the comments.
Upvotes, follows and Resteems are NOT required for participation but are of course appreciated.
Good luck!
---

About This Team
The projects under my umbrella seek to help the Steemit community by providing, above all things, a platform for other Steemit users to grow and find a little assistance along the way to improve their experiences and draw more interest to Steemit as a whole.
Combined between the now 3 active accounts:
@jonnyla08 - Daily Splinterland Card Giveaways
@steemexplorers - Flagship project feature interactive discord database of Steemit services and communities with live interation with group owners and a growing community to help guide you in your quest for growth and knowledge. Also provides a small boost with daily Steembasicincome share giveaways to participating users.
@givememonsters - A small Dark Energy Crystals (DEC) based upvoting platform where you can utilizing your DEC through the Steem-Engine Exchange to obtain on-demand link based upvotes or montly subscriptions of up to $0.02 cents per day and includes some small upvotes across various tribe sites with our staked tokens. This is a tiny account, it will always be a tiny account and is intended only to help you gain a little bit of exposure for your posts. This will not help you get rich by any means but is so cheap to use that it's almost a no brainer to try out.
Between @jonnyla08 and @steemexplorers there are 14 total giveaways conducted per week between Splinterlands and Steembasicincome. Please stop by if you would like to participate in them all!
---