One Day One Card Giveaway #1 (EN/DE)

One Day One Card #1
(English)
Since yesterdays try of a new giveaway series wasn't successfull, I will try another one today. It's as simple as it sounds. I will give away one card a day. The winner will be determined by a comment picker and announced in the next giveaway.
Today you can win the following card: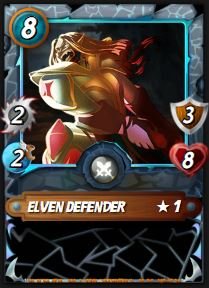 The Rules:
To get a free card, just leave ONE simple comment.
More than one comment will disqualify you from the giveaway.
Your reputation level needs to be 40 or higher.
Bot comments are ignored.



(Deutsch)
Da der gestrige Versuch einer neuen Giveaway-Serie offensichtlich nicht gut ankam, gehe ich zurück auf Anfang und verlose bis auf Weiteres ganz einfach eine Karte pro Tag. Der Gewinner wird durch einen Comment-Picker ermittelt und im nächsten Giveaway bekanntgegeben.
Heute geht es um folgende Karte: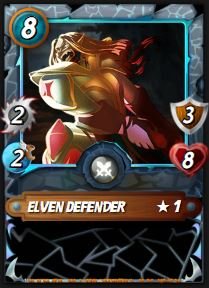 Die Regeln:
Lasse mir einen simplen Kommentar da.
Mehr als ein Kommentar führt zur Disqualifikation.
Dein Reputationslevel muss mindestens 40 betragen.
Bot-Kommentare werden ignoriert.



Previous participants
If you don't want to get further notifications please leave a comment.
@abdias101, @aikido.hung, @alinalazareva, @alokkumar121, @animeshsingh452, @armymalaya, @aschatria, @ash, @barbafish, @barmbo, @basilmarples, @bitandi, @bitcoinportugal, @bittrio, @black-heart, @blog-beginner, @blokdilly, @blueeyes8960, @braveboat, @business10x, @bxlphabet, @chadmichaellibby, @chaoxwinx, @chappertron, @che-shyr, @chekohler, @chireerocks, @chorock, @cloudblade, @coffeedrinker112, @comule, @coolgirls, @costanza, @craftsofluv, @criptoanarquista, @cryptonnja, @cryptorg, @cryptoznewb, @crypto-pilot, @cuko, @davel22, @detlev, @dexy50, @dreimaldad, @drjpooch, @elclelements, @elizacheng, @engelchen, @erixink, @ervin-lemark.spt, @eshawn, @facugaba, @fasolo97, @flowen, @freemonster, @fullcoverbetting, @fusion.lover, @gamemods, @geneticshuffling, @genketsu, @gratisuntamed, @guurry123, @hamsterpoweriii, @handtalk5, @happyspoon, @hilladigahackles, @holoferncro, @inri, @irisworld, @ironoy, @itzunknown, @jacuzzi, @jahedhossain, @javiermurillo, @jeffjefferson42, @jjzigen0120, @jmehta, @johnnancy, @jorgegnz, @jstack, @kaonashi6687, @kaptnkalle, @kiokizz, @kirstin, @knochenhd, @lammbock, @lebastion, @levi-miron, @lightninggears, @lordkingpotato, @lordwinty, @lord-of-fire, @madwomaninattic, @masq, @masterswatch, @maxer27, @meins0815, @method1973, @mima2606, @mindblast, @mk992039, @monster.farmer, @monsterbuster, @mrlo101, @musicvoter, @nanp, @oadissin, @oivas, @olaexcel, @outlinez, @philipkavan, @philippekiene, @podnikatel, @portalmonsters, @querdenker, @r1s2g3, @rentmoney, @reoparker, @road2horizon, @shaidon, @shitsignals, @silversaver888, @simonjay, @sm-trainer, @socialmediaseo, @sonius94, @stokjockey, @suntree, @taintedblood, @thecaptaincrown, @thetyper, @tillysfamilyfarm, @transcript-junky, @travisjames, @travoved, @udow, @umuk, @untamable, @vabadaba, @vaitelavicius, @vintherinvest, @wakeupkitty, @wakeupkitty.pal, @wanderingmoon, @warhead61, @weddinggift, @whatsthatcryptom, @wonderwop, @xplosive, @ynwa.andree, @yonilkar, @yorra