Splinterlands guild brawl & daily quest rewards 27.04.21 - Gold II, Dragon
Hello friends, I was careful and slow last night to get to the Gold I league, and hopefully I'll finish the season in Diamond III. This morning I did a daily quest with the Dragons elemental and got the following rewards: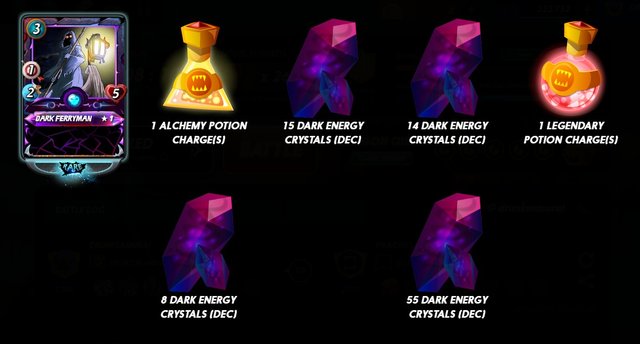 I decided to spend a portion of the DEC to purchase the UNTAMED BOOSTER PACK which included these cards. Especially happy with MOTHER KHALA. Summoners are never superfluous:)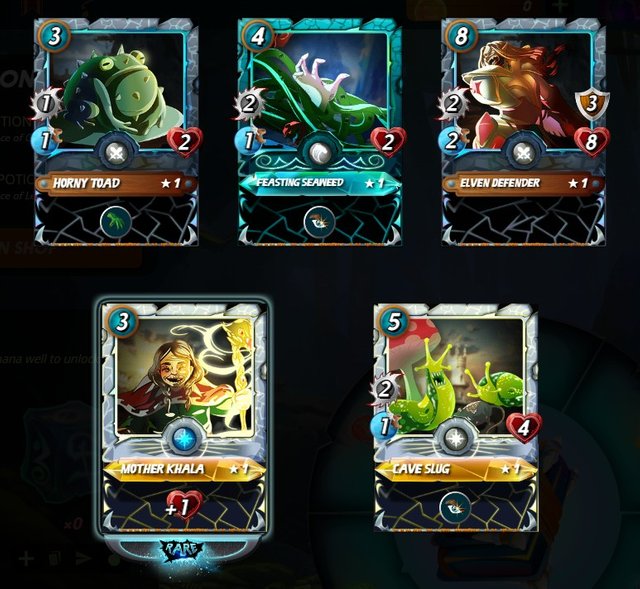 However, the main joy of the evening was the Guild Brawl. Of the 6 battles, I managed to win 5, and was the best among the Splinterlands.Ru fighters, so I was don't too lazy to copy the links to show how it was and share my thoughts on the tactics.
In this fight the rule was to use only even monsters and chose the element of water with a bet on SEA MONSTER and auxiliary attack ELECTRIC EELS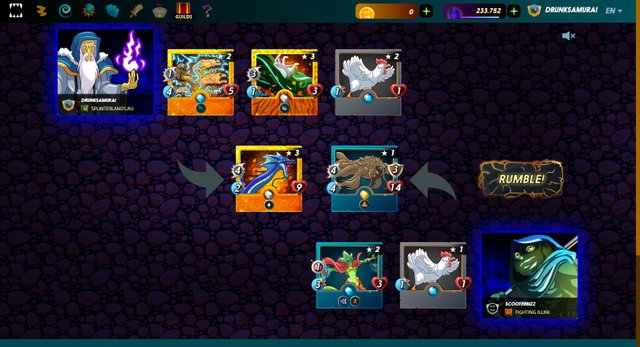 watch
In this fight the Super Sneak rule played a major role and chose the strongest attacking monsters in the Fire deck. Despite the fact that the opponent had a powerful summoner and strong archers, the blitzkrieg was a success.

watch
In the next battle cunning and intuition helped, the opponent often uses a lot of cheap cards for summoning, so I countered with three, but expensive and with excellent health.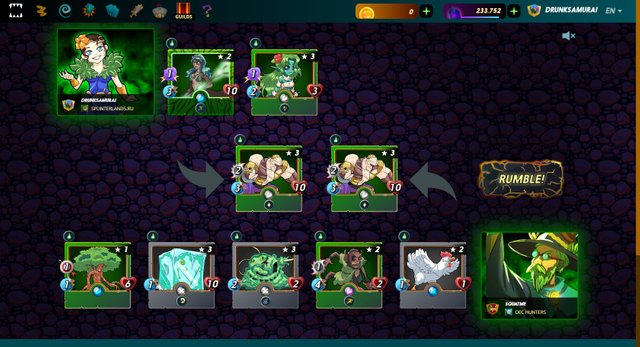 watch
Summoners are our everything, and MIMOSA NIGHTSHADE was at its best.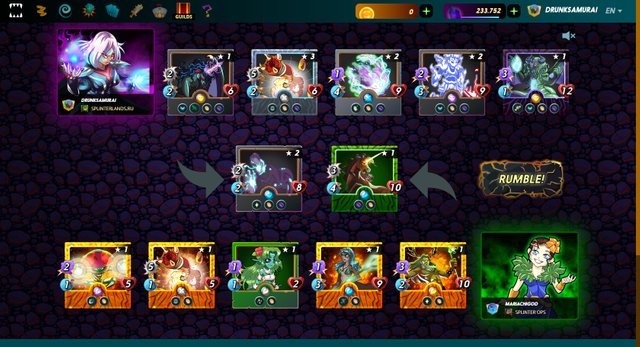 watch
My last bet was MYLOR CROWLING and his Thorns ability. It turned out really cool.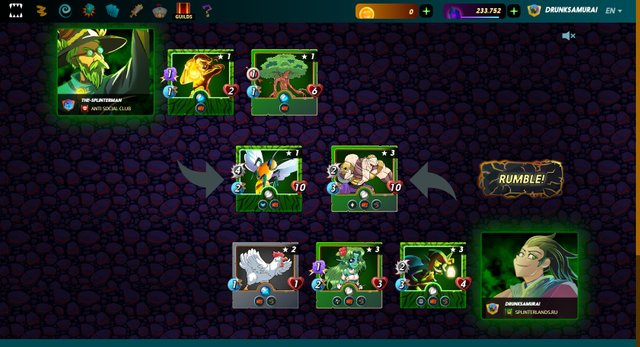 watch
All in all, I'm very happy to participate in tournaments like this. It helps to shake things up and try out different tactics or play with beginning card levels, making the most of their abilities.
---
@NoiseCash | @Torum | @Twitter