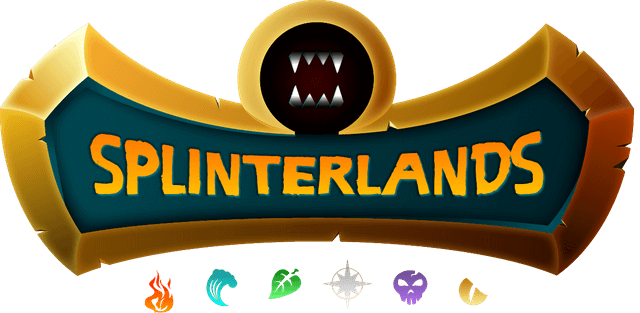 Hello everyone, I would just like to start off by saying I am completely inexperienced when it comes to writing blogs or anything public like this, so please stick with it cause you may be in for a jumbled up mess of text.
---
I've known about cryptocurrencies and blockchain networks as many people have for years, but truth be told I've only simply known the words; I've never truly understood what the words mean until the past few weeks for some reason I started becoming interested in attempting to generate passive income because I am currently unemployed and have been for around a month. During my period of discovery I quickly learned that for someone in my situation I am not going to make a living or even enough income to feed myself with using any hardware I have access to for mining and I certainly do not have the money to invest into anything at all!



So since learning a few things about the world of crypto and that I'm not going to make money I discovered Steem and more specifically the reason I discovered Steem, Splinterlands! I absolutely love playing video games, mainly Path of Exile and Shadowverse (with a hint of Overwatch and Magic The Gathering mixed in). In my spare hours I am a great fan of card games because of their social aspect. For example Magic The Gathering I have spent countless hours drinking beers and playing MTG with my friends in real life, being able to do drafts and trade with each other is excellent and this is something online card games are missing out on. However once I discovered about Splinterlands being essentially everything that card games are and can be in real life in person I just had to give it a go.



I purchased the starting set to get myself into ranked and have the ability to complete quests (etc) around 30 hours ago. I have since joined the Splinterlands Discord, met a load of great people and had a load of help from such a lovely and welcoming community. But I feel like I must make it clear, I still accept I am not going to make money by playing Splinterlands or investing into anything crypto, I've just fallen in love with such a fun game already.



Today I climbed from around 95 RATING (Novice) up to 1616 (Silver 1) and already during this technically one full day of playing I've learnt so much about this game, naturally there's still a lot more to intake but tomorrow is a new day and I'm hoping to climb the ladder a little bit more.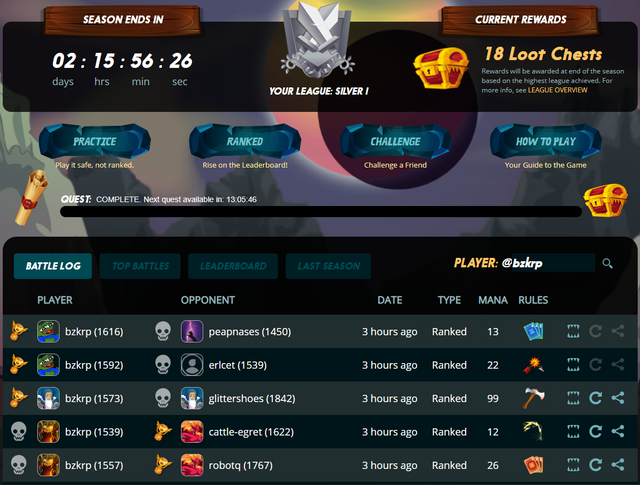 Cheers for reading.



https://splinterlands.io?ref=bzkrp
https://www.twitter.com/bzkrp