Just want to share something!

Good day everyone. How are you doing right now? Hoping that you and your families are in good condition. Right now we're at the 17th day of the community quarantine in our city due to COVID-19.

Well going back to what I'm about to share. I've been playing Steem Monsters for almost a year now. It's still fresh to me that the very first pack that I bought hits a jackpot.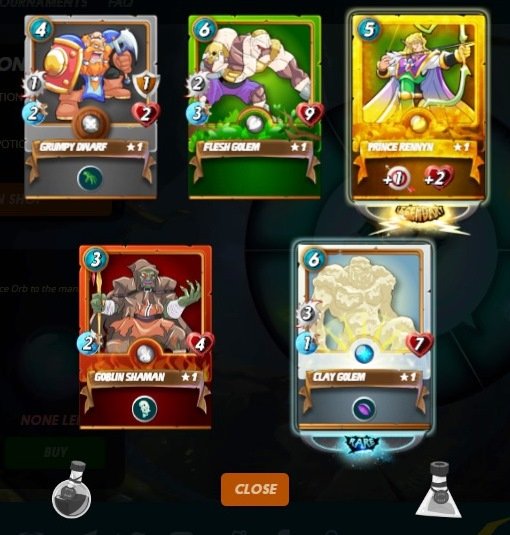 I was too excited that time and sold the Gold Foil Prince Rennyn for $180 which helps me build my deck. I've been very active in Steem Monsters starting then however due to some unforeseen events, I start selling my cards until nothing was left and by account's value went down to no more than $10 compared to about $350 before.

Today, I tried my luck and purchase just 1 untamed edition pack from monstermarket for 1650 DEC and I got this one, well this is way better than my End of Season reward.

After this pandemic, I'll start building my account again back to where it was before when I'm able to reach Champion I once everything goes back to normal.
Keep safe always everyone and God Bless!