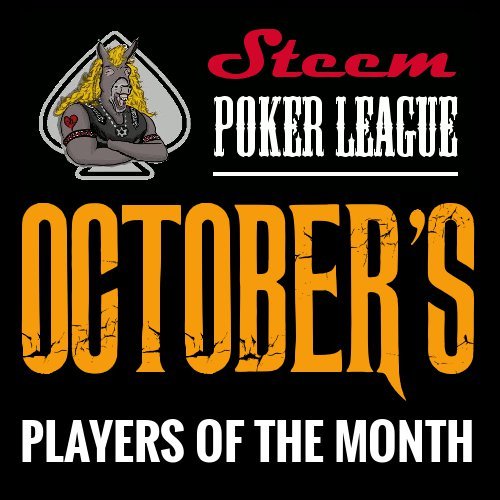 October is now past and the Steem Poker League's top players for October have been announced.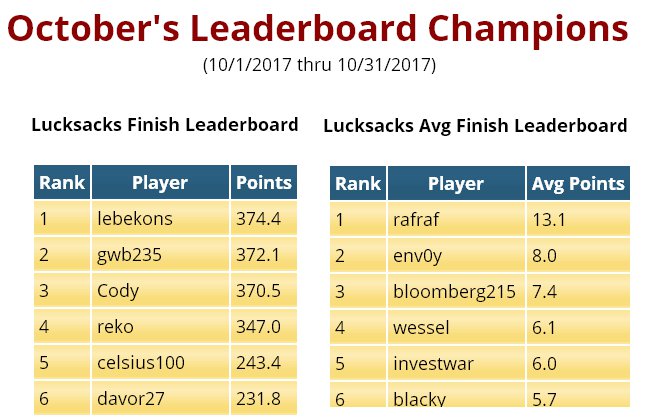 LUCKSACKS FINISH LEADERBOARD
@lebekons narrowly squeeked by @gwb235 and Cody (Steemitname: @codypanama) to take first place on the Lucksacks Finish Leaderboard. Points are awarded based upon each players finish in a tournament. Finish higher, score more points. Play more tournaments, score more points. It's that simple.
LUCKSACKS AVG FINISH LEADERBOARD
This leaderboard measures who is the best player in the SPL. For October, the honor goes to Rafraf (Steemit name: @rafalski) who blew away the competition. Rafraf played in 8 tournaments in October, won 1 and finished second 2 times. Rafraf's total points won (from the previous leaderboard) divided by the 8 tournaments played gave Rafraf an avg score of 13.1.

CONGRATULATIONS TO RAFRAF
OCTOBER'S PLAYER OF THE MONTH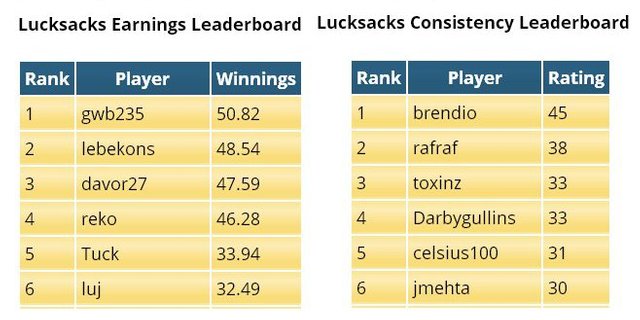 LUCKSACKS EARNINGS LEADERBOARD
Here we find
gwb235
and
lebekons
winning the most SBD during the month of October. Both of these players were the top 2 on the points leaderboard. This goes to show, the more you play, the more FREE SBD you can win. Have fun playing poker and win free SBD? Who wouldn't want that?
LUCKSACKS CONSISTENCY LEADERBOARD
The most consistent players in October were
@brendio
taking first and
Rafraf
coming in second. Even though brendio was most consistent (played 22 events, won 7 and came in second 3 times), brendio failed to beat Rafraf for Player Of The Month because the events brendio played in had smaller fields and were easier to beat.