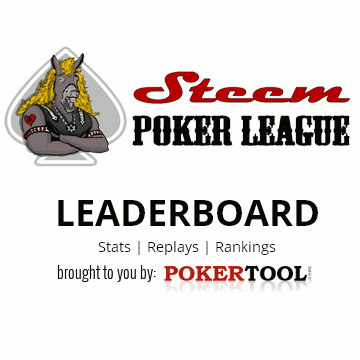 NO TRIPLE CROWN WINNER THIS PAST WEEK
No one came close to winning the title this past week. The only two players with a chance were
brnofre
, and
JonSnow
. Both took a first place in the two Lucksacks 50 SBD events this past week. However, non of them did anything in the other two categories. Speaking of the other two categories, they just got easier. The Mid-Limit Championship now consists of only the 18 SBD tournaments held once a day. That's only seven events! Win one of these and the 50 SBD and you have crossed the biggest hurdles. All you need do next is win a lot of SBD in the low-limit (which now includes 1.8 SBD tourneys) to take first as the biggest money earner. No one yet has ever done it, and now that it's easier, and with the game plan laid out here, there is no reason we can't see a Triple Crown Winner soon.
---

lebekons
lebekons
took down the coveted PLAYER OF THE WEEK badge again this past week. Winning the Low-Limit category and coming second in Mid-Limit along with being this week's biggest casher on Lucksacks earns
lebekons
the title of Player Of The Week.
---

Linux911
The most profitable player this past week was the
Linux911
. Averaging 4 SBD for every event played gave
Linux911
the #1 spot on the most profitable list this week.
---

tylersr
tylersr
was SPL's most consistent player this past week.
tylersr
won 44% of the tournaments played! To be on the list, a player must have played a minimum of 3 events.
---

lebekons
lebekons
scores again with the Most Active award playing 47 times this past week. That's almost 7 events every day for 7 days straight. Considering he did almost the same last week, does
lebekons
ever sleep?.
---

samest00
The biggest donk this past week is a new player to the SPL,
samest00
. This donkey tried his luck on the felt 19 times but failed to book a win.
reko
came in second playing 13 times and not winning. Congrats to this weeks inductees into the Wall of Shame.
---

bethalea
The donkeys just don't stop with the biggest loser, here is another Wall of Shame inductee,
bethalea
with the highest percentage of bubble finishes this past week. Finishing on the bubble 37% of the time played could lead one to believe that
bethalea
just doesn't have what it takes to cash.
---
Congrats to all the winners and donkeys. No matter where you end up, have fun and win free SBD! Special thanks to @tuck-fheman for his tireless work in manually curating the files so we can have these stats.
---
---
Please help raise awareness for these contests and the SPL games by resteeming this post.
---
Watch they mayhem @internetguy causes on the World Poker Tour! Mike Sexton can't believe it. Unabomber collapses. Watch the quick video here