This Week's Gift for You Steemfam! March 24, 2018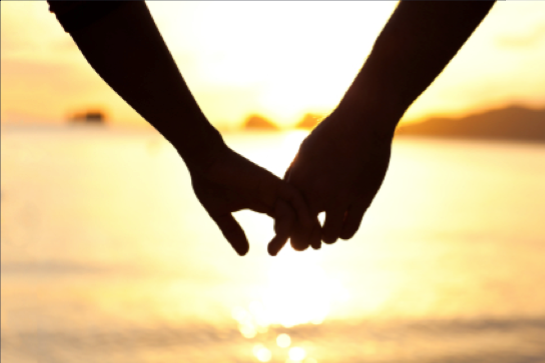 I don't know about you, but this past week it seemed like a lot of people I knew or ran into were dealing with some anger issues. There was a sense of people being more on edge. Last week's card was all about forgiveness and what a blessing it is to us to forgive. I definitely got lots of practice forgiving people's anger all week. I also went through a mental inventory of all the people​ I had a grudge with or ill feelings toward and released all those yucky, heavy emotions that didn't serve me! So I'm super excited for this week's card and what will unfold in my life. Without​, further ado here you are:
This Weeks Card Pull For You Is Topaz: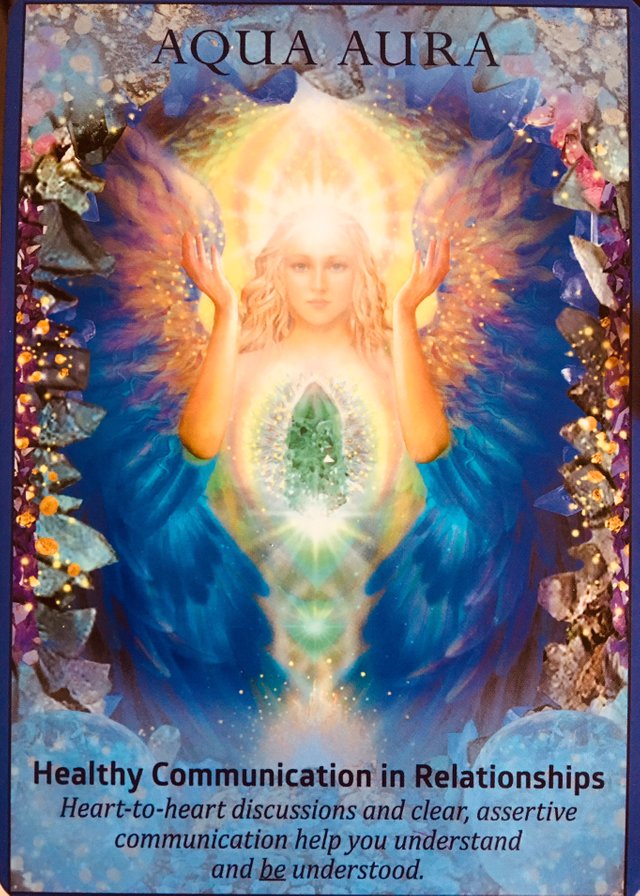 Aqua Aura
Healthy communication in relationships
This card brings hope to you and your relationships, especially if you've struggled to be understood by others. A gentler and clearer form of communication is on the horizon, initiated by you in answer to your own prayers.
New strength gives you the courage to talk about your honest feelings, in a loving way that keeps communication open. You aren't trying to change or convince others- you're being you're true self.
This card can be a sign of improvement in existing relationships or of a new healthy friend or a romantic partner on their way. When you speak from the heart in your relationships, others have an opportunity to know and appreciate the REAL you- which leaves loneliness because you know that YOU (not a false version of you) are loved.
Card Pulled from Crystal ANGELS oracle cards by Doreen Virtue
About aqua aura: This gorgeous translucent turquoise crystal attains it's lovely coloring when clear quartz is treated with the vapors of gold. Aqua aura makes a wonderful pendant worn over the throat to enhance speaking or singing skills
I welcome and really enjoy your comments. Please don't be shy and let me know what you think! Go out into your life's and be great with a loved one, a friend​, and even a stranger. Let's see how that shape's our week! Leaving you with blessings Steemfam!