Planet Earth, our Mother Gaia, and all of her children and creatures are experiencing a massive shift. Can you feel it your own transformation? Some call this an ascension. In this process of waking up, there is a massive death and birth happening simultaneously.
With every inhalation of our new world, we exhale the broken pieces of a world that is self-destructing.
No matter what the weather, when we choose to focus on Love and hold our attention on our collective Rebirth, we discover an entire new selfhood and humanity emerge from within.
Like a butterfly whose imaginal cells birth a new identity, we too are birthing a new form, both internally in our ways of seeing, attitudes and beliefs, and in outer expression of identity and embodiment of truth.
[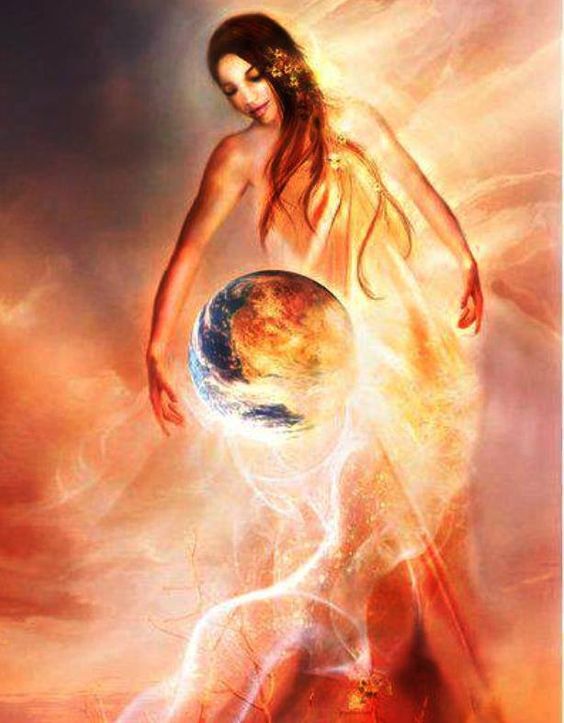 ]
As we awaken spiritually, and embody higher states of consiousness, we begin to attune to our quantum nature as creators of our very reality. When this potent liberating realization integrates in our being, it will shift everything and everyone we think about, desire and touch.
We experience the world with fresh eyes and a pure heart, for the limitations of the inherited mass mind no longer bind our potentialities and direct our actions based on sets of beliefs that tell you - that you are not everything!
And what actions and feelings, and ways of being are resonant in peace? What teachings and experiences are in alignment with Love? What creative forces and events are taking center stage now?
For when we play in the realm of universal Love, and choose to Love as our very intention of existence, the Universe complies and meets our expectations, for its power and Love is infinite and manifestation of the miracle variety. For all actions, times, and possible realities exist in the very same infinitesimally small and large moment, and thus accessible and expressible in this Now.
It is 2017, and the light of the Golden Age is anchoring in each of our bodies and in the cellular structures of the planet. Many beings are awakening to feelings inside that are both exalting their state of being or proving much pain.
When we choose Love and trust in the process, we prevail with more ease and grace as we ascend in our physical bodies. Our dense, physical bodies are merging with our Light bodies and there may be some growing pains. It's very normal!
Remember it's Getting Better all the Time! We Got This <3
In Perfect Trust and Perfect Love
I LOVE YOU, Lila*Star
Please follow and comment! Together we Thrive.
Delighted to discover our community here.
This article posted with the permission of author @lilastar https://steemit.com/@lilastar