For the second year in a row I had the honour to attend the wedding ceremony of lord Ganesha to Riddhi and Siddhi.
Ganesha is the remover of obstacles as you may or may not know and while he is one of the most revered gods in Hinduism he had a difficult time finding a bride due to his elephant head and pot belly. His Father Lord Shiva is responsible for his sons appearance in most versions but that's another epic in and of itself.
Ganesha the loveable intelligent and most benevolent one eventually became so frustrated by his single status he began to cause problems in the marriages of other gods. His shenanigans were so problematic all the gods got together and appealed to Brahma the creator to resolve this calamity..
Brahma created two women that were to marry Ganesha and would in time produce 2 sons and a daughter Santoshi the goddess of satisfaction..
Ganesha is given credit for writing the Mahabharata which is a long and sorted war epic. Here is a link to a kids version of short stories that tells the tale. It's awesome and highly recommended
Ganesha's vehicle is the humble mouse which is symbolizing man's ego and the need to keep one's ego under control. I would add a personal offering that ultimately the only obstacle is the self and removing the illusion of separation is my intention in honouring both Ganesha myself and all of creation in oneness. In the video I'm posting of the wedding you will see me put rice on my own head as the priests said we mortals are not dignified enough to bless the gods. I am fundamentally opposed to this limiting belief but didn't wish to offend or make a scene so I obliged. I will tell you that there is no wrong way to interpret Hinduism and I see God or divine nature in all things. Unlike many dogmas my beliefs are not seen as blasphemous by all as my views and experiences have guided me to a knowing that Hinduism is a monotheistic tradition and I as part of creation am of divine nature. Many might disagree but Shiva isn't concerned about their perceptions. 😎
Here is the final scene of a long symbolic ritual.. I love the mellifluous music that sounds the same today as it did ages ago.. Go forth and be present in gratitude and compassion. Namaste follow your bliss and be blessed
wedding bliss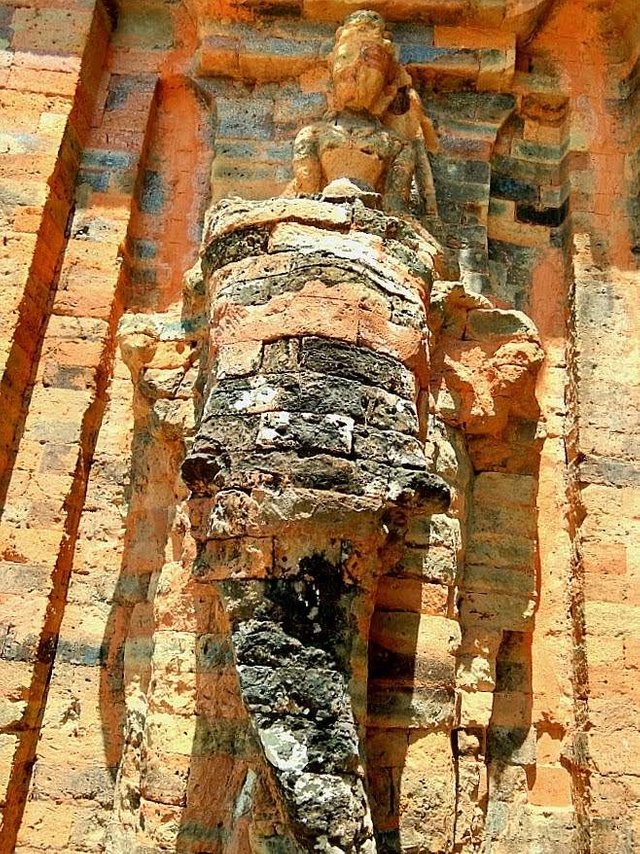 Poor Nogar temple 8th century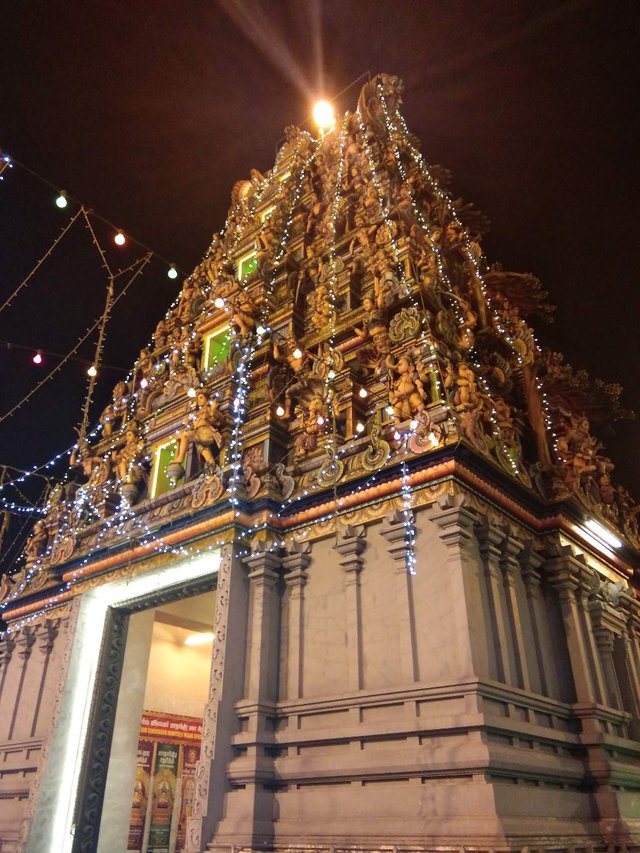 Local temple in Malaysia
Posted using Partiko Android