Kaonashi means No Face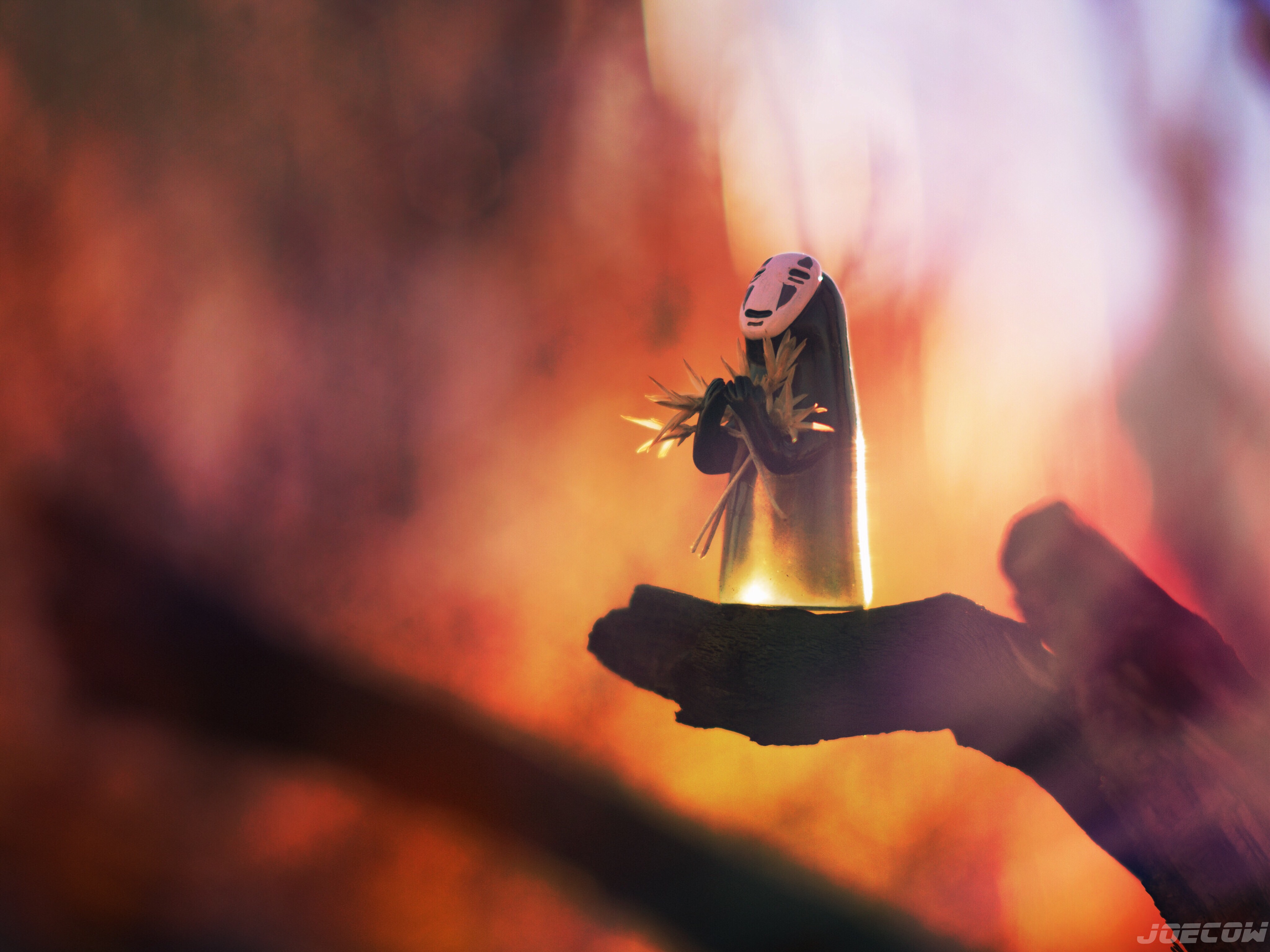 I finally acquired a Kaonashi (no face) figure from a friend of mine. Kaonashi is from the Hayao Miyazaki animated film Spirited Away.
Kaonashi was the spirit that goes to a bath house that really has no face. He takes on attributes of a host and amplifies them way out of proportion. Greed turns it into a monster but the main character a young girl, Chihiro, who stumbled into the spiritual realm, calms Kaonashi into a docile creature.
I wanted to capture some of the colorful aspects of the film in this shot. I took this shot at a burned down miniature golf lot in Cedar City, Utah. The lot has many burnt Sagebrush that have since recovers on their top portions. I like shooting here in the early morning as the light gives quite a bit of contrast against the blackened limbs.
I felt this image was a good reflection of Kaonashi and the good he can portray in a peaceful setting.