Confirmation of membership to the SteemPower Investments Club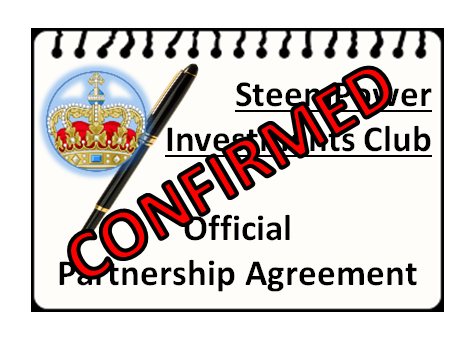 The purpose of this post is to document and provide confirmation that I, @metzli, have entered into formal written agreement with the SteemPower Investments club by way of meeting conditions and agreeing with the legally binding partnership agreement set in place. A copy of this document shall be be stored on the STEEM blockchain.
Steem powered investments @spinvest has been set up to offer an investment club based on funding from STEEM POWER. Investments are funded through extracting value out of STEEM POWER and taking advantage of STEEM's high inflation rate. The aim is not to get rich quick; the aim is to build a safe portfolio of investments that will stand the test of time while insuring all investors starting capital is not at risk.
I am confirming my membership because I have slowly been buying shares and am ready to take a more active role in the club.
I like that we take our profits and move them both in different places of the platform, such as splinterlands, SteemLeo, and SteemNeo, and also off platform investments, such as BTC, and Silver and Gold.
Our club makes its income by leasing STEEM POWER which helps us, and helps the steem community, we have truly found a way to benefit multiple people and get rich slow.
My favorite part of the club is being able to buy shares in fiat. No more having to buy this coin from this exchange, to transfer it to that coin, and then steem, etc etc etc...