TEMTUM AND WHAT LIES WITHIN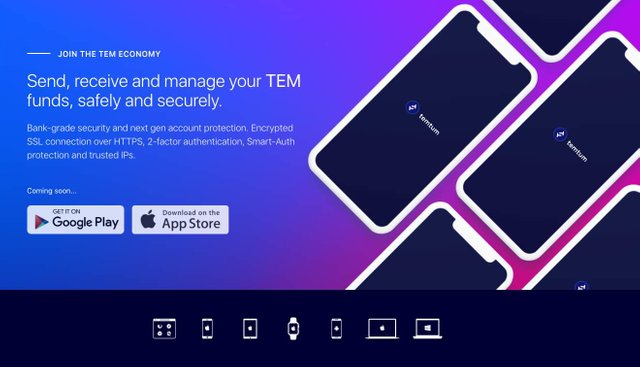 There is a saying, knowledge is power and if you aren't Informed then you will be deformed. In the world today, someone who isn't aware or informed on the technological advances going on is really missing out big time. We talk about voice and face recognition which is now seen in smartphones, etc. We also talk about blockchain technology which is trending today, breaking new grounds and coming up with innovative solutions for platforms where there is a need for growth.
In today's blockchain world there are many blockchains but in reality, blockchain is yet to attain scalability be it in terms of speed, security, use of low resources etc; and this is what a blockchain network known as Temtum aims to correct. A layman might ask, what makes Temtum capable of solving these issues? To answer this question, let's have a ride on what is within Temtum.
TEMTUM AND WHAT LIES WITHIN
The team behind Temtum believes in a world of possibilities thus aiming to create a blockchain which will be highly valuable as it solves problems of current blockchains.
Temtum is a blockchain network which will be appropriate for payment-related systems while being ecologically friendly. In other words, Temtum will comprehend issues like lack of speed, security and so on. Furthermore, Temtum relies upon an advancement made by Dragon Infosec which is known as Temporal blockchain in this way consolidating it with a productive consensus algorithm and an Artificial Intelligence controlled Performance Integrity Protocol.
Through the mix of these advancements and methods, Temtum succeeds in solving network competition, radically improving network effectiveness while utilizing quantum effect randomness all in a bid to offer an efficient and scalable blockchain which will be appropriate for exceptional payment systems.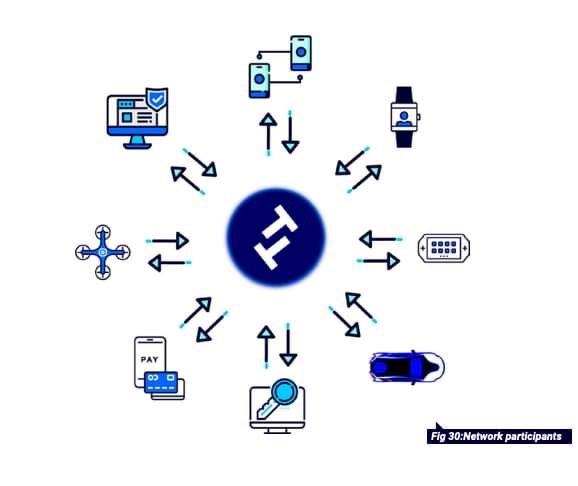 What Lies Within Temtum
TemTum is a combination of two ideas which pilots the platform; the first is Temporal blockchain (TEM) and the second is Quantum randomness (TUM); thus can be seen as one of a kind blockchain network that works with low energy and computational power while handling transactions as quick as possible in all ensuring adequate security of the blockchain network.
Temtum is diverse in light of the fact that it offers a cryptocurrency (TEM) which can be coordinated into existing payment systems in this manner offering an independent cryptocurrency consequently making it feasible for users or individuals with low resource gadgets to take an interest in the network while profiting by prompt and feeless transactions from any place of the world. What's more? attributable to the way Temtum was developed it will, in general, remain as a superior option for fiat cash while being an independent network which can work proficiently in the wallet-to-wallet premise.
Another thing to know about Temtum is that its innovation can change the manner in which individuals store just as exchanges value. Similarly, inferable from how it was built, it can run on cars, smartphones, IoT gadgets and so on.
To prove how experienced Temtum team is, they have done a test where Temtum was incorporated into BMW i8; the car is then utilized as a full node in its network whereby extra equipment or tool was not required. In addition, Temtum has also succeeded in building its network to be incorporated into existing systems or platforms once the necessary arrangements are met. This systems will include Point-to-Sale (POS), mobile payment systems, online gaming and e-commerce.
CONCLUSION
Temtum is built to scale rapidly requiring little to no effort while expelling the requirement for mining along these lines guaranteeing it's blockchain posses no risk to the environment.
IMPORTANT PLATFORM LINKS
Whitepaper: https://temtum.com/downloads/temtum-whitepaper.pdf
Website: https://temtum.com
Telegram: https://t.me/temtumcommunity
Twitter: https://twitter.com/wearetemtum
Discord: https://discord.gg/hs3v4g4
Reddit: https://www.reddit.com/r/temtum
Medium: https://medium.com/temtum
Facebook: https://www.facebook.com/wearetemtum
LinkedIn: https://www.linkedin.com/company/temtum/
Btt: aemma
Btt link: https://bitcointalk.org/index.php?action=profile;u=2328723