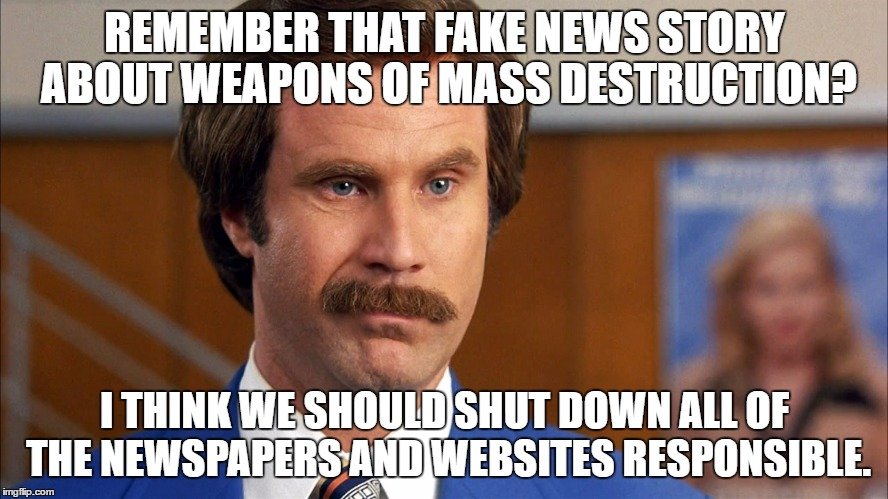 The Problem
The information explosion guarantees that direct observation will be an ever decreasing percentage of our knowledge.  Therefore most of what we 'know' is through indirect observation brought to us by a chain of trusted sources.  We are in a crisis of trust right now.  We badly need a way to rebuild functioning networks of trust.  Information warfare and corruption have decimated them.  It has become more economical to simply attack or corrupt chains of trust than to refute the logical basis of an argument.  Ad Hominen attacks and Argumentum Ad Populum are rampant symptoms of this.
Trust networks
We now have the technical capability to allow each person to decide their networks of trust for themselves.  The concept of absolute truth is irrelevant to this.  A type of Bayesian map unique to each individual directly or indirectly assigns trust certainty to all sources.  No censoring at all is required.  It may sound complicated, but at its core it is simple.  Each participant begins by defining a set of sources that they trust and one that they distrust.  Each of these sources similarly has sources that they trust and distrust.  By including them in your trust sets, you are implicitly (dis)trusting whom they trust and distrust.  When chained together, it creates a unique trust map of all sources that links an individual to a direct observation.  You in essence participate in who determines what is fake news for you through this chain.
Discussion
Social media has the meta data available to it to construct information flow diagrams similar to trust maps, and there aren't many regulations that restrict them or intelligence agencies from using that to construct detailed social and psychological profiles of you.  It can tell them how influential CNN is vs Fox, and precisely in which demographic.  It allows experimentation to determine, say, how effective a given story is on that demographic by how it changes as a result.  Publicly exposing your trust map allows you to filter out fake news and choose what you accept as truth, but it also packages your profile somewhat more neatly for misuse.  I am offering this idea in 'open source' with the hope that it will be taken up and worked on by capable people who may find a manner of implementing it that retains its positive aspects while limiting potential for abuses.