¡UNA CERVEZA A CAMBIO DE 5 STEEMS!!! - criptomonedas y monedas Fiat en el Caos económico de Venezuela 1 BEER BY 5 STEEMS!!! CRIPTO&FIAT CURRENCY IN THE VENEZUELA'S ECONOMICAL CHAOS (BILINGUAL)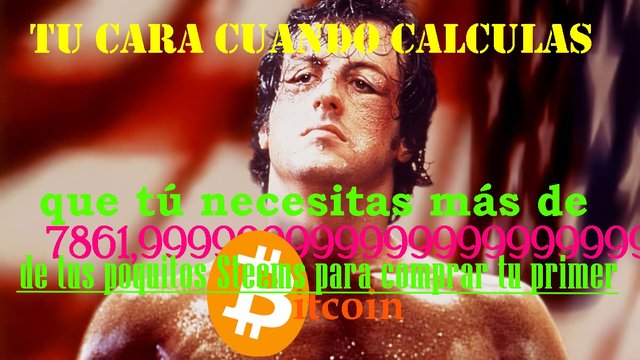 Hooolaaa, #planktons, #minnows, #redfish, #dolphins, #whales asesinas o tiernas y demás organismos Steemianos...
Yo sé que para la mayoría de ustedes comprar Bitcoins o acumular miles de miles de Steems seguramente es tan fácil como llenar un vaso con agua... en el agua...
I know that for most of you to buy Bitcoins or accumulate thousands and thousands of Steem surely is as easy as filling a glass of water ... in the water ...
Pero para un pequeño plancton como yo, y lo peor de todo, nadando en un desastre económico como el de #venezuela, tener una cuenta significativa en Steems o comprar Bitcoins con ellos es simplemente un bello sueño...
But for a small plankton like me, and worst of all, swimming in an economic mess like the #venezuela's one, getting to have a significant Steem account or getting to buy Bitcoins with them is simply a beautiful dream ...
Si quieres tener una idea acerca de nuestra crítica situación económica, puedes considerar que, para esta fecha, tú puedes cambiar 1 Steem por 87 Bolívares Soberanos (Bs.S.), la recientemente reconvertida moneda venezolana que tiene 5 ceros menos a la derecha que los Bolívares Fuertes (Bs.F.), como se llamaban antes de la redenominación, la cual ocurrió hace unas pocas semanas... Eso significa que el precio de 1 Steem está cercano al precio de 1 US dólar cambiado en nuestro Bolívar Soberano (al menos al precio no oficial)... Ergo, puedes comprar menos de tres cervezas de 0.700 litros cada una, -a la cual nosotros llamamos Tercios- con 1 Steem...
If you want to have an idea about our critical economic situation, you can consider that, by this date, you can exchange 1 Steem for 87 Bolívares Soberanos, sovereign Bolivars (Bs.S.), the recently reconverted Venezuelan currency that has 5 zeros less to the right than the Bolívares Fuertes, strong Bolivars (Bs.F.), as we called them before the redenomination, which occurred just a few weeks ago ... That means that the price of 1 Steem is close to the price of 1 US dollar that is exchanged in our Sovereign Bolivar (at least at the unofficial price) ... Ergo, you can buy less than three #beers of 0.700 liters each one, -which we call Tercios, Thirds- with 1 Steem ...
-Los Tercios son mi indicador para calcular la inflación diaria- ▼
-Tercios are my index to calculate daily inflation-▼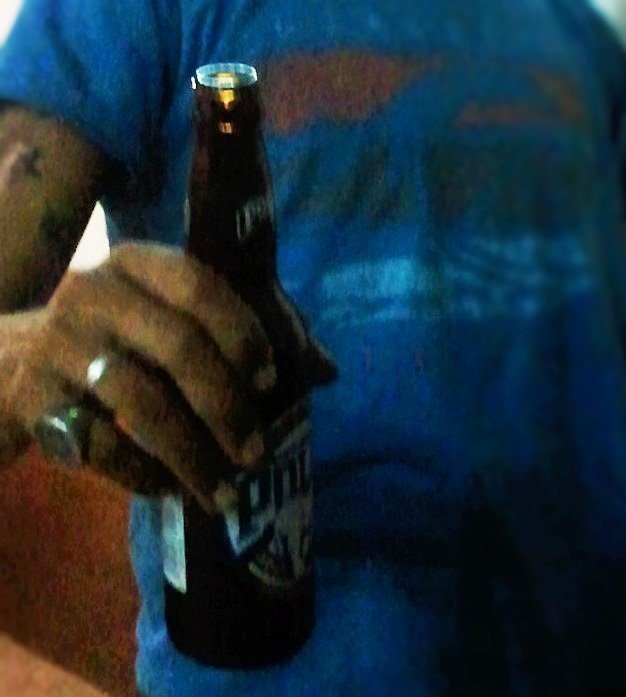 Pero si tú puedes cambiar 1 Bitcoin, tú puedes recibir 44.841.676.009 VEF --esto es el código internacional ISO 4217 para la moneda venezolana--, de acuerdo a mis propios cálculos... Pero ♪♫♪"I'm just a poor boy"♫♪♫, un simple poeta medio freaky, con un uso muy limitado de la mitas izquierda de su cerebro... Si quieres, mejor créele a Eduardo Gomez, un venezolano experto en cripto monedas. De acuerdo a él, "estos están a unos 59 billones" de Bolívares de los viejos...
But if you can change 1 Bitcoin you could receive 44,841,676,009 VEF, that is the international ISO 4217 code of the Venezuelan currency, according to my own calculation ... But ♪♫♪"I'm just a poor boy"♫♪♫, a simple freak poet, with a very limited use of the left half of my brain ... If you want to, you'd rather believe Eduardo Gomez, a Venezuelan expert in crypto currencies. According to him, "it's at 59 billion" of Bolivars of the old ones...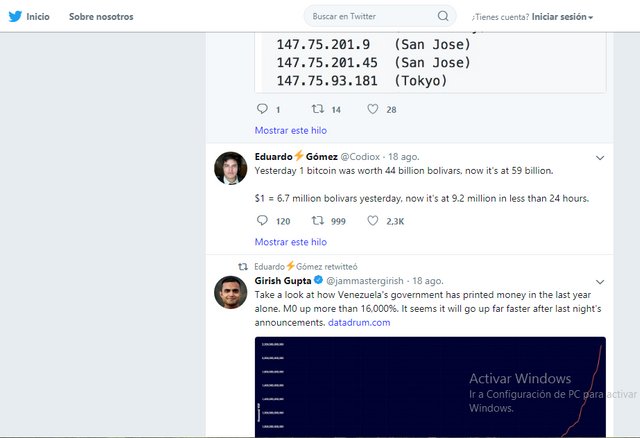 Seguramente esto suena como un "juego complicado", como cantaba XTC:
Surely it sounds like a "complicated game" for all of you, as XTC sang:
Por cierto, tal vez prefieras hacer tus propios cálculos --- Sí es así, entonces, ¡manos a la obra! ... Si tú puedes comprar 1 dólar con 61.09 Bs.S. en el mercado oficial... 61.09 Bs.S. son 6.100.900 en el anterior cono monetario de Bs.F. ... (ALERTA: Es muy difícil conseguir Bs.S. en el mercado oficial, básicamente porque en realidad no hay un mercado oficial, solo un sistema de SUBASTAS... pero en el -mercado no oficial pero más rápido- esto es unos 9 millones Bs.F. o 90 Bs.S. por dólar) OK, continuemos: Y si tú recibes 7,350.01 US dólares por 1 Bitcoin de acuerdo a algunas recientes estimaciones... Entonces tú recibirás... @ ## $% # Bolívares por 1 Bitcoin...
By the way, you might prefer to do your own calculations --- So, let's get to work! ... If you can buy 1 dollar with 61.09 Bs.S. in the official market ... 61.09 Bs.S. was 6.100.900 in the old currency cone of Bs.F. ... (ALERT: It's very hard to find $$$ in the official market, basically, because there isn't really an official market, just a system of AUCTIONS ... but in the -unofficial market but faster-, that's about 9 million Bs.F. or 90 Bs.S. per dollar) OK, let's continue: And if you received 7,350.01 US dollars for 1 Bitcoin according to some recent estimations ... Then you will receive ... @ ## $% # Bolivars for 1 Bitcoin ...
Guao!!!... No lo sé... Yo soy muy estúpido! Por favor, díganmelo en un comentario abajo.
Y, por favor, invítame a una cerveza fría... Te aseguro que te enviaré bendiciones cuando me la esté tomando!!!
WOW..... I don't know... I'm so stupid! Please tell it to me in a comment below.
And, please, invite me for a cold beer... I assure that I will send you blessings while I am drinking it!!!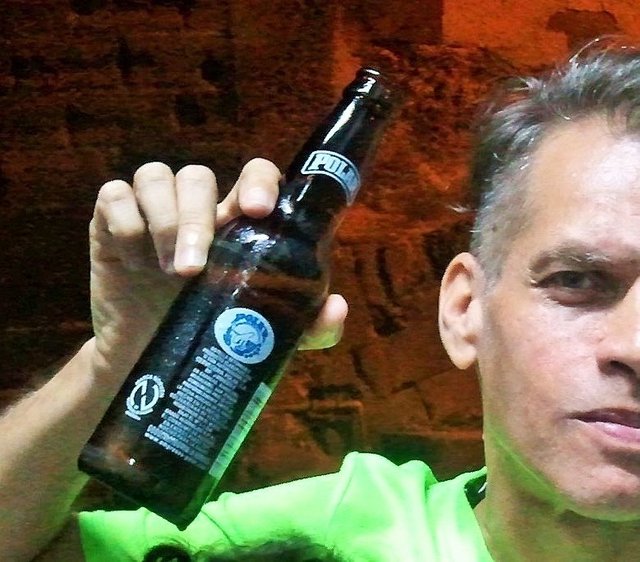 En todo caso, con ese monto de Bolívares que puedes negociar por 1 Bitcoin tú puedes comprar una gran, gran, gran, gran montaña de comida y bebidas... Si la consigues, por supuesto... Pero, lo siento, puedes parecer "Un soñador, tú no eres más que un soñador".
In any case, with all that amount of Bolivars that can be traded for 1 Bitcoin you can buy a big, big, big, big mountain of food and drinks.... If you find it, of course.... But, I'm sorry, you would look like a "Dreamer, you're nothing but a dreamer".
Puedes obtener más información en -- You can get more information at:
https://bitcoinist.com/venezuela-inflation-100000-bitcoin/
Puedes contactar a Eduardo Gómez en -- You can contact Eduardo Gómez at:
https://twitter.com/Codiox
Y puedes encontrar más contenidos creativos en mi blog -- And you can find more creative content in my blog:
@yomismosoy
https://www.deepl.com/en/translator me ayudó con la traducción.

Contenido 100% original. Textos y fotos son de mi autoría intelectual.
Si quieres ver más contenidos creativos, visita mi blog--
@yomismosoy