Segunda Guerra Mundial - La verdad detras de la "verdad" Parte III
Hola Steemians.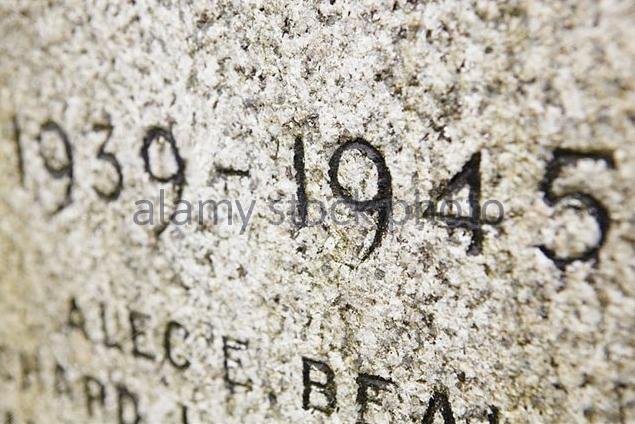 Source
Este es uno de los proyectos que tengo en mente, contarles sobre anécdotas de la segunda guerra mundial, la historia que se esconde detrás de la "verdad" que los vencedores del conflicto decidieron contar.
La historia militar nos deja enseñanzas de relevancia. Es algo que va más allá de un enfrentamiento entre grupos de poder. Para obtener este conocimiento, se deben estudiar todas las fuentes disponibles, particularmente la concerniente a los derrotados o países neutrales, esto debido a que la historia la escriben (o distorsionan) los vencedores.
Más que desarrollar buenos artículos sobre temas ampliamente documentados, mi intención es desarrollar artículos mirando los hechos históricos desde otra perspectiva. Una interpretación desde distintos ángulos de los eventos más emblemáticos acontecidos en cada conflicto bélico.
Esta serie de artículos serán breves, precisos y concisos, espero sean de su agrado.

Parte III - Bombardeos Sobre Tokyo y Nagoya.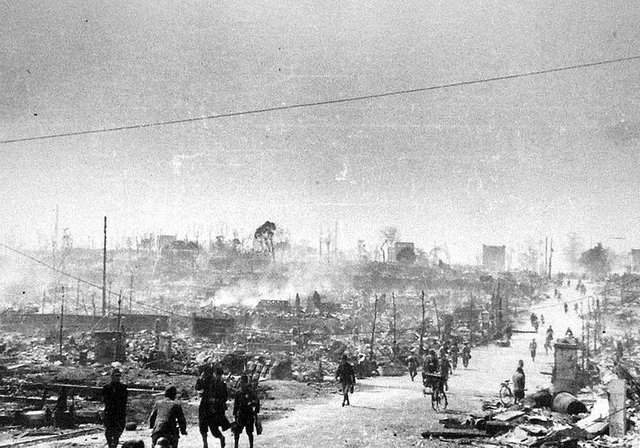 Wiki - Después del bombardeo de Tokio – 10 de marzo de 1945
Escribir sobre los bombardeos a Japón es sinónimo de las bombas atómicas lanzadas sobre Hiroshima y Nagasaki pero 9 de marzo de 1945, 334 B-29 norteamericanos cargados con bombas incendiarias de napalm AN-M47 y AN-M69 iniciaron una incursión sobre Tokio. El balance de esta extremadamente mortífera ofensiva fue una cifra de civiles muertos similar a la del bombardeo atómico de Nagasaki, amén de la destrucción de una cuarta parte de los edificios dada la fragilidad de las viviendas japonesas cuyo componente mayoritario era la madera. Y no sería el último.
Solo tres días después, el 11 de marzo los Superfortress volaron sobre Nagoya con resultados igual de terribles: 285 bombarderos arrojaron 1.700 toneladas de bombas y provocaron centenares de incendios. El día 18 se perpetró un segundo embiste contra Nagoya que, sumado al anterior, arrasó 8 kilómetros cuadrados de su superficie. Other terrible event is the bombing of Dresden, it was a British/American aerial bombing attack on the city of Dresden between 13 and 15 February 1945.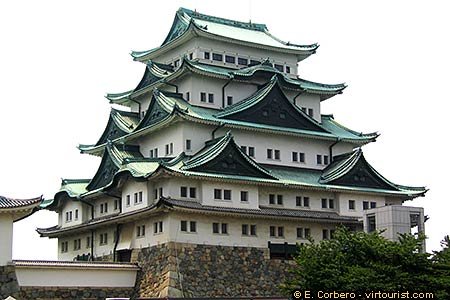 Nagoya Castle
h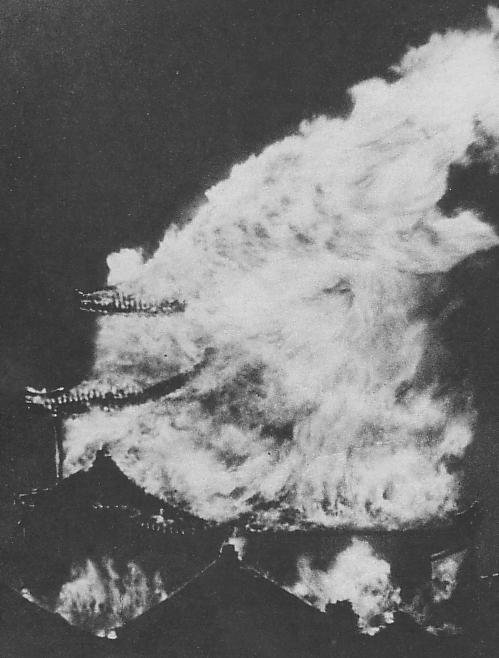 Nagoya Castle Despues del bombardeo
Fin de la Parte III.
Gracias por leerme