Hola, muchachos! Hoy me saldré del tema principal de mi blog y publicaré algo más personal. Verán, este es mi POST  N°10 y quise que fuera algo más, algo especial por así decirlo.
Hace casi ya dos años, en agosto del 2016, tuve la oportunidad de hacer mi primer viaje sola. Fui a Canadá a pasar unas vacaciones y aproveché la oportunidad de tomar un curso intensivo de inglés en una academia llamada Hansa Language Center. Este sitio me brindo la oportunidad de mejorar bastante mis conocimientos en el inglés, pero lo que mas yo disfruté fue el hecho de hacer amigos de todas partes del mundo. Conocí personas increíbles y les mostraré un recuerdo que me traje de ellos.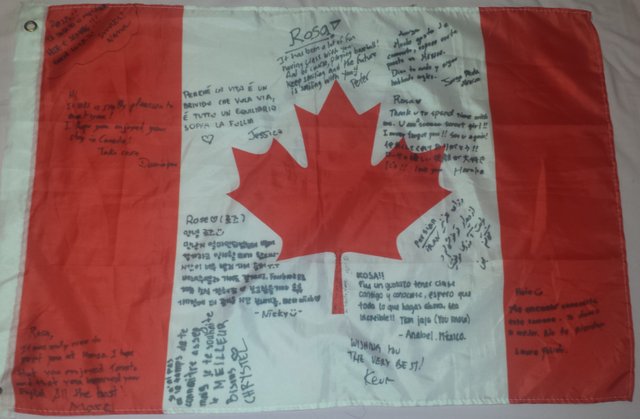 Estos chicos me dieron como regalo de despedida una bandera firmada por ellos (en distintos idiomas), y sin dudas que es el mejor recuerdo que tengo de ese viaje a Canadá.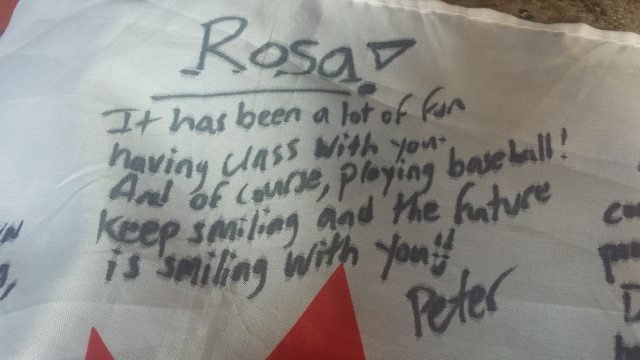 Este fue escrito por mi profesor de speaking (mi favorito): Peter.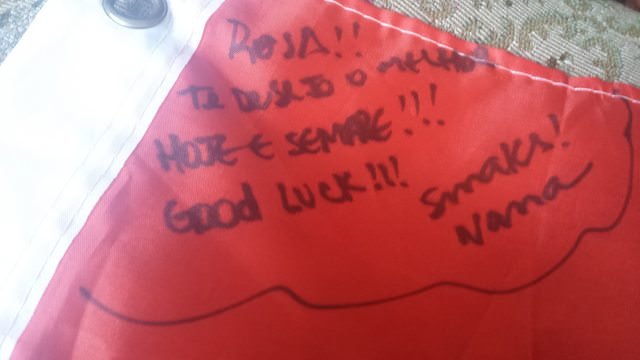 Este es de Ana, una amiga de Brasil.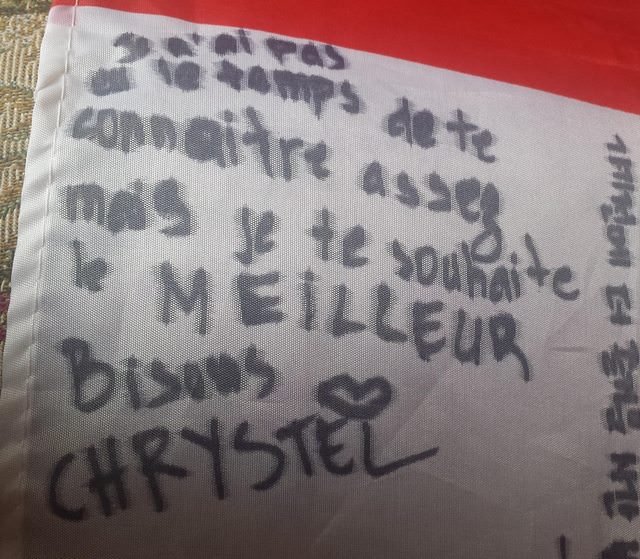 Mensaje en Francés de Chrystel, amiga de Montreal.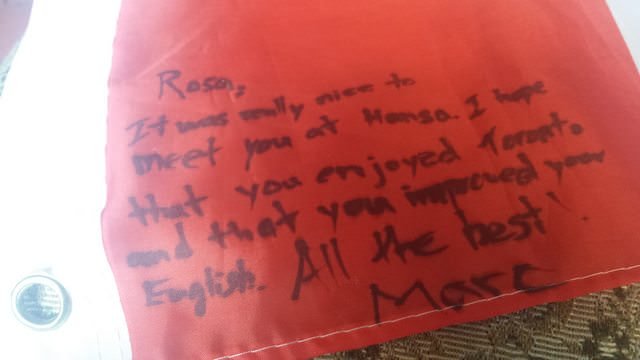 Marc era uno de los coordinadores de Hansa. Cuando me conoció y le dije que era de Maracay/Venezuela, el creyó que había dicho Maracaibo (le gusta mucho esa ciudad) jajajaja.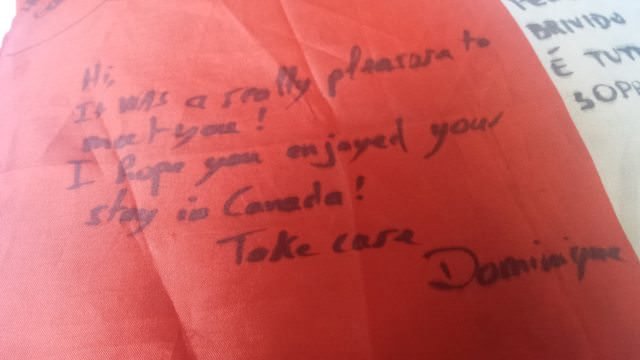 Dominique era un chico de Suiza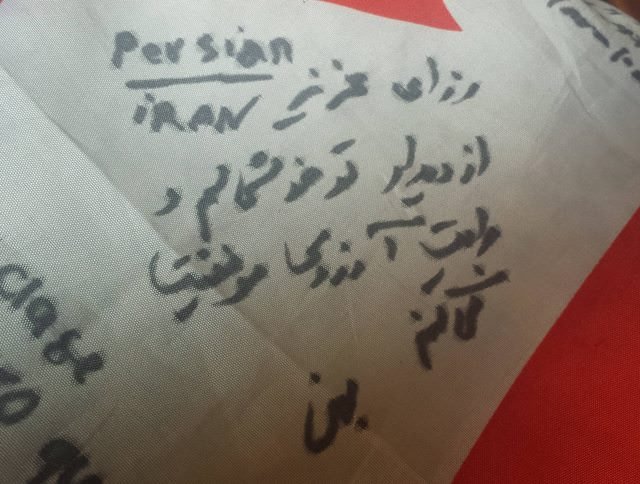 El autor fue un señor persa (lamentablemente no recuerdo su nombre).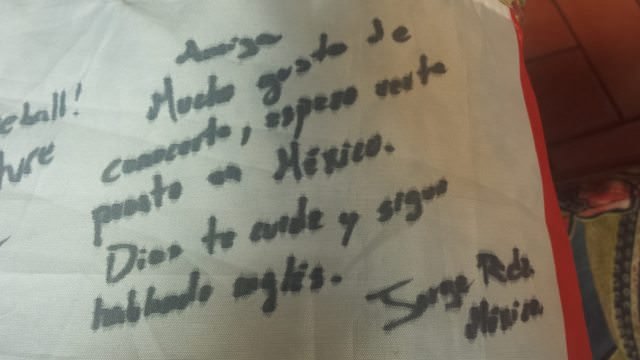 Directamente desde México, un mensaje de Jorge.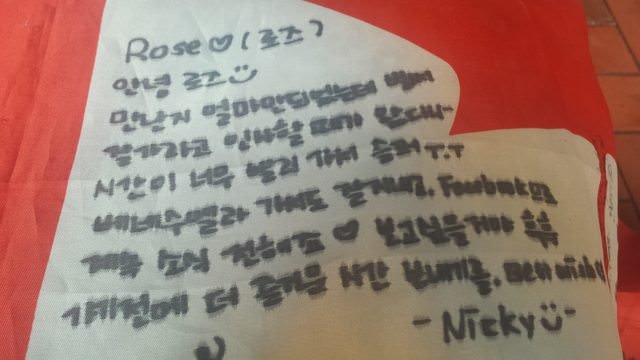 Esto está en coreano😱👌 De parte de mi buena amiga Nicky.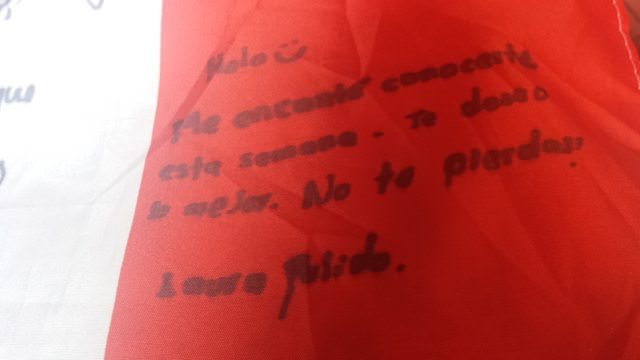 Mensaje de una parcera jajjaa😊😁 Laura de Colombia.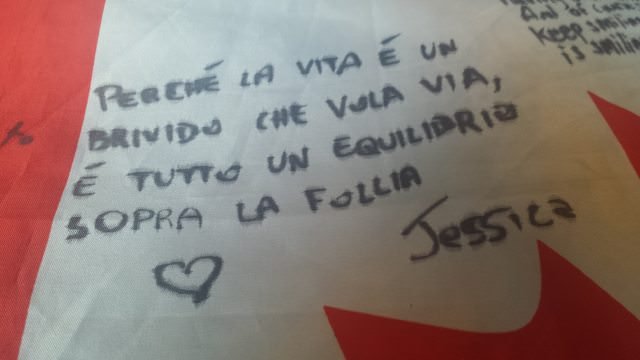 De una de las mejores amigas que hice. Jessica, directamente de Italia.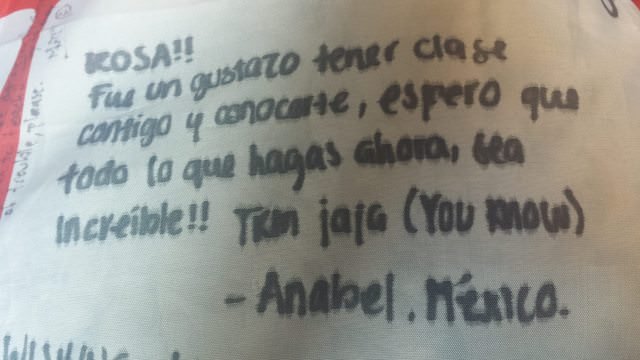 TKM🤣😂jajjaja. Anabel, otra amiga de México.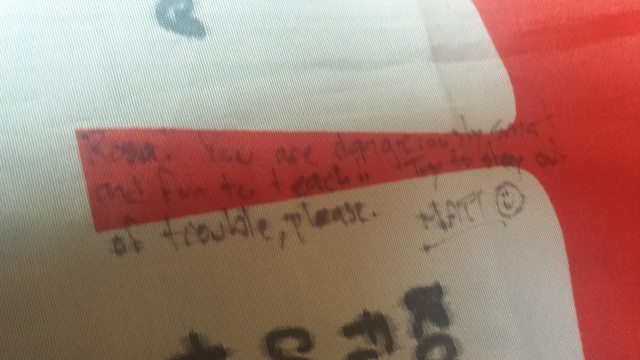 "Rosa, you are dangerously smart and  fun to teach. Try to stay out of trouble, please." Palabras de mi profesor de vocabulary, Matt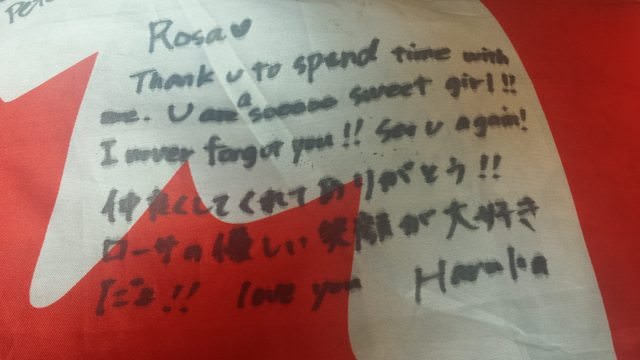 En japonés de mi amiga Haruka.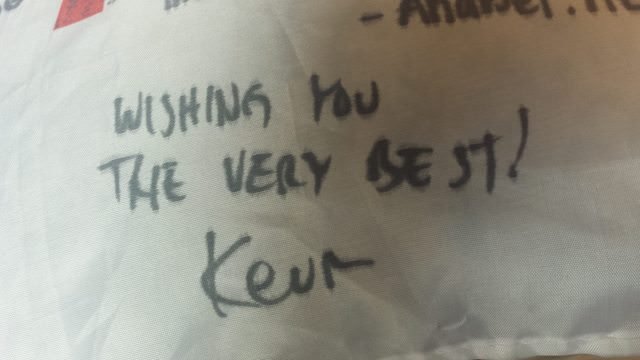 Y por último, un sencillo mensaje de Kevin (el mejor profesor que tuve).
Esta fue una experiencia única y no podría estar más contenta de haberlos conocido a todos. Fue hermoso convivir con personas tan increíbles. Gracias por este recuerdo🤩✨💖 
(Todas las fotos fueron tomadas desde mi Samsung Galaxy S4)