Link de The Legend of Zelda: Phantom Hourglass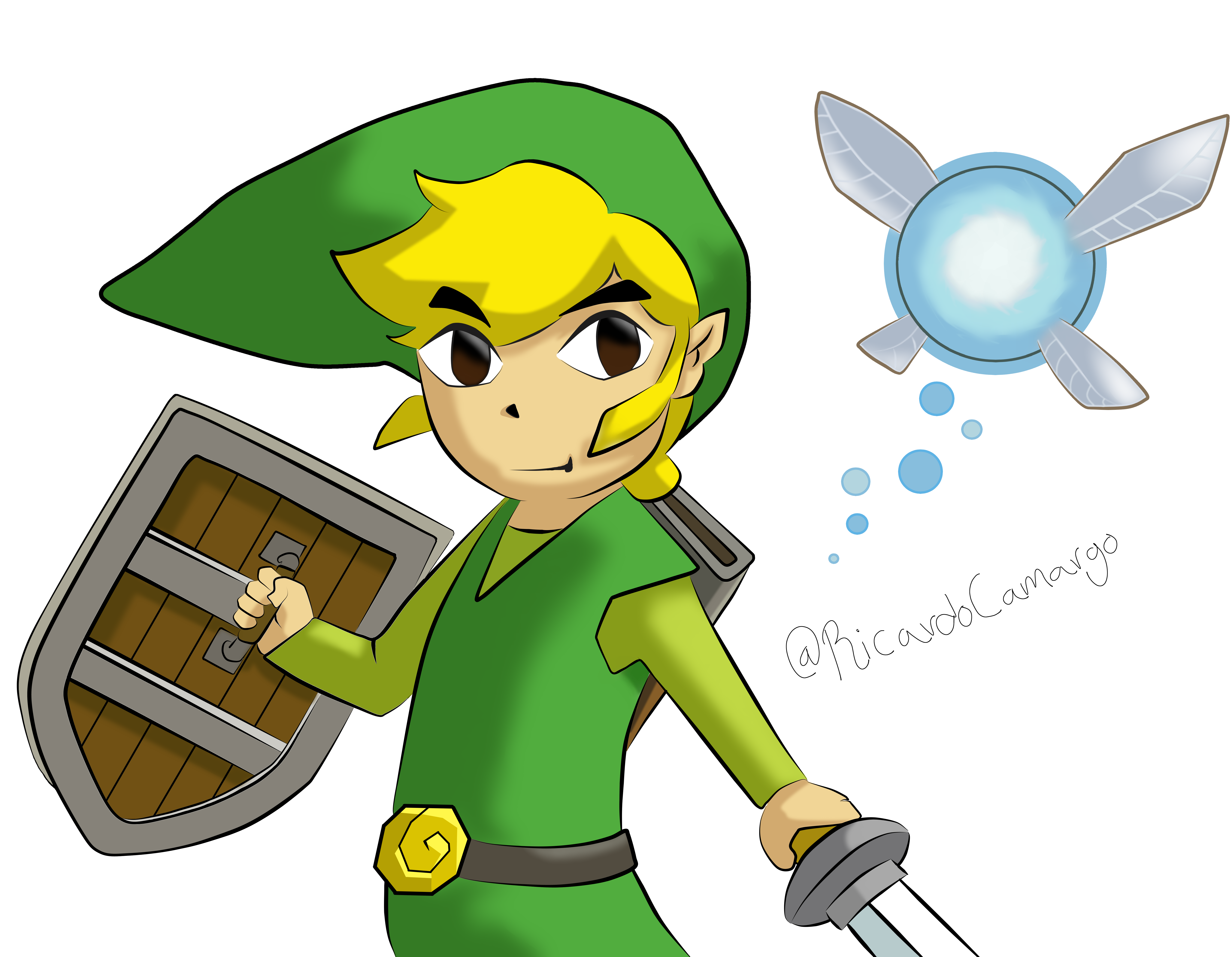 ---
Link Link
Es el protagonista de The Legend of Zelda, es generalmente representado como un niño o joven valiente, con vestimenta de color verde que abandona su hogar para cumplir su destino: luchar contra las fuerzas malignas que amenazan la tierra de Hyrule, Termina, etc.

Fuente
Curiosidad sobre el nombre completo de Link
Parece que Miyamoto está dispuesto a hacer extensivo el chiste sobre el nombre completo de Mario (que en realidad se llama Mario Mario) al resto de personajes de Nintendo. Link no se llama Link Trifuerzason, ni Link, hijo de Tingle, heredero de Hyrule y señor de los Sheikah. Ni siquiera se llama Línkamo Dékumo Zeldidio. Se llama Link Link.

Fuente
Descripción del dibujo
Me levante con unas ganas fuertes de jugar a The Legends Of Zelda, asi que me puse a buscar las mejores versiones y sus respectivos emuladores, apenas me puse a jugar The Legend of Zelda: Phantom Hourglass me inspire en dibujar a Link y pintarlo en MediBang Pro y quede muy contento como quedo el dibujo 😍
Materiales
Lápiz 4H
Escaner
MediBang Pro
Procesos
1. Primero dibuje a Link con un lápiz 4H.

2. Luego en MediBan Pro realice las lineas del boceto que realice a lápiz y acomode el escudo que me quedo descuadrado 😅.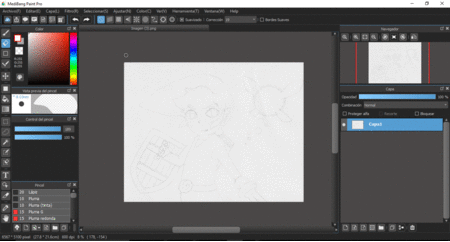 3. Por ultimo le di vida, le di color 👌❤.

Comenten que tal les parecio el dibujo y sin son amantes de esta serie de vídeo juegos 👍🕹
---