Hola amigos steemians aquí estoy, participando por primera vez en este concurso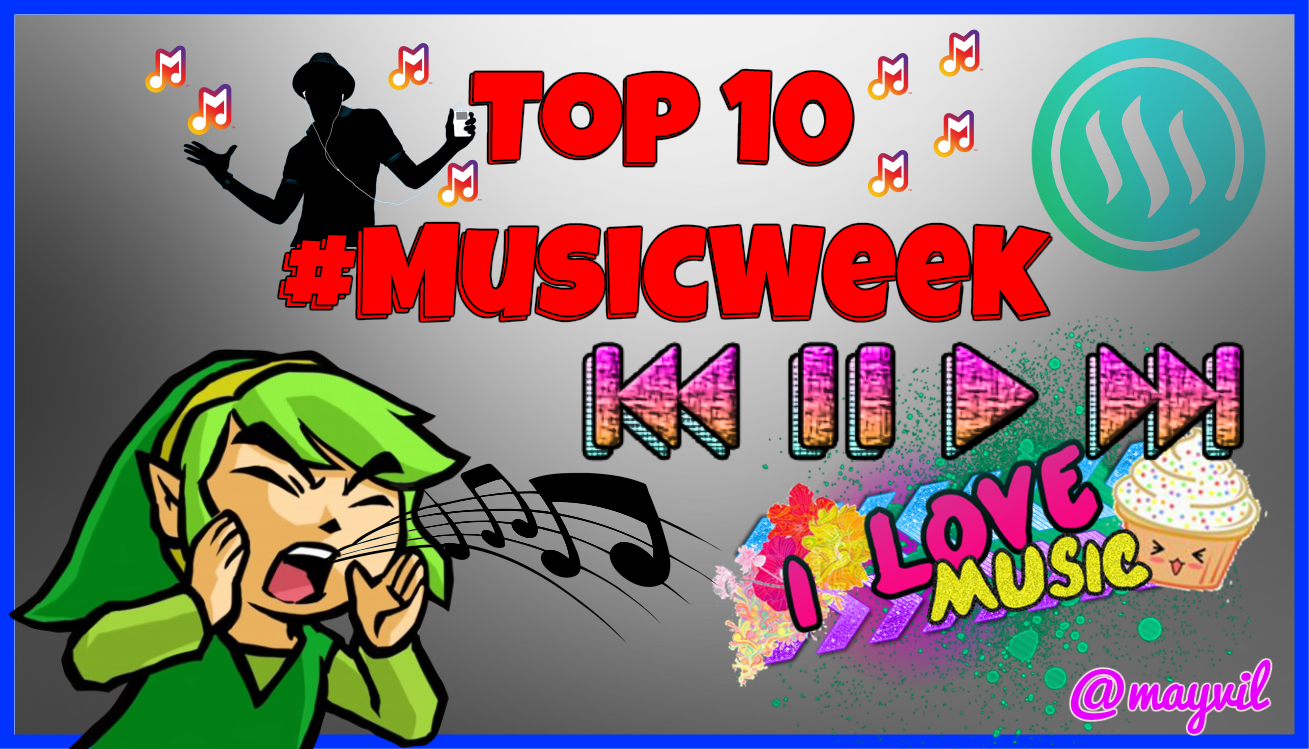 ¿Pautas para participar? - Reglas
Copiar y pegar las reglas.
Mantener la imagen del Challenge.
Escribir 10 canciones con los nombres de los artistas.
Decir porque te gustan esas 10 canciones seleccionadas.
Nominar a 3 usuarios.
1 entrada al día por cada usuario.
Usar el Hashtag #musicweek
Mi top 10 de esta semana es:
1- sexo - Residente
2- solo - Nene La Amenaza "Amenazzy" FT Lary Over
3- Te Bote - Casper, Nio García, Darell, Nicky Jam, Bad Bunny, Ozuna
4- Foster the People - Pumped up Kicks (Bridge and Law Remix)
5- Middle - DJ Snake ft. Bipolar Sunshine
6- Never Be Alone - Deepside Deejays
7-Cómo Mirarte - Sebastián Yatra
8-Yo Te Esperaré - Cali Y El Dandee
9- Tu Sin Mi - Dread Mar I
10-Ahora Que Te Vas - Christian Daniel
Seleccione estas canciones por que no las paro de escuchar en el auto y en el trabajo, coloque algunas variadas como es reggaeton, electrónica y unas corta venas jajaja espero que si las escuchan las disfruten como yo, les mando un saludo.
Quiero nominar para hacer este reto ha: @deisydavi - @luis07 - @shikamaru
espero sus lista de canciones.
saludos especiales a @mayvil por organizar este concurso.