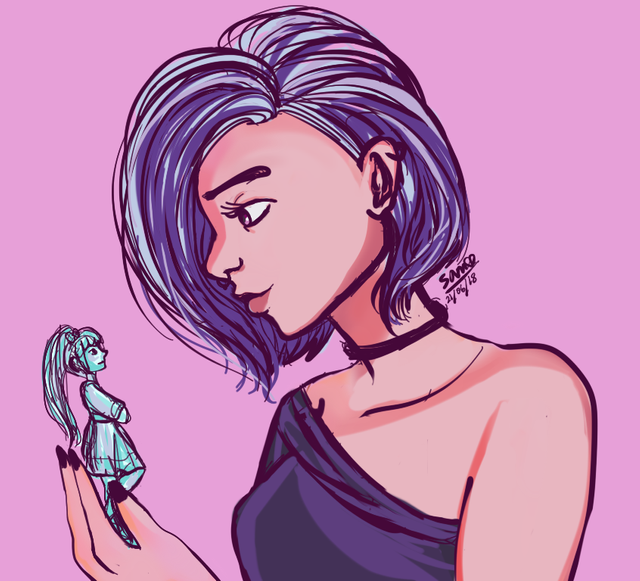 Sometimes we can't find inner peace. Maybe because we've lost track of all the things we've done to harm ourselves without noticing. Maybe because sometimes it's difficult to see our problems from another perspective.
You can't save everyone. You can try and help, of course, but you can't solve everyone's problems. Sometimes we lose ourselves in that difficult task, and completely forget about our inner peace. 
We end up tired, damaged, hurt. 
But was it all worth it?
A veces no logramos encontrar paz interior. Quizás porque hemos perdido la pista de cuánto nos hemos lastimados a nosotros mismos sin darnos cuenta. Quizás porque a veces es difícil ver nuestros problemas desde una perspectiva distinta.
No puedes salvar a todo el mundo. Puedes intentar ayudar, por supuesto, pero no puedes resolver los problemas de todos. A veces nos perdemos en esa difícil tarea y nos olvidamos por completo de nuestra paz interior, pasa a segundo plano.
Terminamos cansados, heridos, lastimados.
¿Y acaso valió la pena?

These were some thoughts I had in my mind these days, and I made this illustration suddenly like out of nowhere, after lots of months without touching my tablet. It made me feel alright getting back to draw with it again, I'm feeling full of ideas!
I'll show you a bit of the process here. Let me know what you think in the comments <3
Estos fueron algunos de los pensamientos que rondaron por mi mente desde hace unos días, y de pronto salió esta ilustración de la nada, luego de un montón de meses sin tocar mi tableta. Me hizo sentir bien volver a dibujar con ella de nuevo, ¡me siento llena de nuevas ideas!
Les mostraré un poco del proceso. Déjenme saber qué piensan en los comentarios <3