Bienvenidos a mi PukuKasa - Parte 1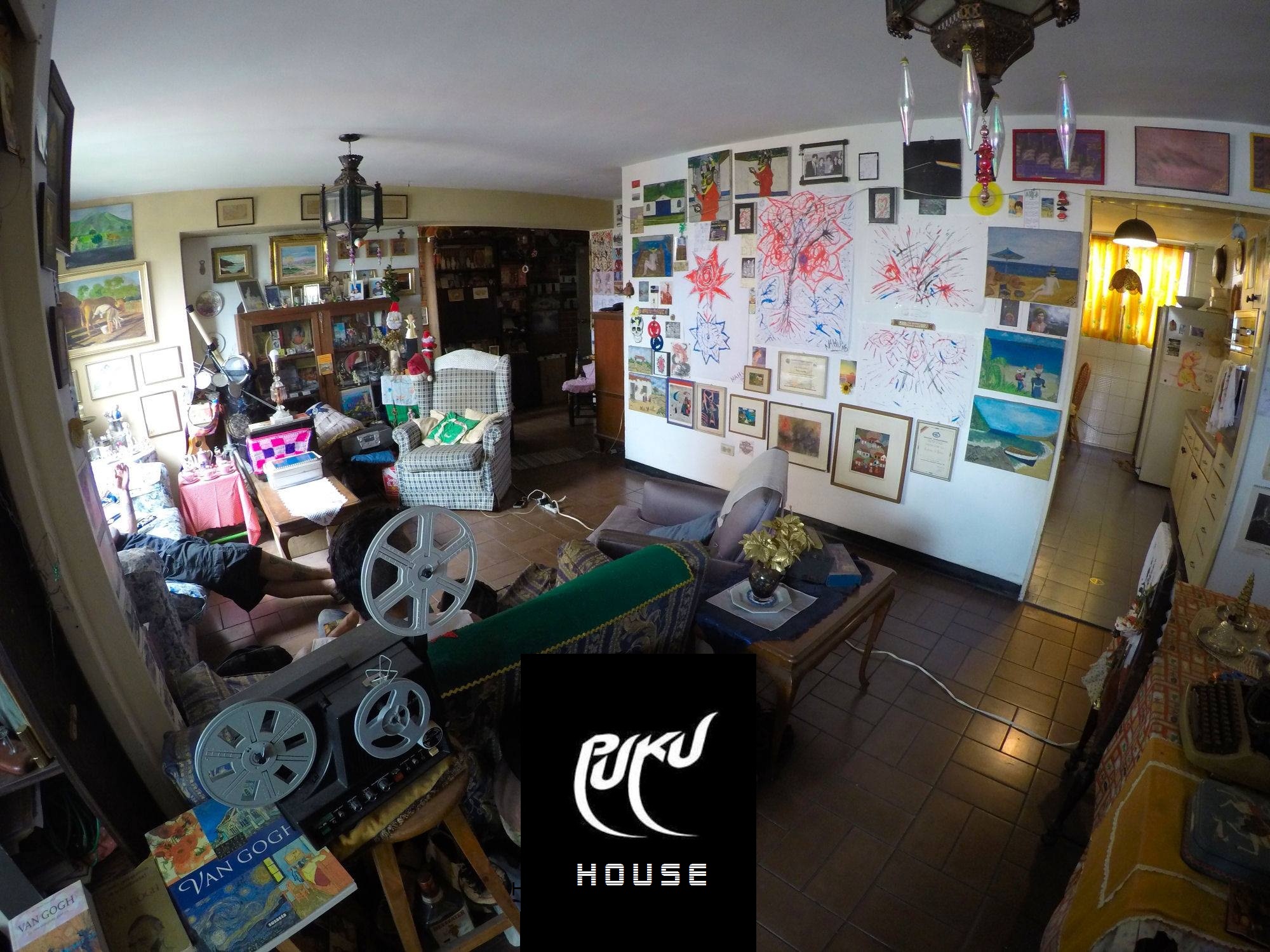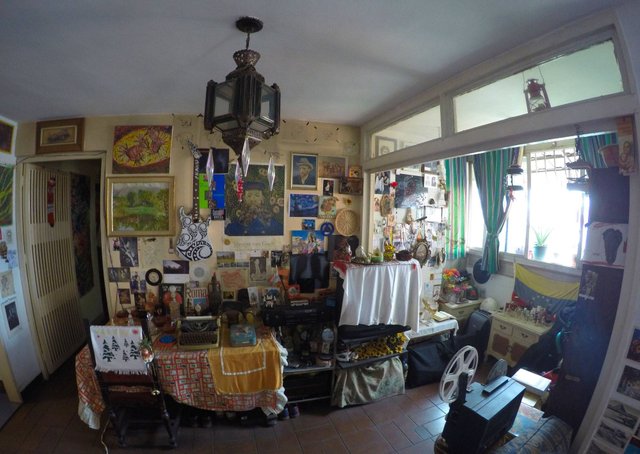 Saludos gente... En el presente post quisiera hablar sobre mi casa, sitio donde hay un espacio para el arte, el tatuaje, adornos, historias, recuerdos, colecciones y anécdotas miles que desde que tengo memoria han recorrido mis lagunas mentales!!! Este es un post mas visual que gráfico, por ser el primero, de una serie de post´s donde ire enseñando los diferentes espacios y adornos. Por los momentos quiero que disfruten de unas imágenes que me regaló mi buen amigo @kirvic-aguilera en una de sus visitas.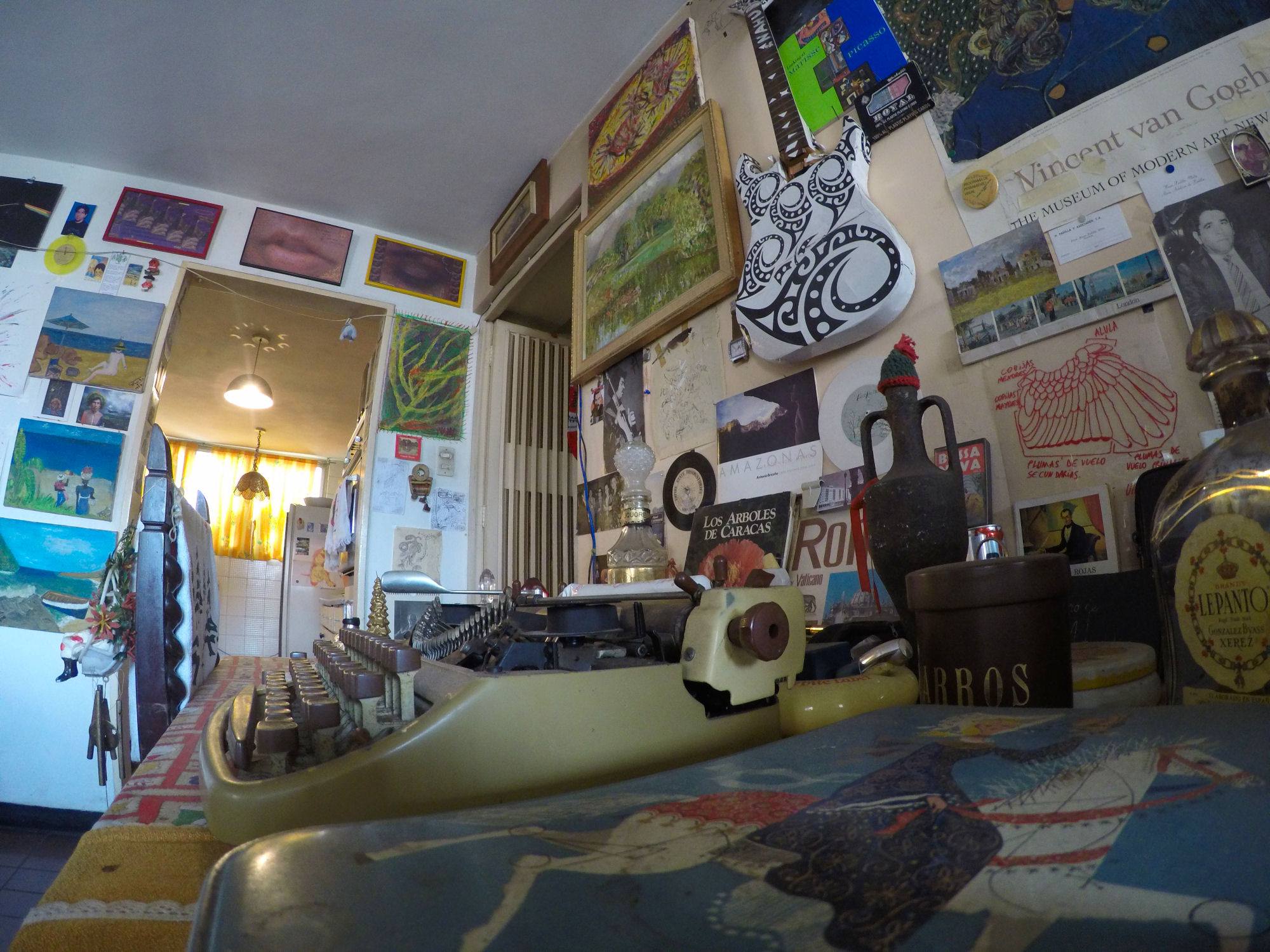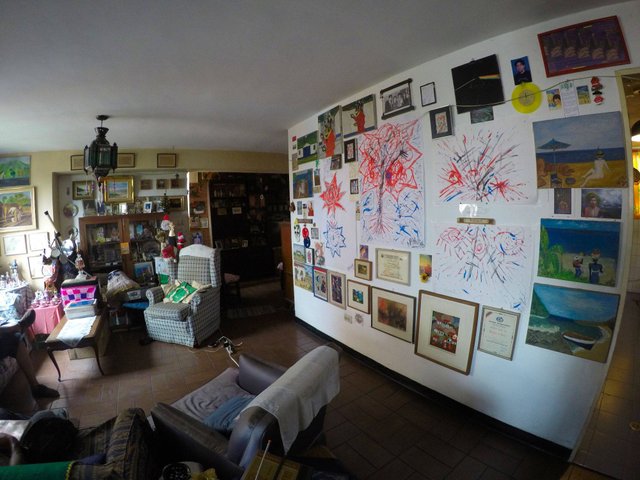 Hii! Steemians people ... In the present post I would like to talk about my house, a place where there is a space for art, tattoo, ornaments, stories, memories, collections and anecdotes thousands that since I can remember have gone through my mental artistic sickness! This is a post more visual than graphic, because it is the first one, of a series of post's where I will show the different spaces and adornments. For the moment, I want you to enjoy some images that my good friend @kirvic-aguilera took and gave me during one of his visits ( in Dec. 2016).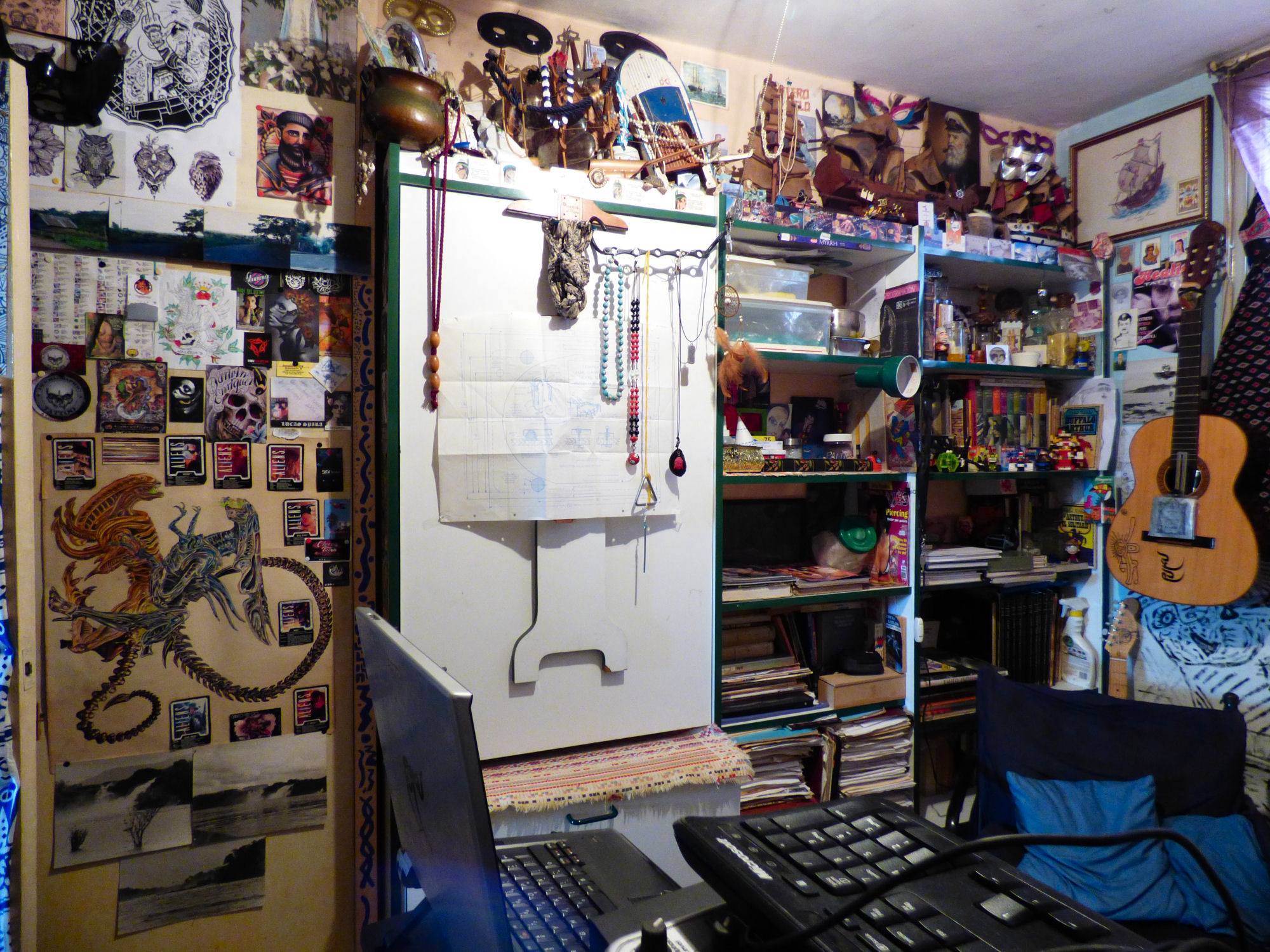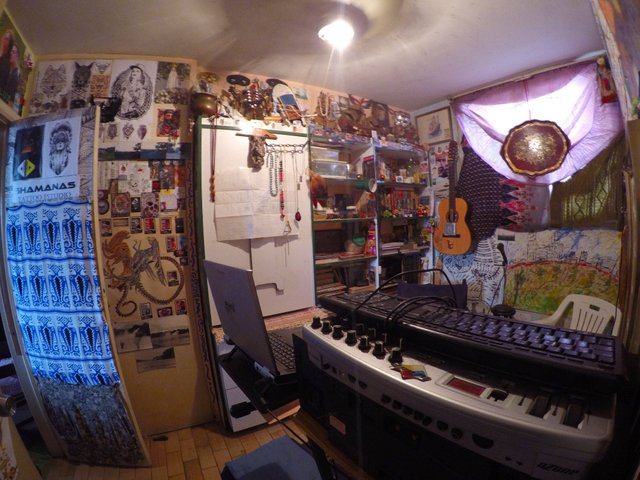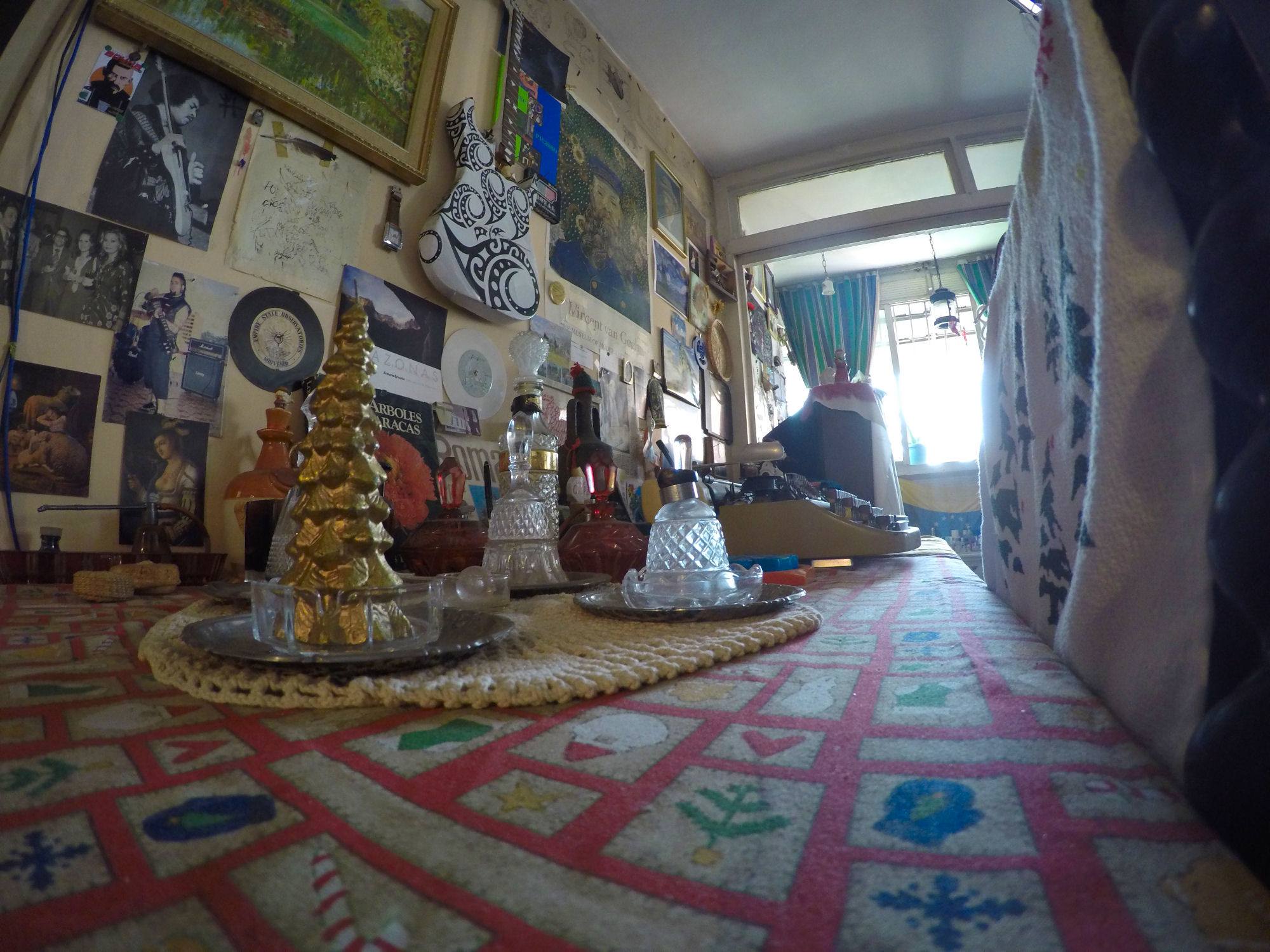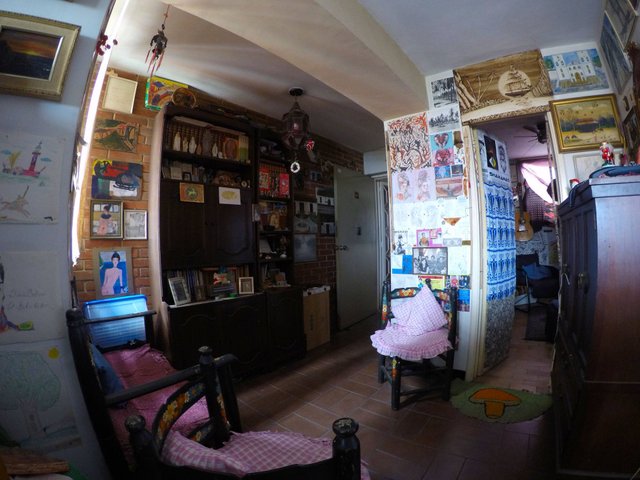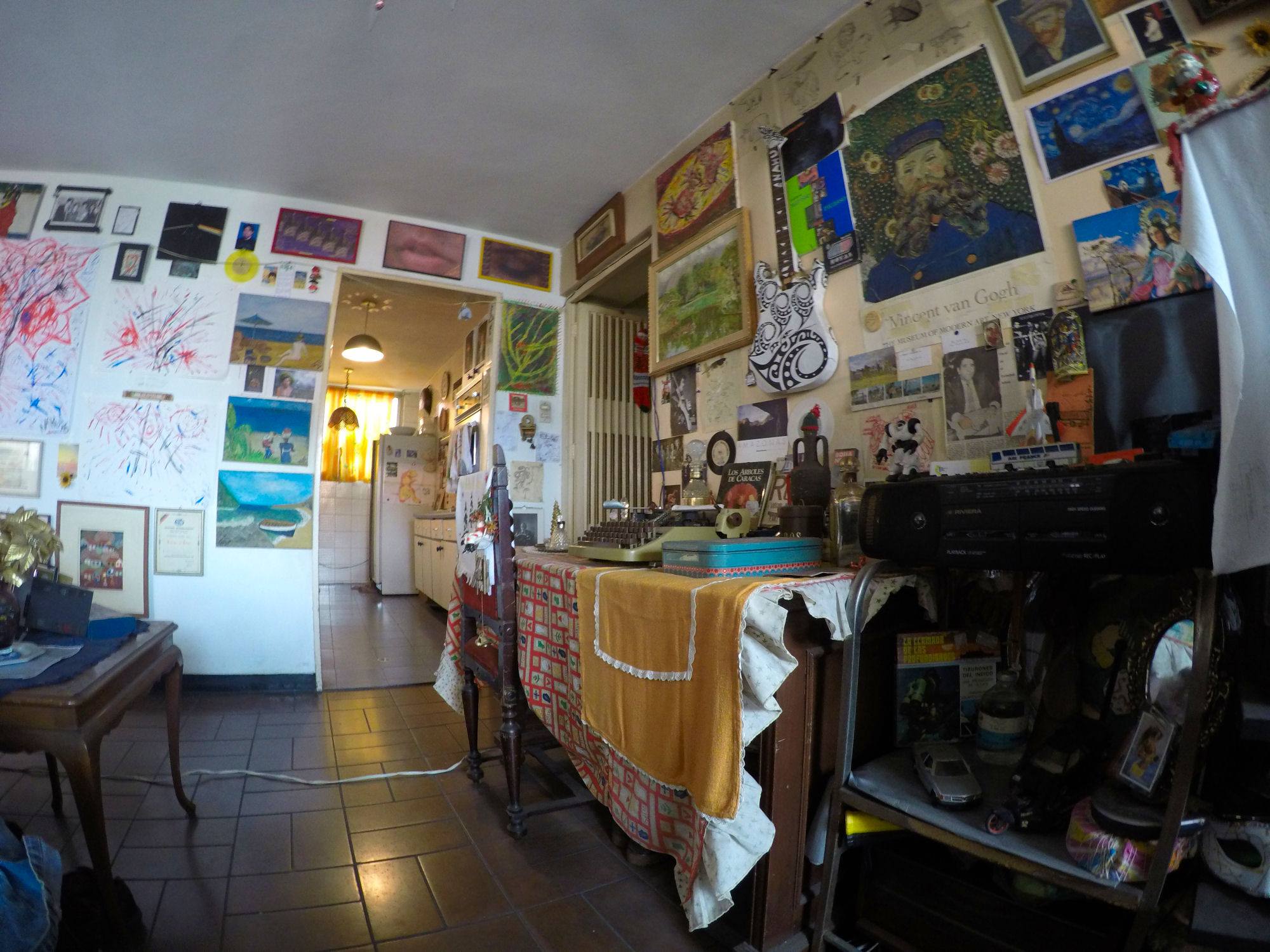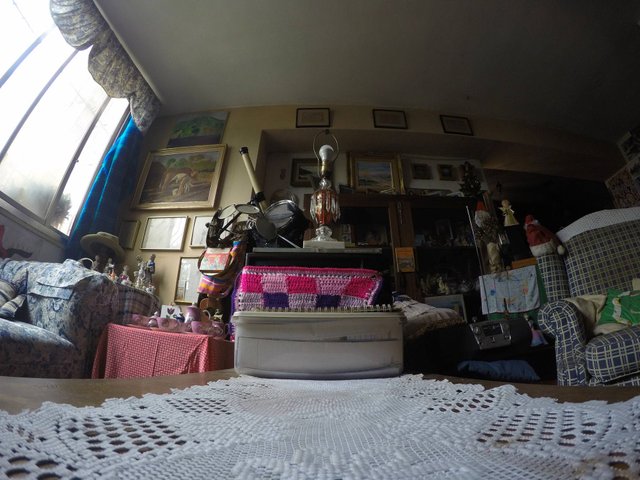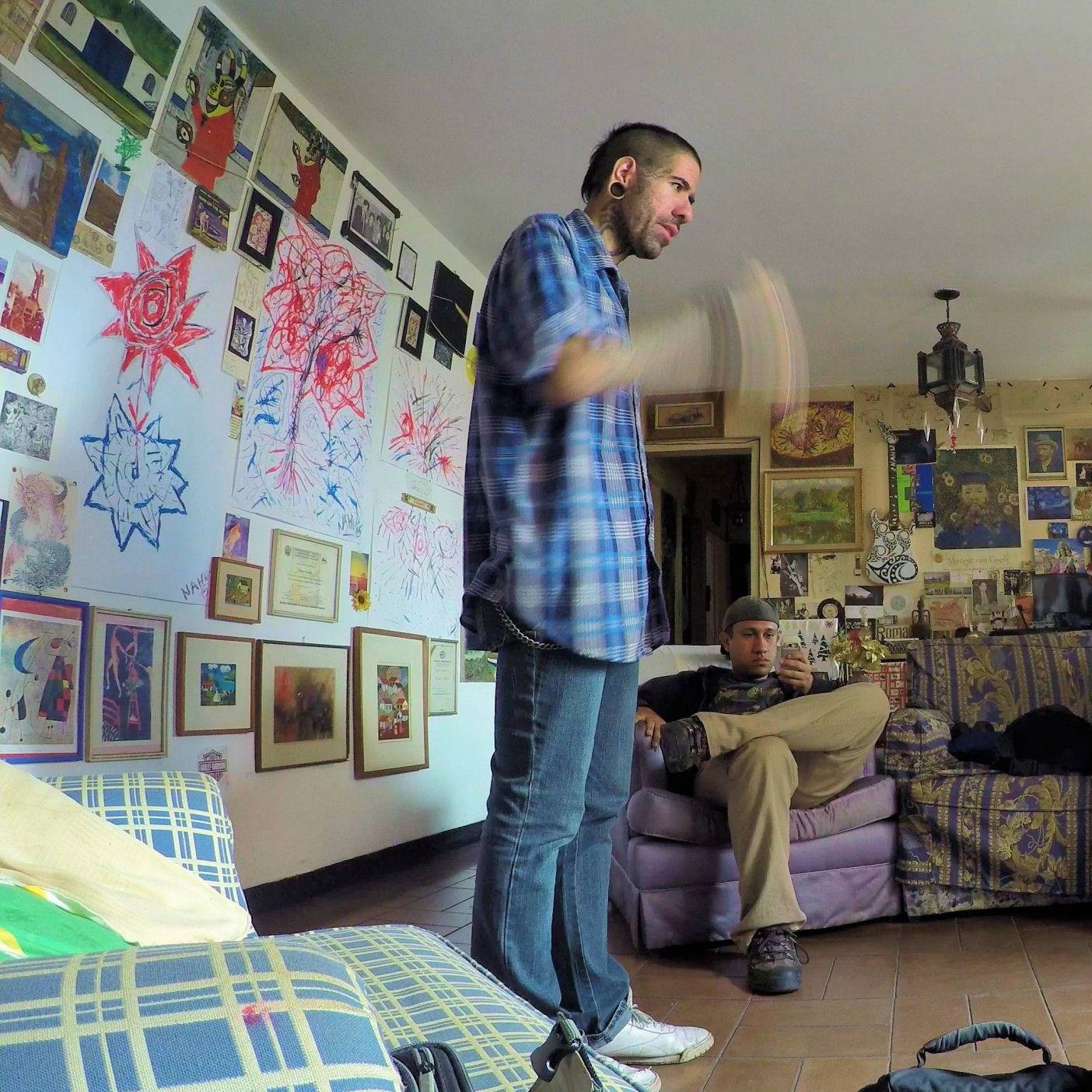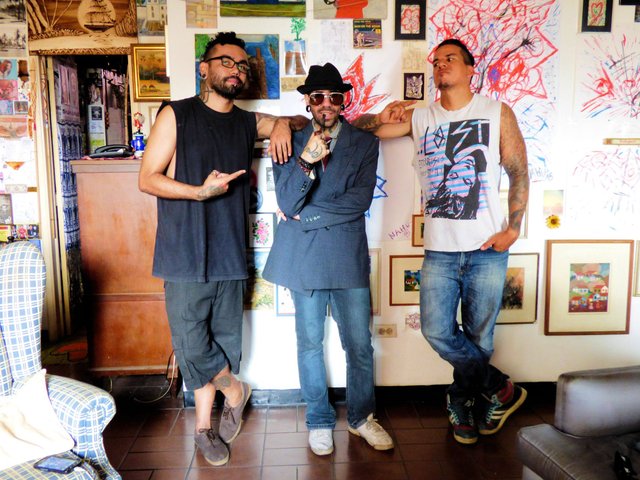 Con mis amigos Waji y Chaldo de Psycho Path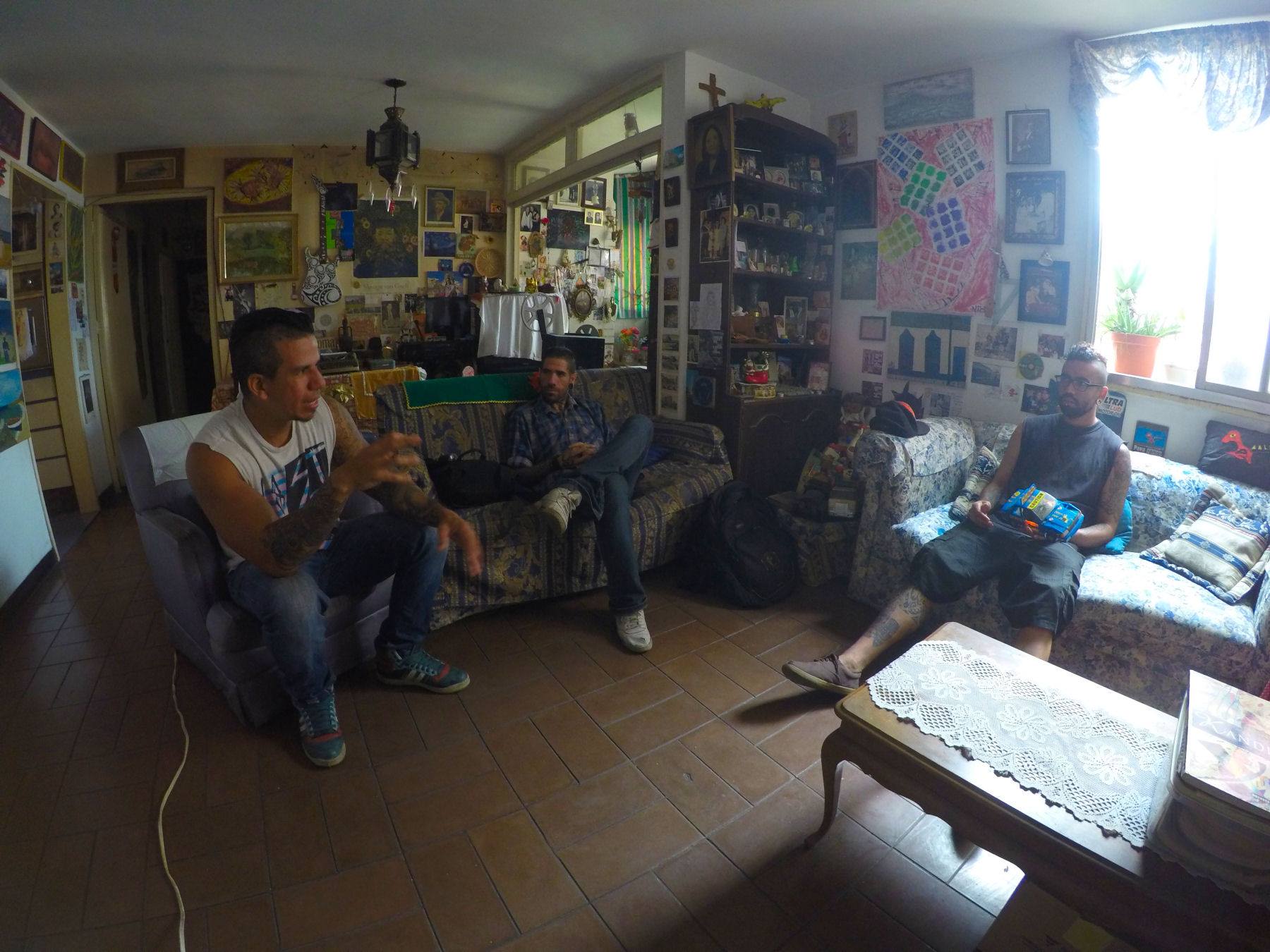 Un detalle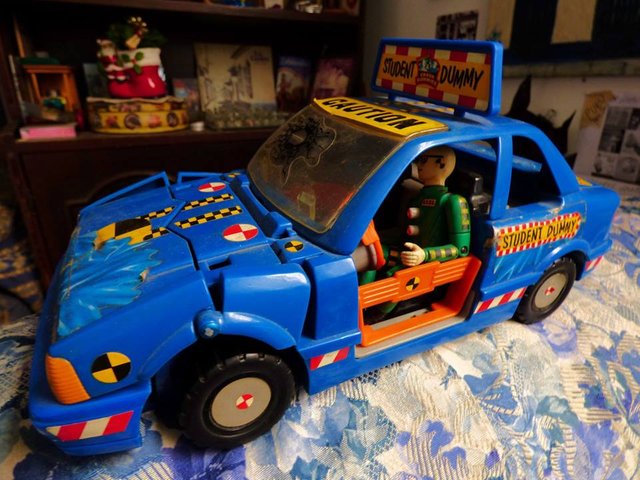 Este carro azul del "Crash Tests Dummies" es uno de mis recuerdos favoritos, fue un regalo de mi abuela cuando yo era niño, uno de esos dias de esos va a que a juro le compren ropa, que no me gustaba ir a eso, y pasando por el centro de Caracas, creo que fue la General Imports, una jugueteria mayorista, lo ví y me enamore y mi abuela que muy rara vez me compraba juguetes tan grandes, lo hizo y fui feliz, ese carro representa mi amor hacia mi abuela de una manera extrema como el tesoro de un baul escondido por piratas en una playa remota y te lo encuentras en un naufragio y luego te rescatan...bueno así me siento yo cada vez que entro en contacto con ese juguete :)
This blue car of the "Crash Tests Dummies", is one of my favorite memories, it was a gift from my grandmother one of those days when i was a little child, we went to bought clothes, but I didn´t like to go for to that, so im very happy to get this little toy car. We bouthg this one in a toy warehouse in the center of Caracas, I think it was in General Imports, I saw it, and I fell in love and my grandmother who rarely bought me such big toys, she did it and I was really really very happy. That car represents my love for my grandmother of a extreme way as the treasure of a trunk hidden by pirates on a remote beach and you find it in a shipwreck and then rescue you ... well I feel that way every time I come in contact with that toy :)
Con la Pukuabuela Arminda (QEPD) - Te extraño muchisimo pero sé que me cuidas en donde estás - este post esta dedicado a ti abuelita
My Pukuabuela Arminda (RIP) - I miss you a lot but I know that you take care me wherever you are - this post is dedicated to you, lovely granny <3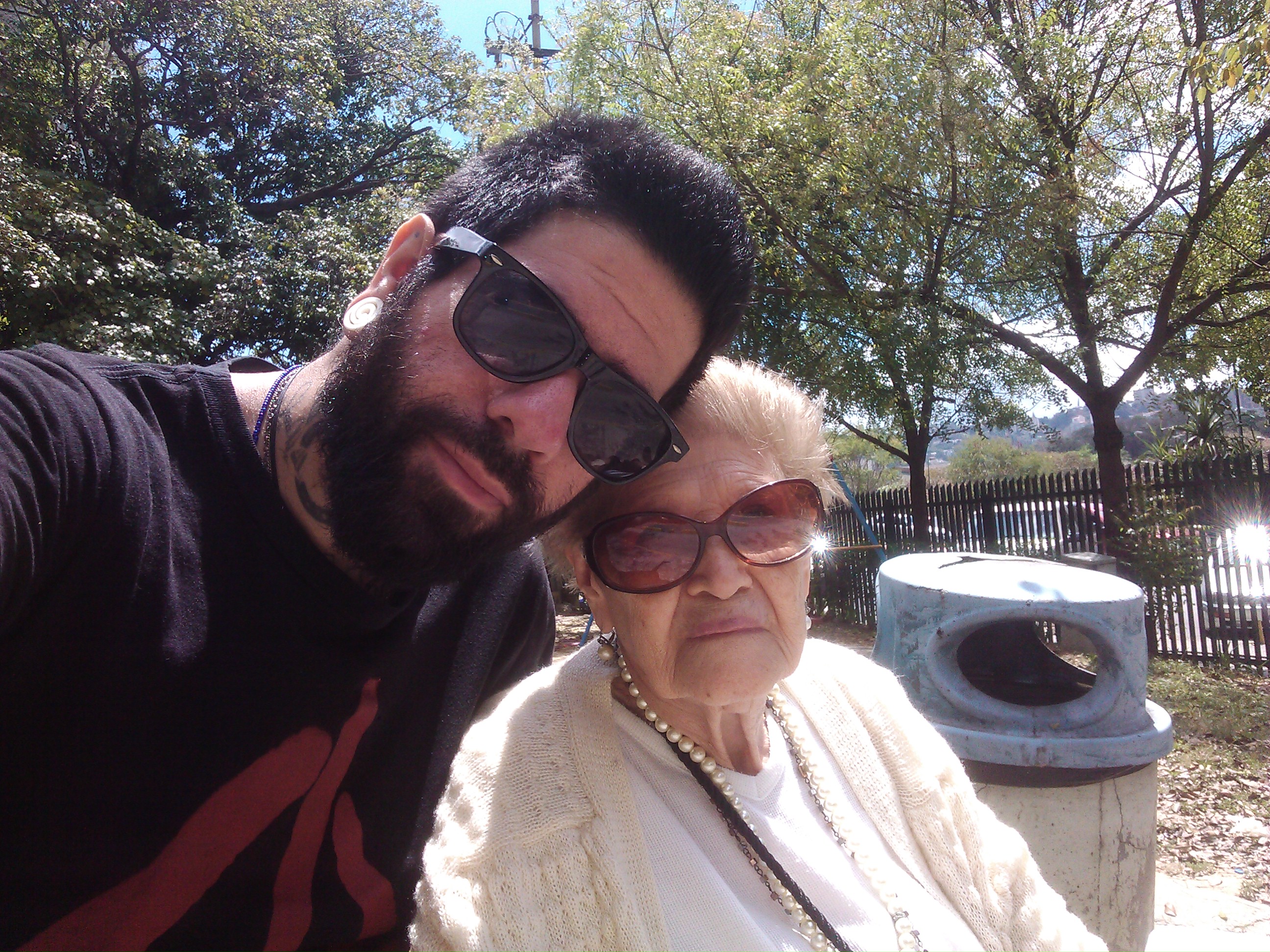 Aqui en mi PukuKsa se reciben los donativos para mi Fundación de ayudas Héroes Anónimos y pueden encontrar a Shamanas Tattoo Estudio: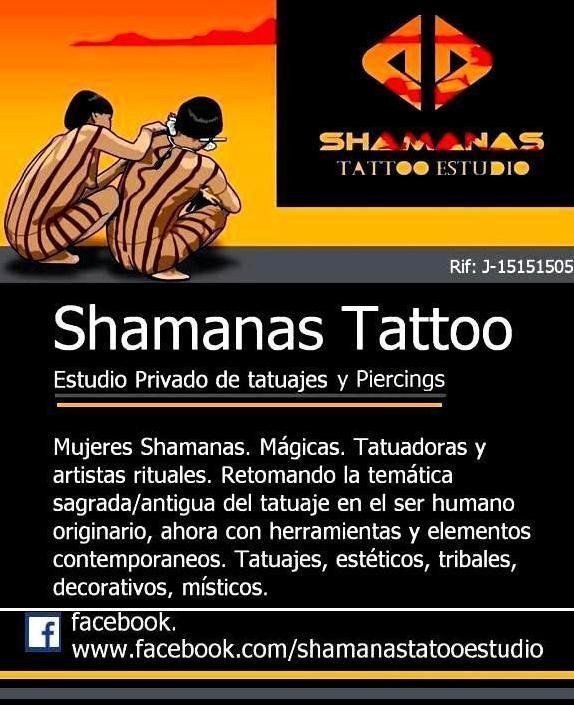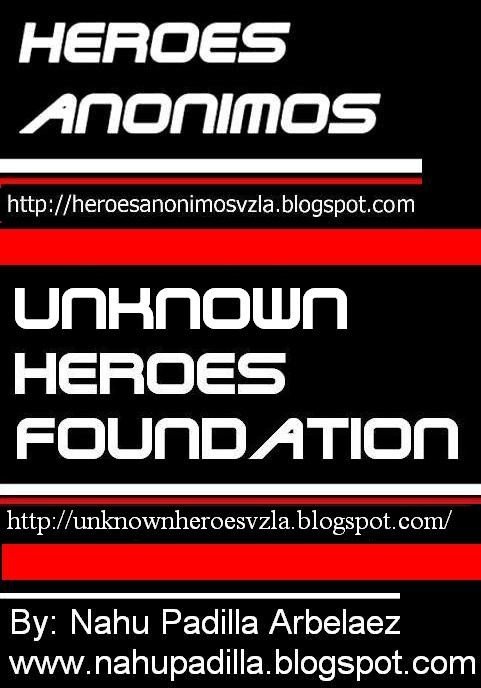 https://steemit.com/spanish/@nahupuku/mi-experiencia-como-creador-de-un-estudio-de-tatuajes-shamanas-tattoo-estudio
https://www.facebook.com/shamanastatooestudio/
http://heroesanonimosvzla.blogspot.com
https://steemit.com/spanish/@nahupuku/la-historia-de-un-donativo
Gracias por pasar a visitar mi PukuKasa - Bienvenidos / Welcome
Autor de las Fotos: @kirvic-aguilera
Fecha. Diciembre del 2016
Idea Original del Post y manejo de contenidos de mi autoría.