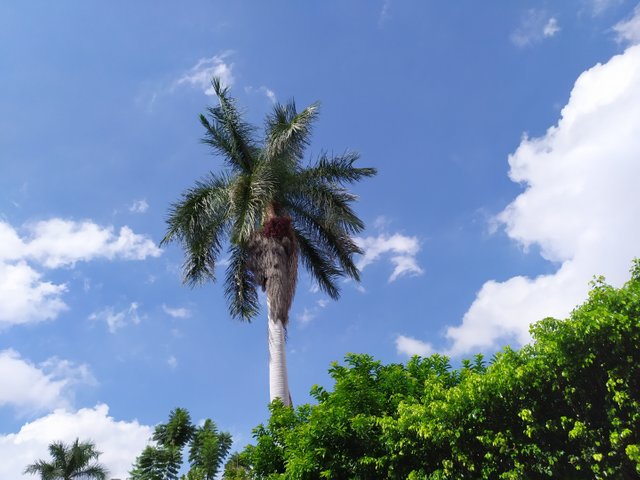 Hola amigos, ¿Cómo están? Hoy quiero platicarles un poco más sobre ésta maravillosa aventura que he decidido iniciar, y sí, me refiero a la fotografía.
Pero recordemos un poco, les comenté que decidí comprar un dispositivo móvil llamado Xiaomi Redmi Note 7 para poder hacer uso de su potente cámara fotográfica, ya que al siempre tener el celular a la mano me facilitaría bastante el poder aprovechar mi tiempo y capturar esos momentos que me parecieran suficientemente buenos como para compartirlos con ustedes.
El día de ayer decidí dar un paso más y me fui en busca de un trípode para poder dar un poco más de estabilidad a mis capturas y de ésta manera mejorarlas, estoy convencido de que la fotografía es una nueva pasión en mi vida y seguiré adelante.
Lamentablemente al no encontrarme en mi ciudad natal (Guadalajara) me dificulta un poco obtener esas capturas maravillosas e imágenes impresionantes que sólo la gran urbe puede proyectar, como sea, me fui a algunos mercados y pude comprar mi trípode a un precio razonable, la calidad no es 100% lo mejor, pero para iniciar y adquirir experiencia es bastante bueno.
Una vez que terminé mi compra era tiempo de poner en uso mi nueva adquisición, así que comencé a caminar observando todo a mi alrededor, buscando un buen angulo y algo sobresaliente que valiera la pena fotografiar.
Pero para ser sincero, aún me da un poco de miedo comenzar a fotografiar personas por las cuestiones legales, afortunadamente en el camino me encontré un parque en el cual se encuentran algunas aves en cautiverio que les quiero mostrar a continuación:
Hello friends how are you? Today I want to tell you a little more about this wonderful adventure that I have decided to start, and yes, I mean photography.
But remember a bit, I told you that I decided to buy a mobile device called Xiaomi Redmi Note 7 to be able to use its powerful camera, since always having the cell phone at hand would make it easier for me to take advantage of my time and capture those moments that they seemed good enough to share with you.
Yesterday I decided to go one step further and I went in search of a tripod to be able to give a little more stability to my captures and in this way improve them, I am convinced that photography is a new passion in my life and I will continue .
Unfortunately, not finding myself in my hometown (Guadalajara) makes it a bit difficult for me to get those wonderful shots and impressive images that only the big city can project, however, I went to some markets and I could buy my tripod at a reasonable price, quality It is not 100% the best, but to start and gain experience is quite good.
Once I finished my purchase it was time to put my new acquisition into use, so I began to walk looking all around, looking for a good angle and something outstanding that was worth photographing.
But to be honest, I'm still a little scared to start photographing people for legal reasons, fortunately on the way I found a park where some birds are in captivity that I want to show them below:
| Name | bird |
| --- | --- |
| | |
---
For some strange reason, these birds were asleep, so there wasn't much to show:
Por alguna extraña razón, éstas aves estaban dormidas, así que no hubo mucho que mostrar:
---
| Name | bird |
| --- | --- |
| | |
But moving on we find a perfect model, without fear of the camera and with the desire to attract attention, luckily for me.
Pero siguiendo adelante nos encontramos con un modelo perfecto, sin miedo a la cámara y con deseos de llamar la atención, por suerte para mí.
---
| Name | bird |
| --- | --- |
| | |
---
But the following three images are the ones I liked the most:
Pero las siguientes tres imágenes son las que más me gustaron:
---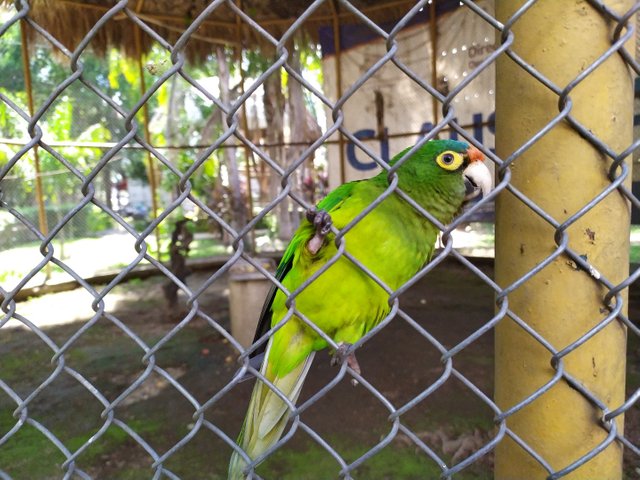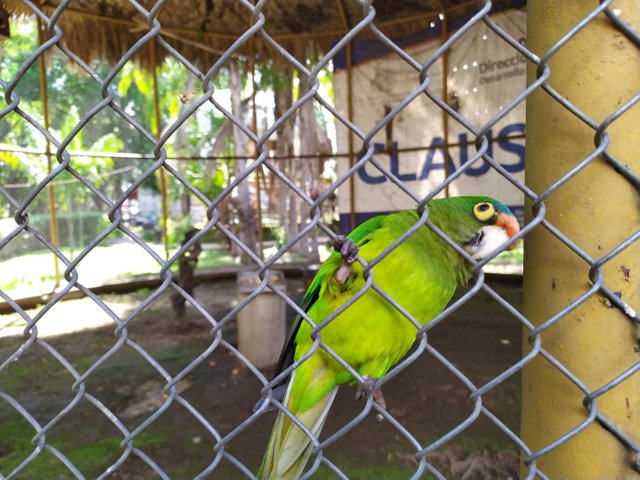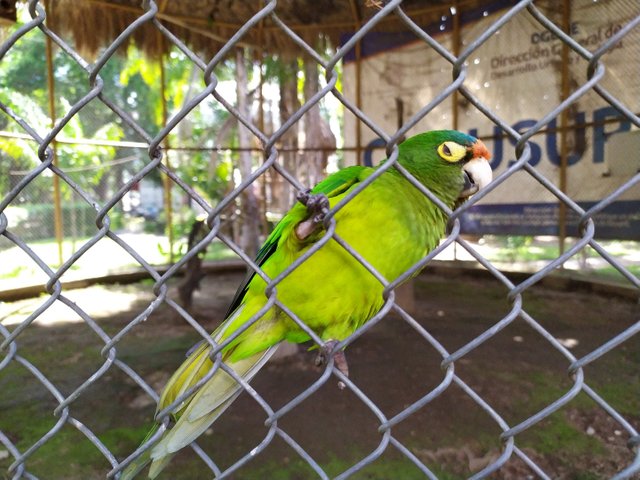 And well, this post has already begun to get heavy with so much image, so I will divide it into two parts, but so that you do not believe it was a lie about the tripod, I leave you the following image that confirms that I was bringing it with me ready to use it:
Y bueno, éste post ya comenzó a ponerse pesado con tanta imagen, así que lo dividiré en dos partes, pero para que no crean que fue mentira lo del trípode, les dejo la siguiente imagen que confirma que lo traía conmigo listo para usarlo:
---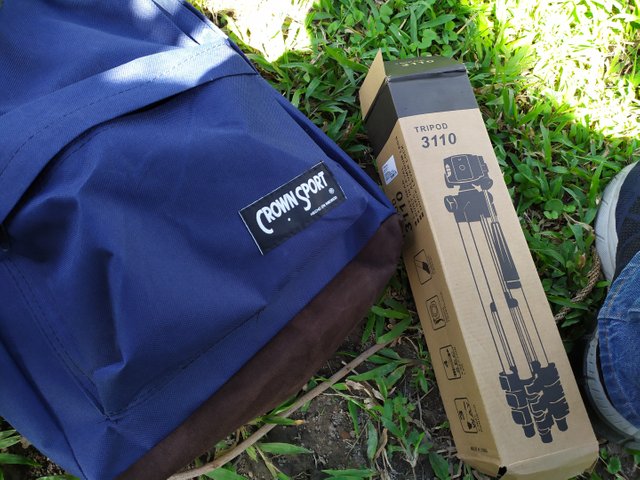 Do not miss the next post, in it I will show my tripod and some captures I made using it and also, I will show you the first two photographs that I already begin to consider "urban photography" or "street photography" See you!
No te pierdas el siguiente post, en él mostraré mi trípode y algunas capturas que hice usándolo y también, te mostraré las primeras dos fotografías que ya comienzo a considerar "fotografía urbana" o "fotografía callejera" ¡Nos vemos!
---

You can support me in this adventure by giving upvote or if you prefer, with a donation to the following addresses, thank you very much!
| Cryptocurrency | Cryptocurrency address |
| --- | --- |
| BTC | bc1qfrwqd2htmvzcusdcckhc56pjg7r2krs705ktf7 |
| ETH | 0xC52871146719f53583cfE33d8d95C12910C29aA9 |
| BCH | qrk5sznrql5tdu6ymsf5a8pkgyyw2a47hcv7r6nm89 |
| LTC | ltc1q20fjyrlg7a85l7r7gmqn3ya8sz046kumjn62en |
| DOGE | DHqoNtkQZCCmXxT339x8ei1CsQYnaFAous |